We got the girls some Zack & Zoey sweaters, and Puppia coats for Winter. I took tons of pics of course..
Zack & Zoey sweaters
. Love these. So comfy, and a nice price as well! They fit pretty perfect, but haven't been washed yet, this is straight outta the package so they will prolly shrink up a lil.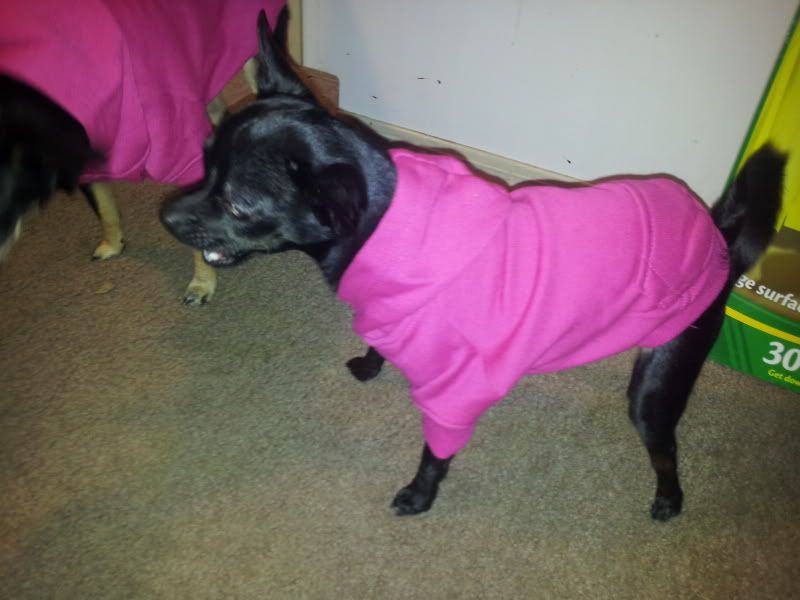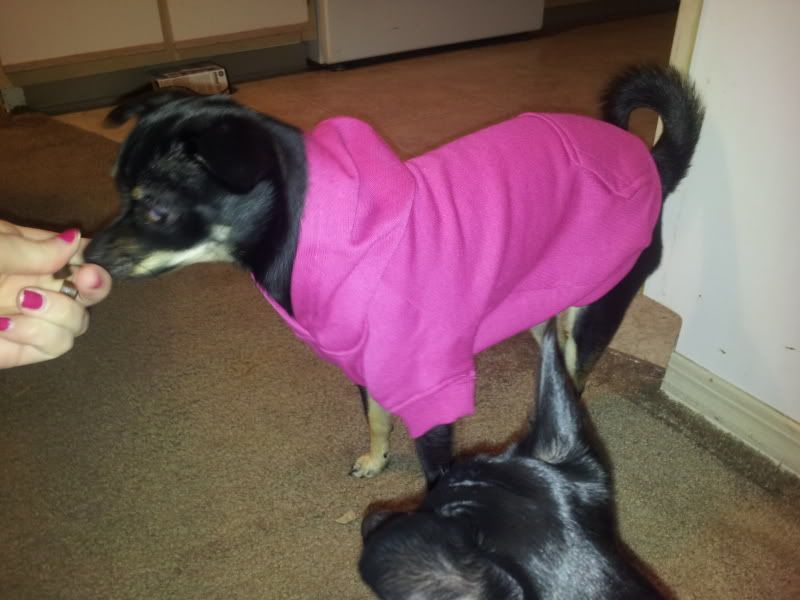 I had ordered the
Puppia Fargo Coat
, but they sent me the
Puppia Coup D'etat Coat
instead. I am going to call them tomorrow and see if they can get me the Fargo coats.