Discussion Starter
•
#1
•
We took the pooches for a 6.5km walk on Sunday as I had the day off and OH was back from Rotterdam, he departs for Brasil on Saturday (Humph) so we took the furkids on down to the Promenade Des Anglaise on the sea front here in Nice.
Olive hates hoods up!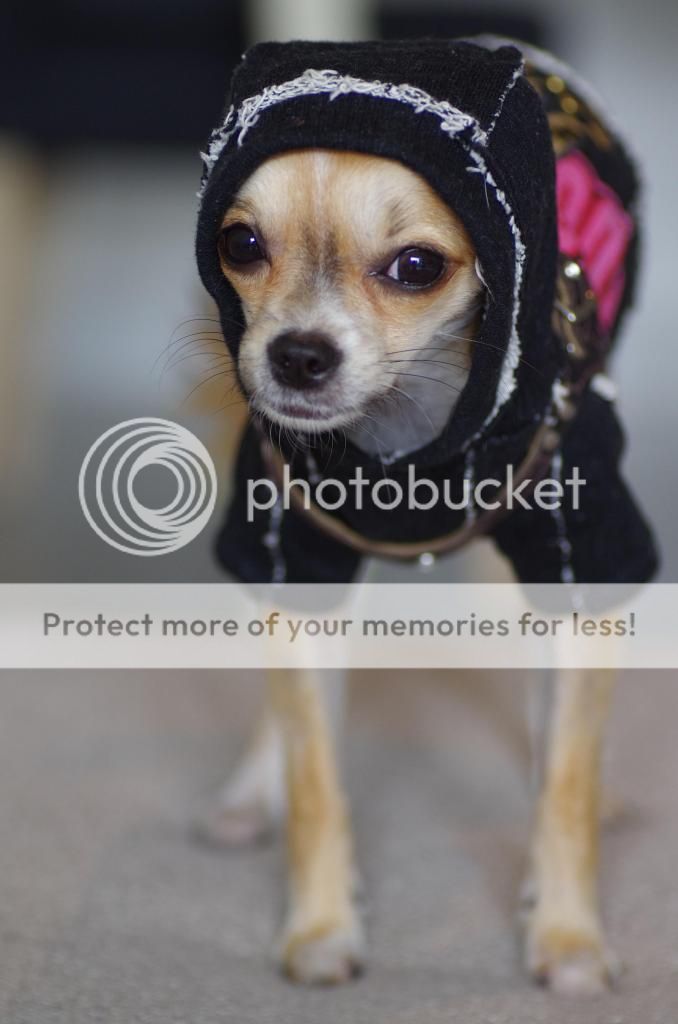 Basil Would rather stay home at first but loves it when we get out
Ready to gooo!
My Girl loves getting out and about
and so does my Boy
Happy Face
Just to show how tall she is, she weighs 1/3rd of Basil but she is not much shorter than him!
I took this as it was getting dusky, there is no post processing on it, just one of those magical moments captured by the camera, they are sitting snuggled on OH's lap, looking out to sea
Basil giving Daddy the look of love
We got these super fun new tags, I love anything Vintage-y and Rock-y and I am really into Tattoo style art. The artist made these especially tiny for my two, I just need to get some split rings so I can start using them properly, the clips aren't so great.
Basil's Tag
Olive's Tag