Happy Friday! I had my routine hair appointment in downtown Chicago this morning and then swung by Tails in the City to pick up some Stella and Chews they had on sale. To my surprise they had 1 tutu dress left in stock my girls size and I had to buy it! It's by One Lucky Dog Couture and the tutu part is so beautiful and full! They also had the Louis Dog Marry Me tees still available which was surprising bc they were all sold out shortly after being released. I remember trying them on Mimi shortly after I got her last year at their store but didn't buy it bc I wasn't sure how big she was going to be.
The store owners are such a sweethearts, Phillip offered the tees to me for half off so I couldn't say no! I think the girls can wear them the day of the wedding for the photographer!!! I was so excited, it was a great day.
Here are the outfits!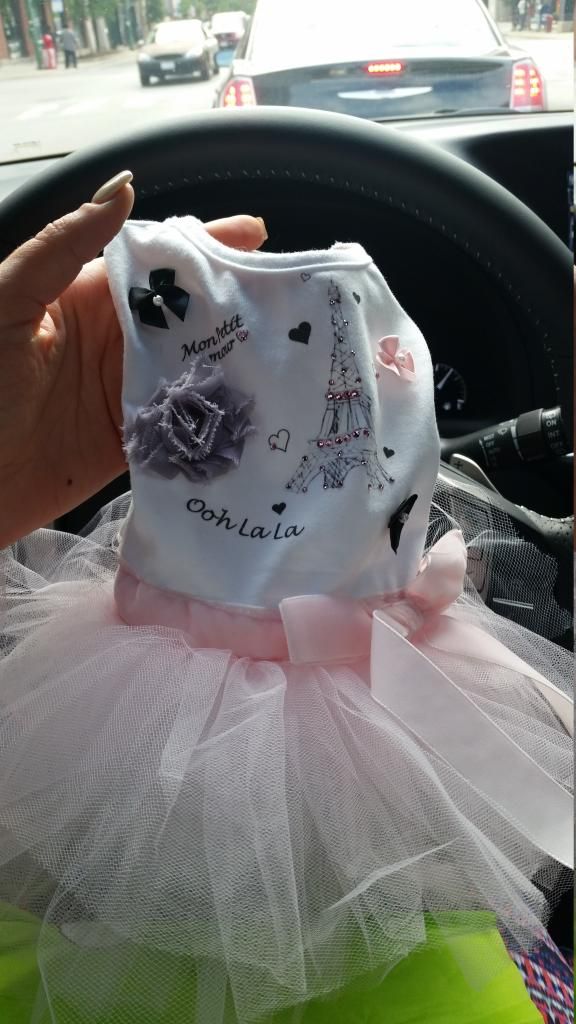 Lola in her Marry Me tee
Mimi matching her big sis!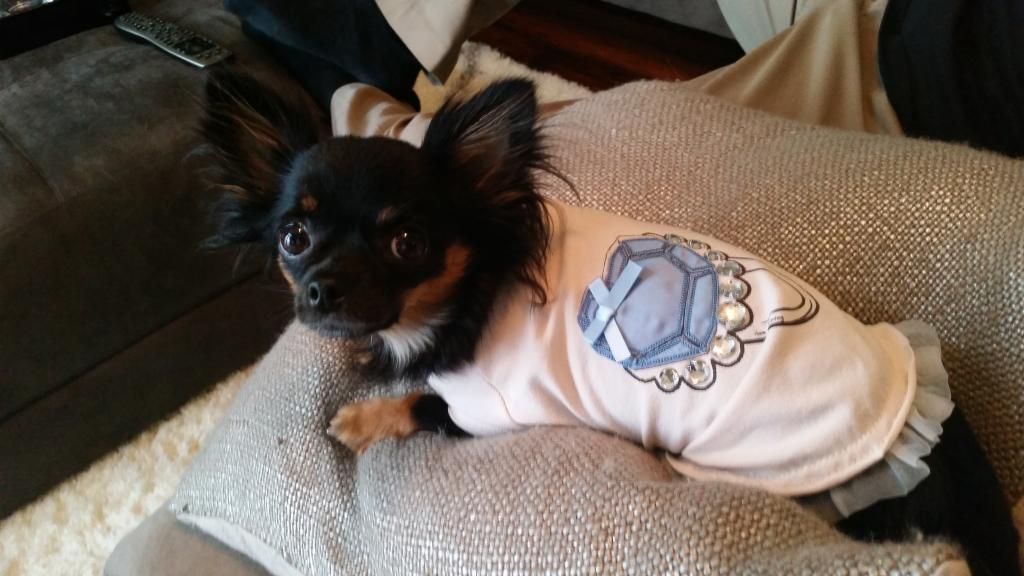 The tutu!!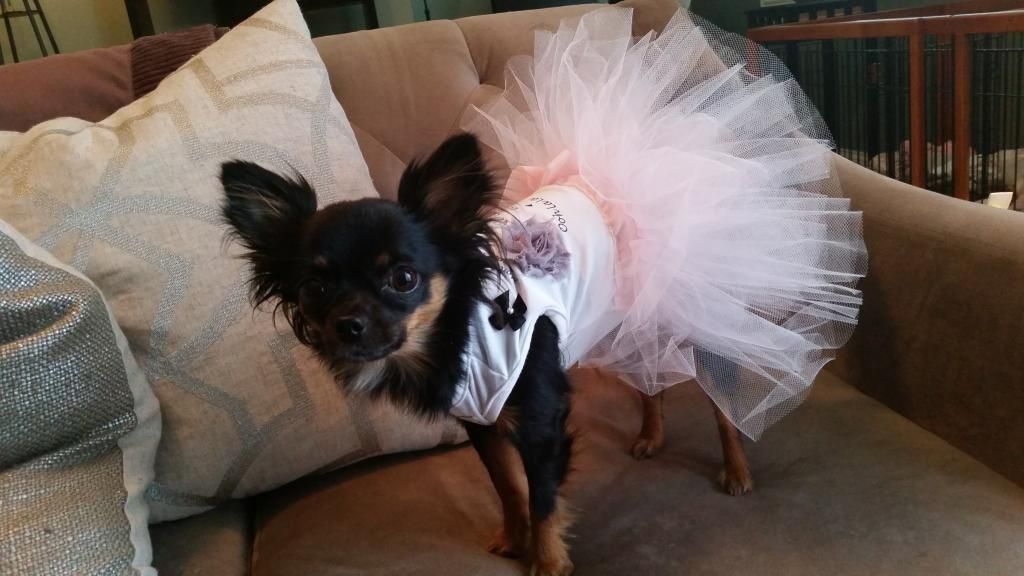 Leo eating the tutu, LOL!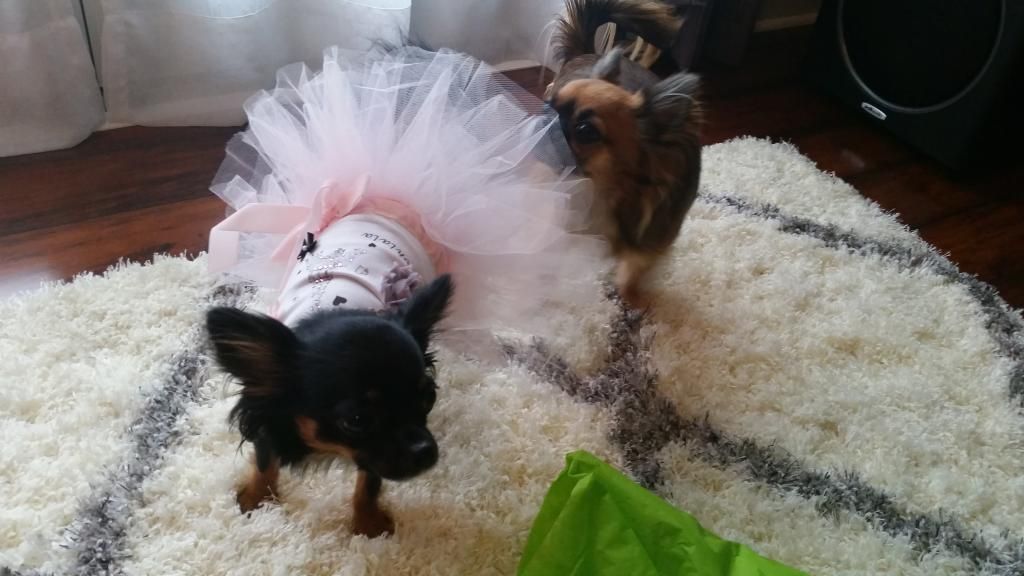 And of course Mimi giving me the stink eye after making her play dress up! Haha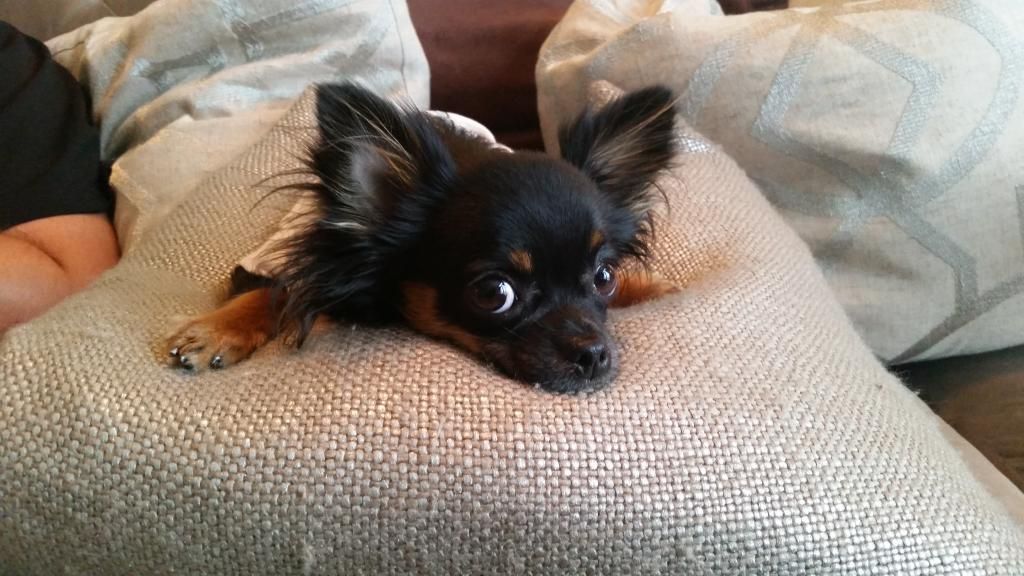 Sent from Petguide.com Free App