I picked up Puppia Fargo coats for Pip and Roo to get ready for Winter. I found out about them from Kristi, she always finds the best stuff. These are seriously the best coats ever for dogs. (I've tried many) The fit in excellent and the coats are really high quality. Edited to add that the hood also comes off and attaches with snaps. So if you think it's in the way you can easily take it off.
Pip actually doesn't seem to mind the coat too much, although he looks mildly put out in this first pic. haha. He usually he acts like he can't walk in clothes and sulks, but he seems ok in this so yay. The fit is really good!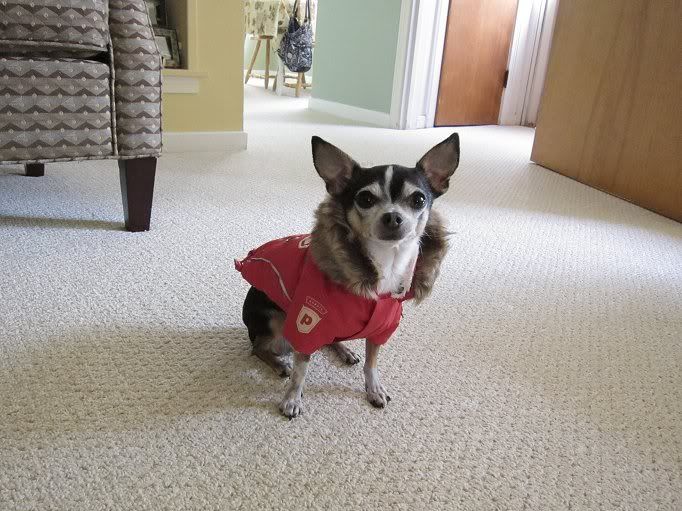 Pip hoping that wearing the coat gets him a treat. lol.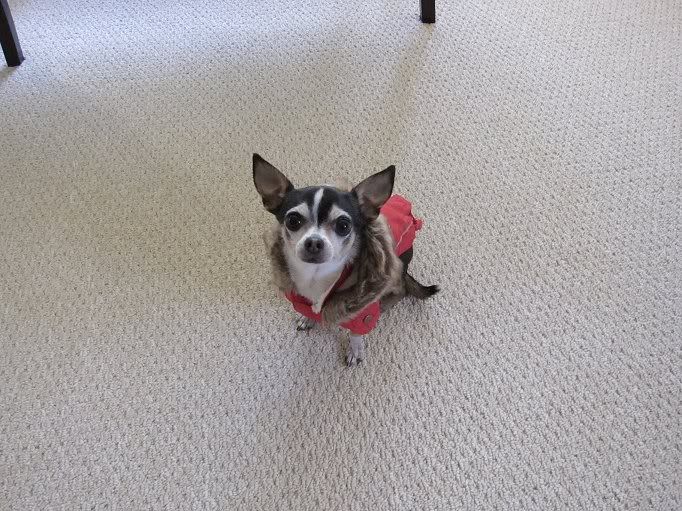 Sorry I could not get a decent pic of Roo in the coat. She looks so darn cute in it too.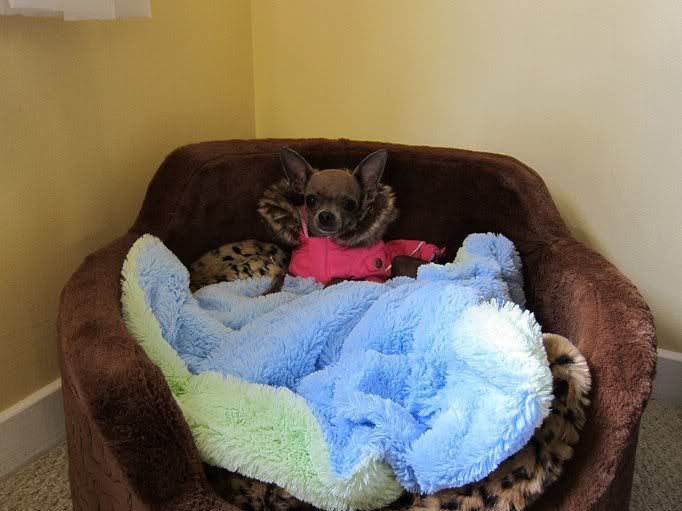 A quick video I took. It's mainly Pip because Roo wanted to go to sleep after being up playing most of the day.
A close up pic of the coats.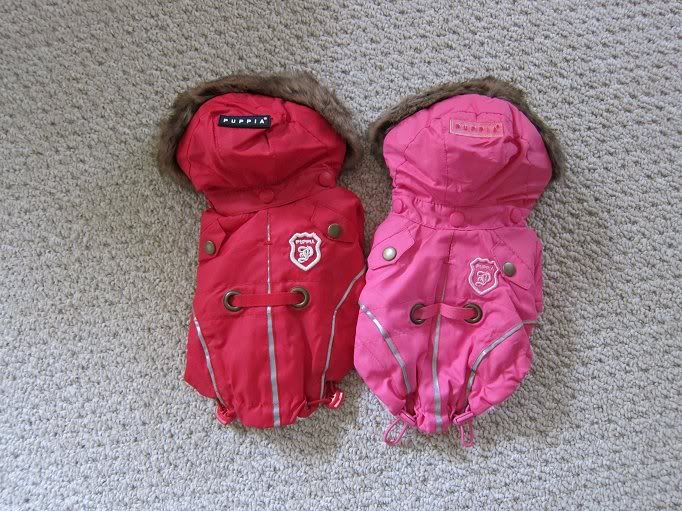 For anyone looking for a good Winter coat for their pups, I highly recommend these! They are great!