Discussion Starter
•
#1
•
So I have mentioned on here before that Ninja has been on a major diet since last year well he FINALLY looks close to perfect!! We have been keeping a weight chart on the fridge for him and I dug up some before photos and took some after!!
ok so I've mentioned the story on here before of how he got fat but just as a refresher when Baby had her puppies he wasn't getting enough attention from me so my OH took him for the whole summer well of course he over fed him and fed him tons of table scraps and junky treats well this was the result....
Ninja @ 10.6 lbs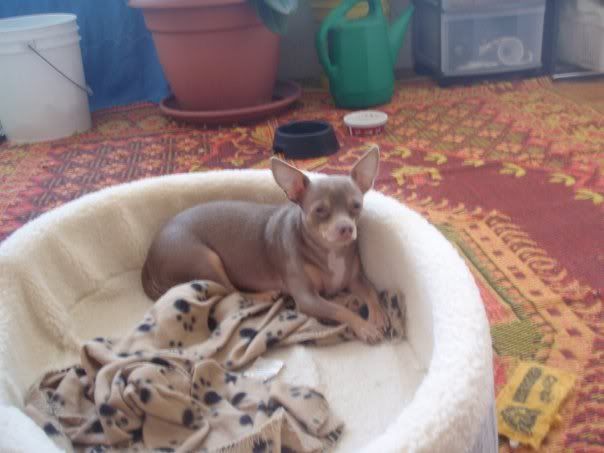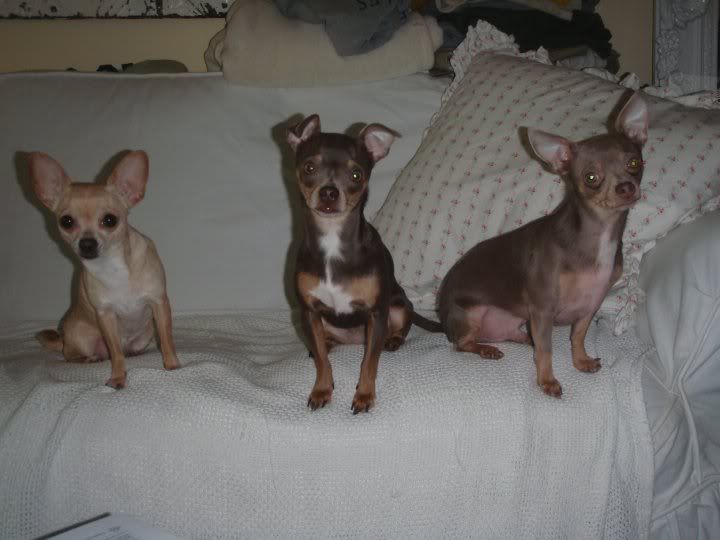 His weight loss chart was as follows
2009
Sept 2- 10.6 lbs
Sept 9- 10.2 lbs
Sept 21- 10.0 lbs
Sept 23- 9.8 lbs
Nov 5- 9.2 lbs
Nov 16- 9.0 lbs
for some reason we didn't chart from nov-july but I think it's because he hadn't been losing anymroe and I know at some point he regained a bit
2010
July 5- 8.2 lbs
July 8- 8.0 lbs
July 12- 7.6 lbs
Aug 5- 7.4 lbs
Jan 10- 6.8 lbs
He is remaining at 6.8 lbs so far but he looks FANTASTIC!!! his waist is so thin and his back rib bone you can see the cut. I think he may need to lose .5-.8 more lbs to be perfect but he has sooooooooo much more energy and fits into xs clothing now instead of medium lol.
ok so here is the AFTER photos!!
sorry for the horirble pics he wouldn't stand up and I couldn't hold him up and take the pic on my phone at the same time lol!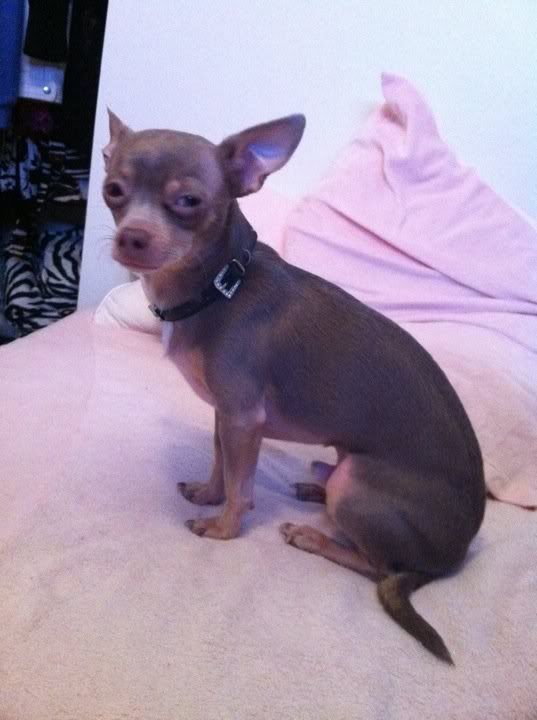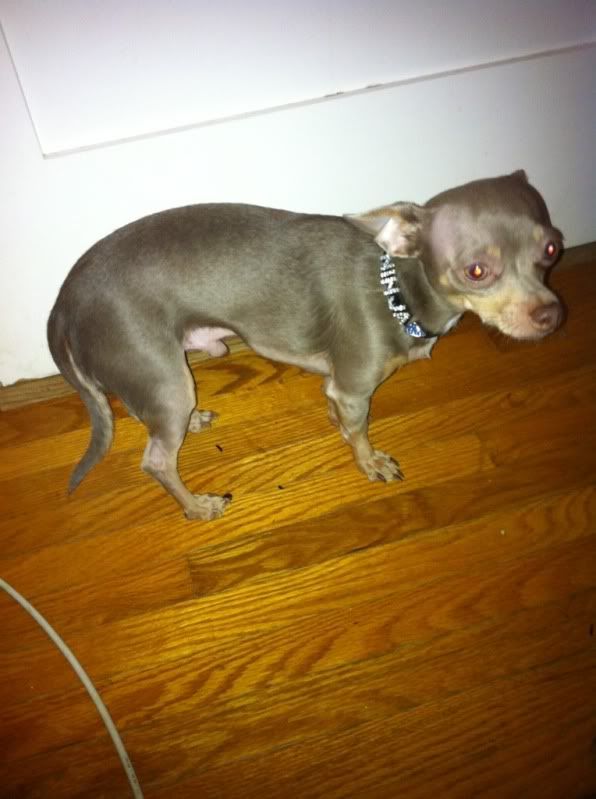 Anyways just wanted to share that as I am so proud of him and me for getting him cut down! Thanks for looking