NOT GOING ANYWHERE!!! (How could I say no update
Introducing CHUEY!!!! since hubby thought he looked like a ewok star wars came to mind and that is how we came up with Chuey! (close second was teddy)
Chuey is 8 1/2 weeks old and is 1lb 1 oz. He is a good eater, stays quiet throught the night(he know his moma needs her sleep) Plays well with others and has already learned how to go up the doggie stairs to the bed! Phoebe and him chase each other around the house!
Oh and yes while hubby isn't happy he said he can stay:hello1: but no more
Here is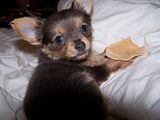 enjoy, Darla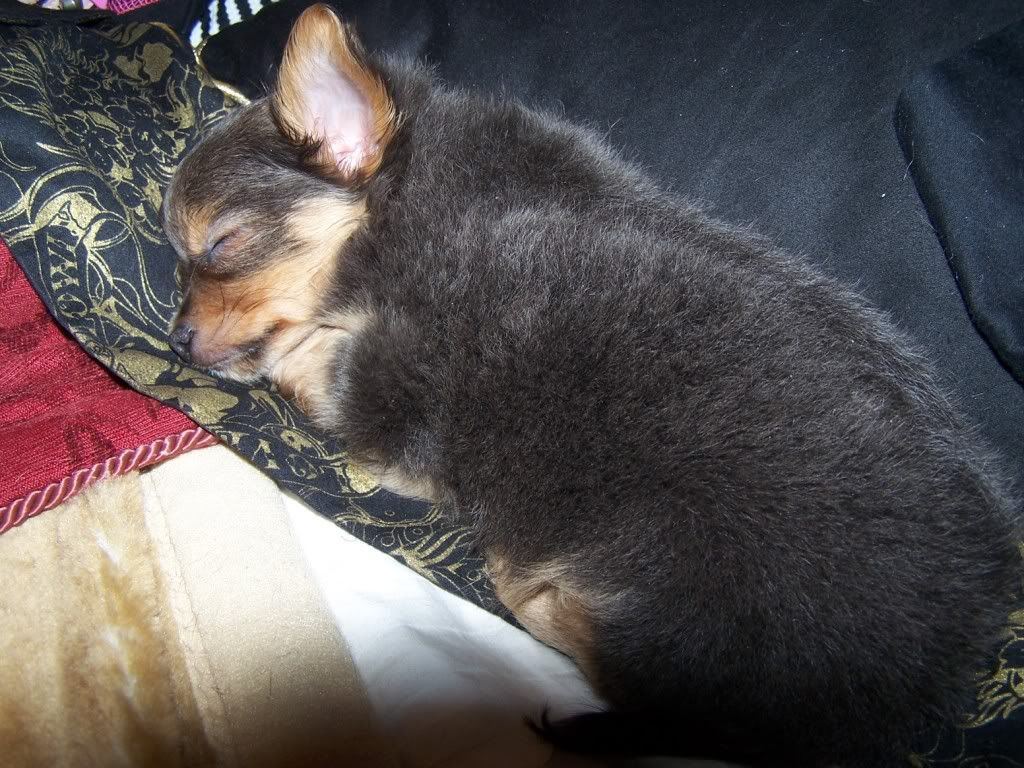 a few pic of our new baby!