We visit the coast a lot, and Odie is really starting to warm up to being on a boat! The first time we took her there, she hid in her crate most of the time. Now she prances out to the back deck to lay in the sun, like she owns the place.
The last time I took her on a boating adventure, I would kayak her to the shore to do her business, and she was running through streams and loved it!
I've already posted this pic on here, but for new people who don't believe a chihuahua can kayak...
We were looking forward to doing a bit of kayaking this trip, but there was a wind warning, and then non-stop rain, so no boating for us.
Anyway, here are some pics of my girl and her ocean adventure. Hopefully these aren't too big.
Sleeping in the backseat. Such a good road trip dog.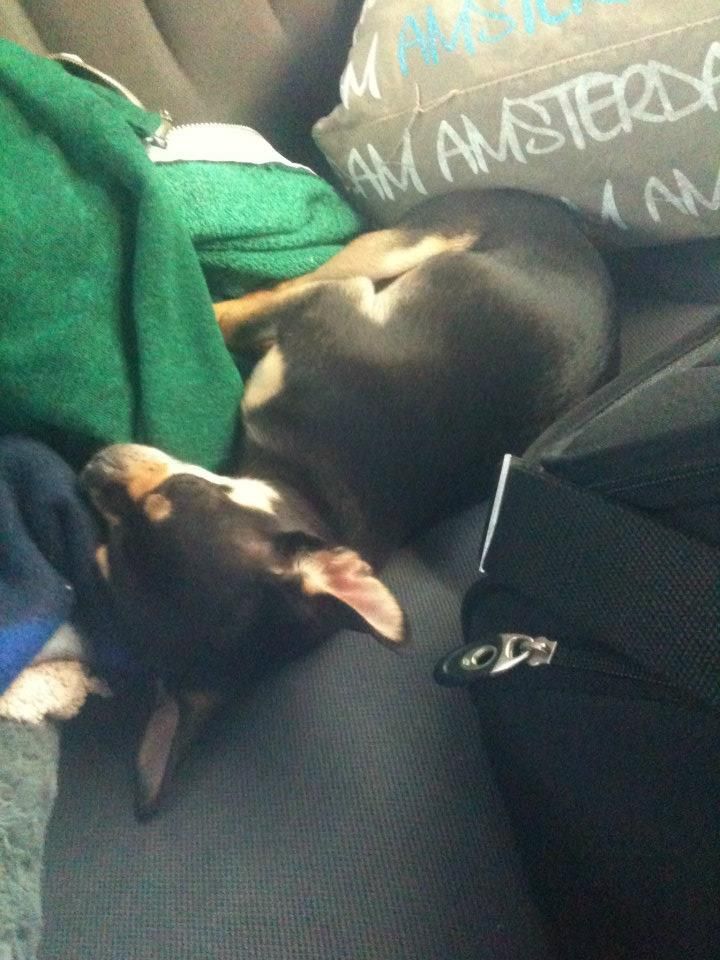 Checking out the ferry terminal, and an old ambulance.
Odie met a mini Odie! A six month old, named Diego. They looked EXACTLY the same. Bizarre.
The ferry terminal was infested with chihuahuas!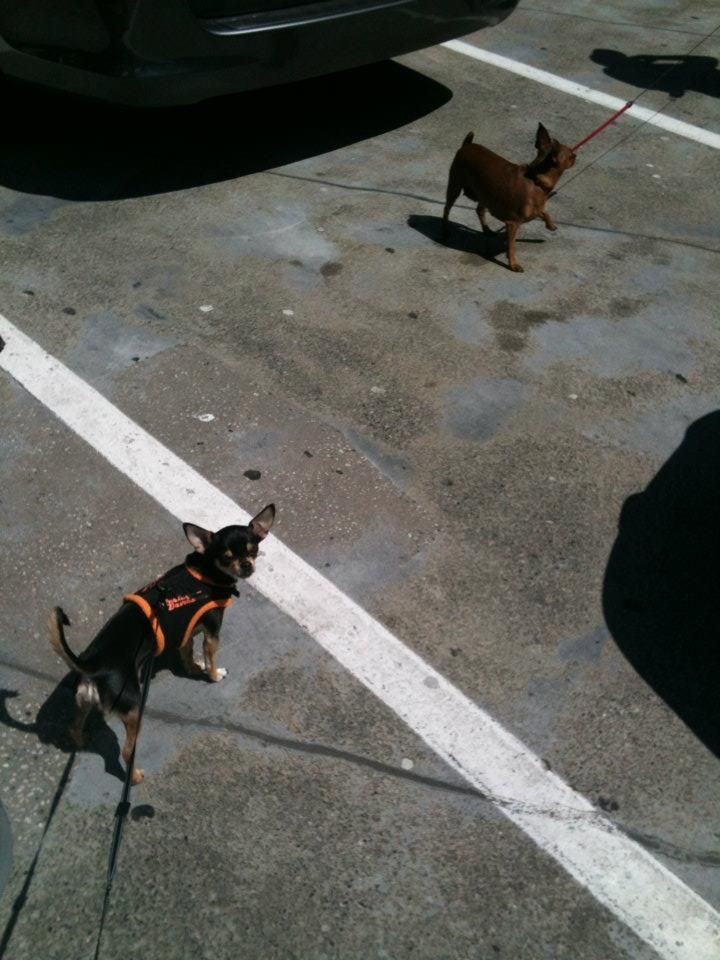 Waiting for the ferry. Ice cream break! My husband is thrilled with having his photo taken.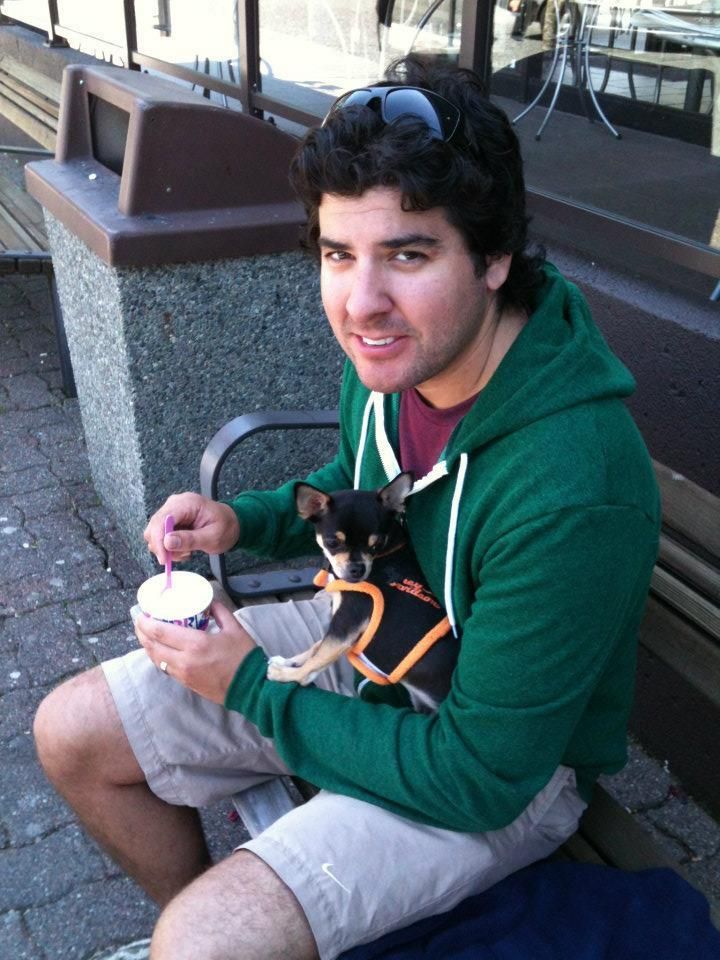 Enjoying the sunshine.
Finally on the boat, and the limited time only sun.
Arrrr, she's a salty dog.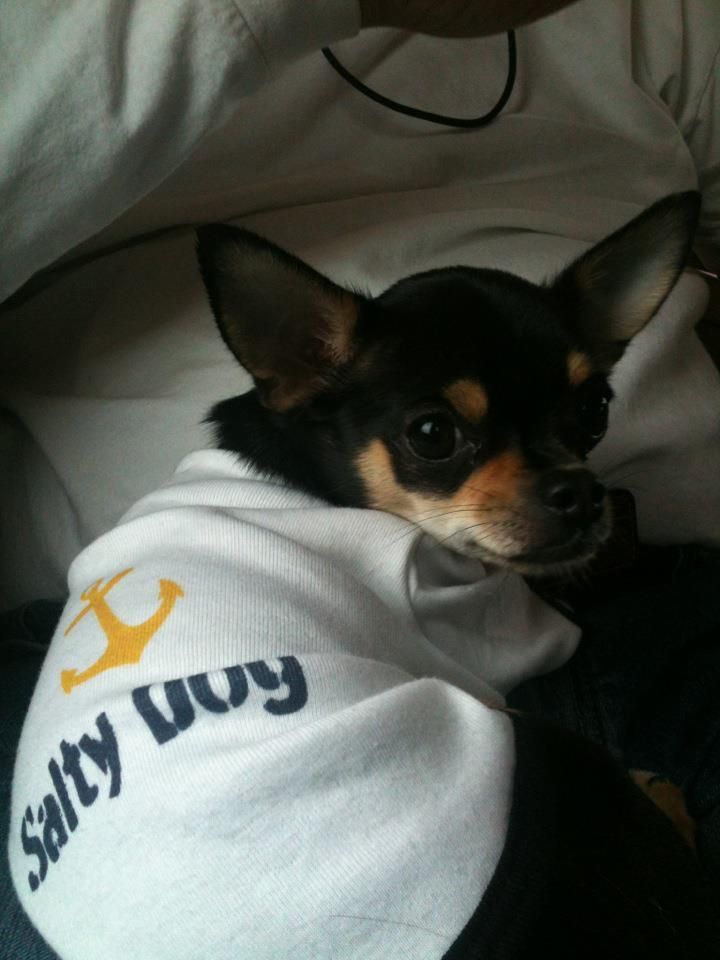 Tough life for a little cheewah.