Discussion Starter
•
#1
•
Me and Odie went for a walk in the sunshine yesterday. It was so gorgeous out! We went to a park we don't get to go to very often. Technically dogs aren't allowed, but we just walk until we see the "no dogs allowed" sign and turn back.
There are benches that look out at the river (river is really low in these pics) and we met with Odie's Grandma, had tea and watched an osprey catching fish. We've been seeing tons of wildlife on our walks lately! A couple of days ago, I was walking around our building with her and looked across the stream in the back and we were walking along with a deer. They're around here all the time, but I usually spot them when I'm inside.
Anyway, enjoy the pics! I realized I don't think I've posted pics of her in her SL nouveau harness on here yet. She has only worn it a few times but Elaine bought her the matching SL leash to go along so she'll be wearing it all the time now.
It looks great in the sun. Today isn't going to be as fun as we're clipping nails, which isn't hard but Odie's nails are so dark and some curl so it's a chore for sure. Hope everyone has a great day!
Strike a pose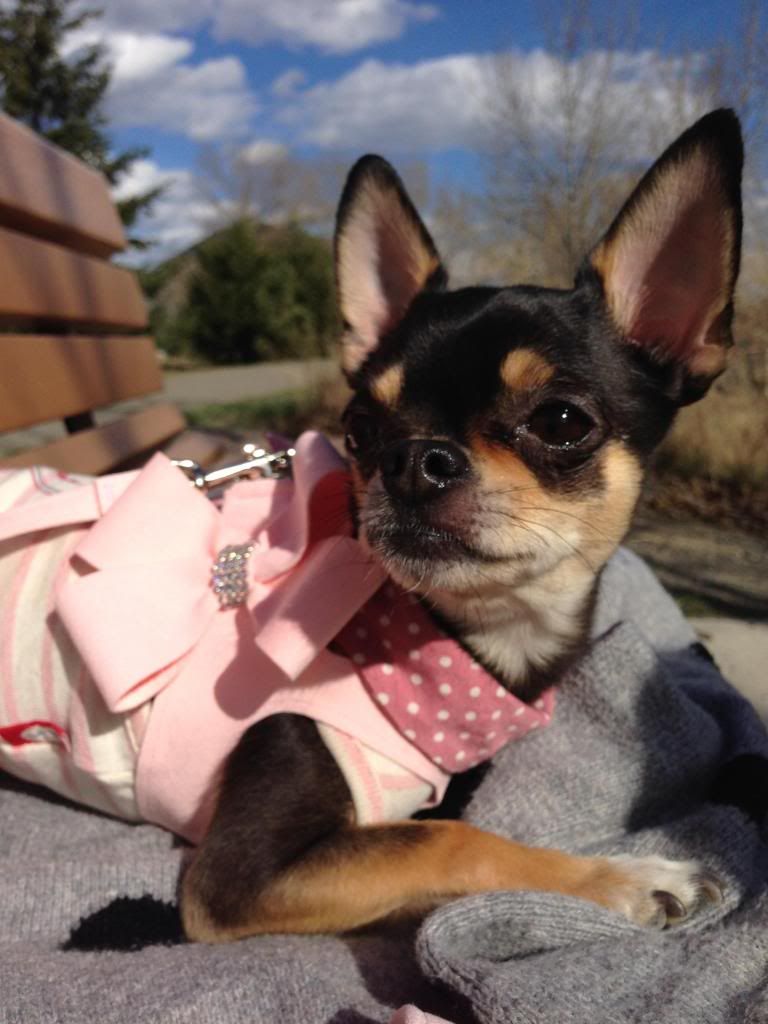 Some side shots of the harness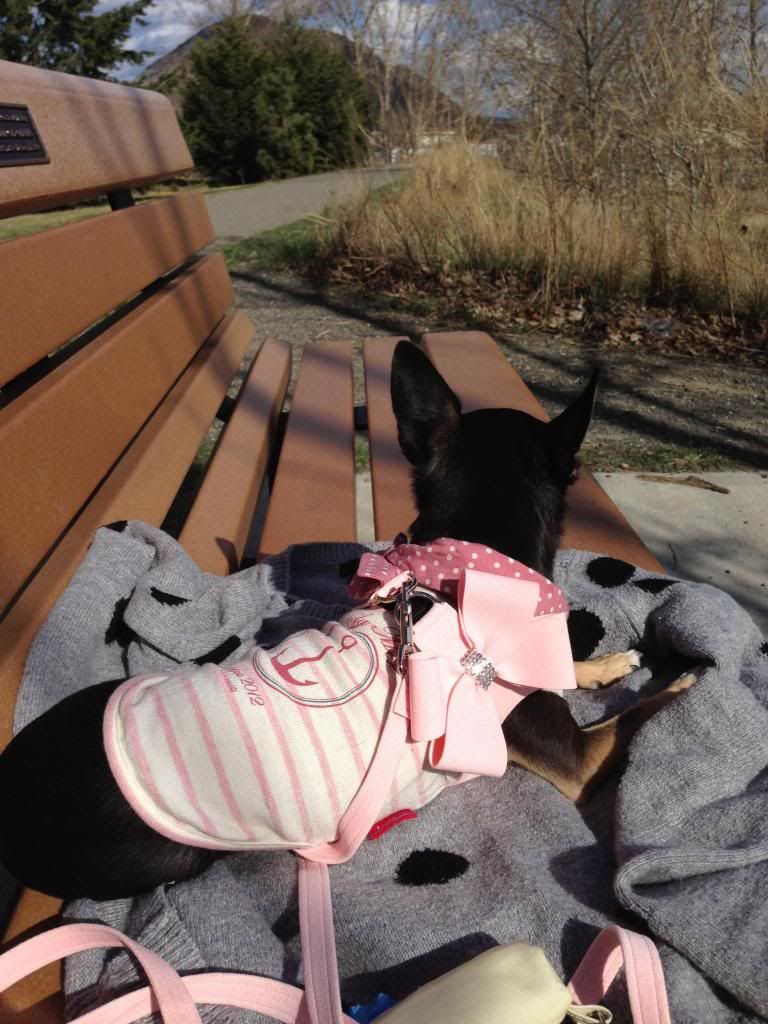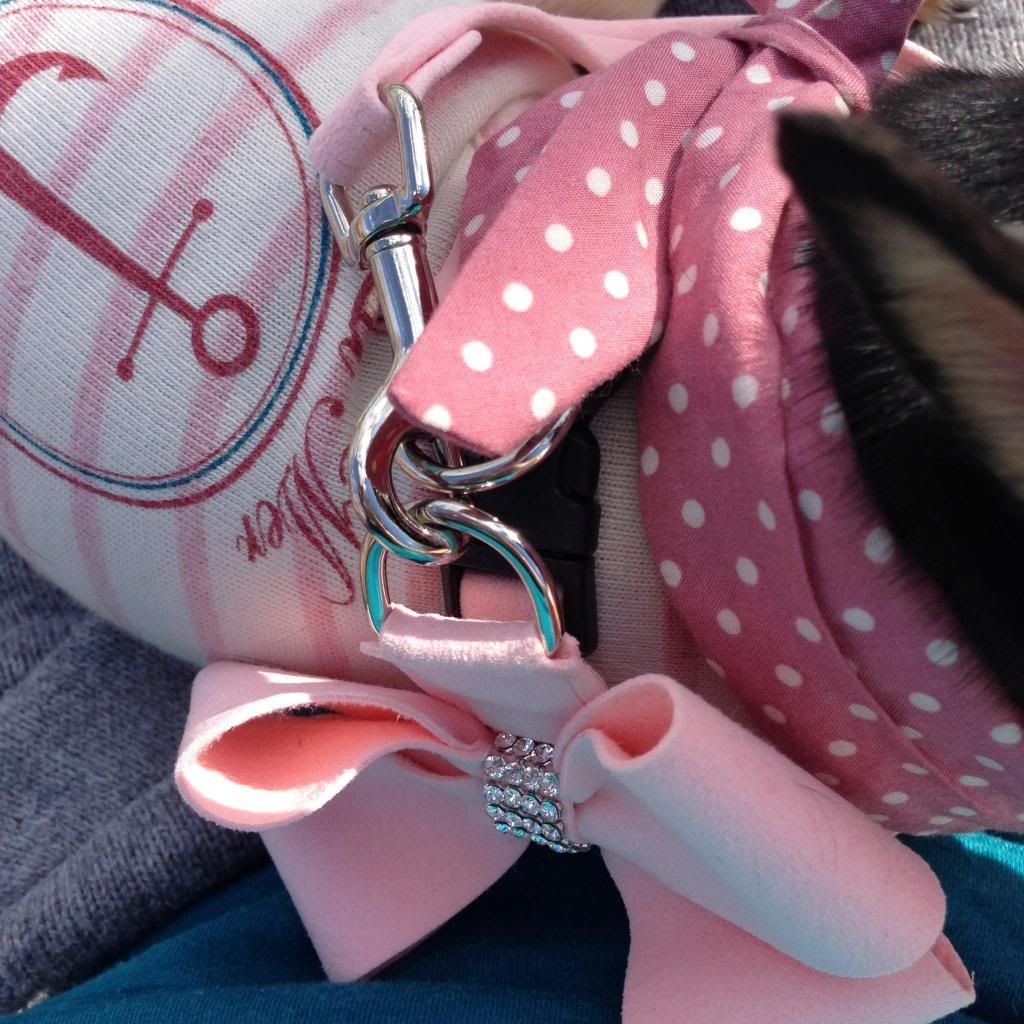 REALLY enjoying the sunshine after such a long winter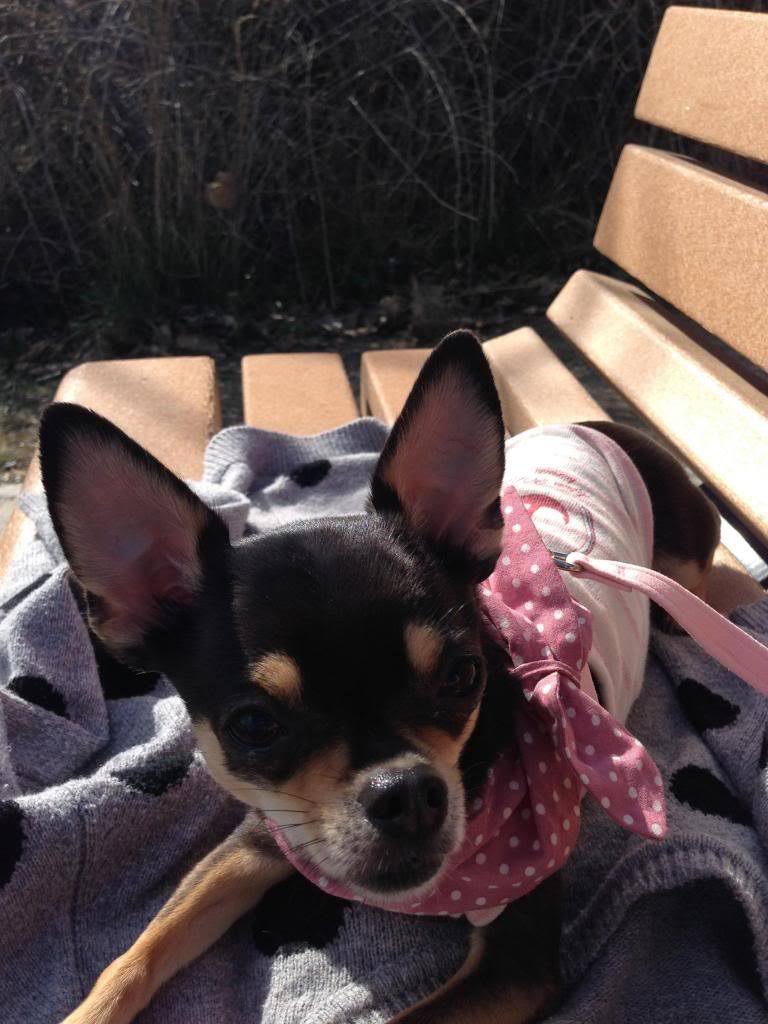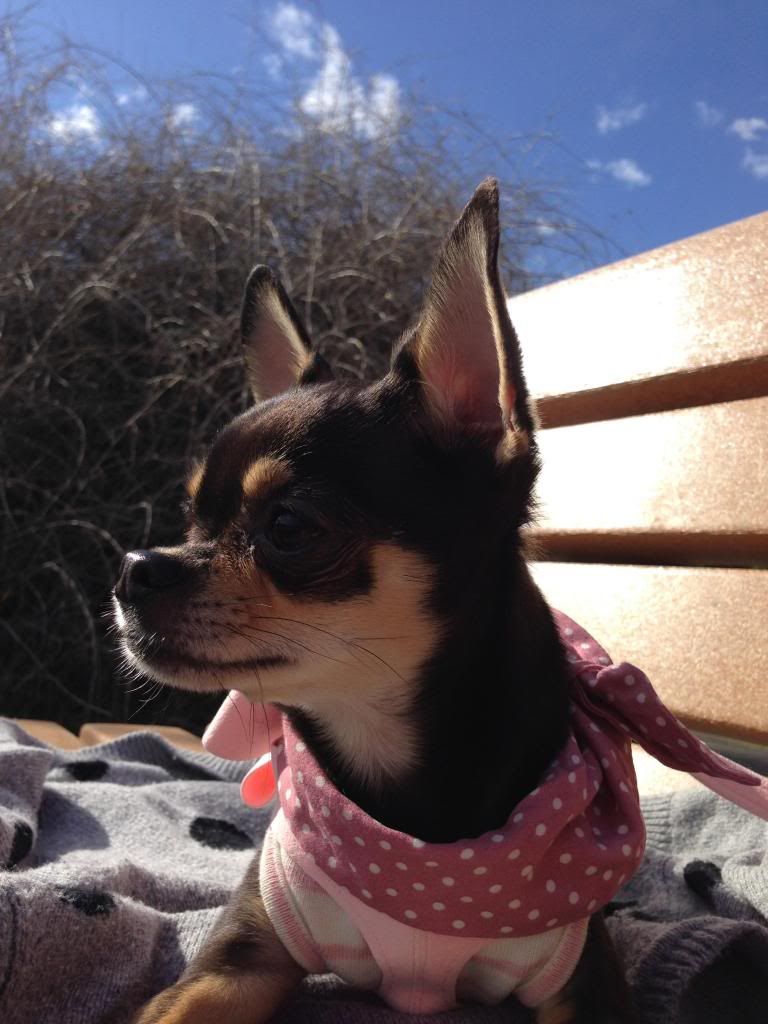 Watching birds
Sniffing the air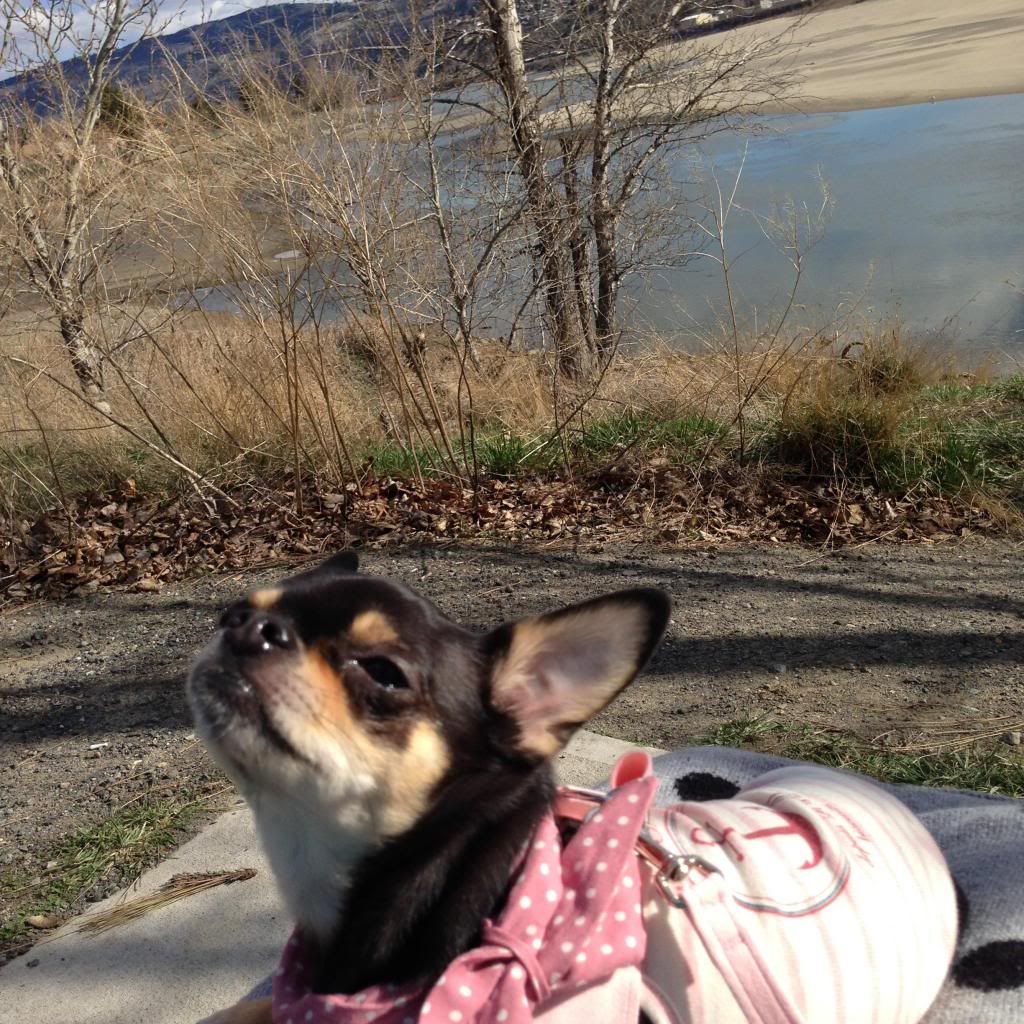 She met some yorkie friends
Pretty much!