Odin Daily - Your Daily Odin Fix (May 24th new Pic)
I hope this is okay.
I talk pictures of Odin pretty much every day, and I figured I would post at least one here every day. Most will be from my BlackBerry as we are out and about.
To start off I'll post a few from the past 2-3 days
Yesterday out in the sun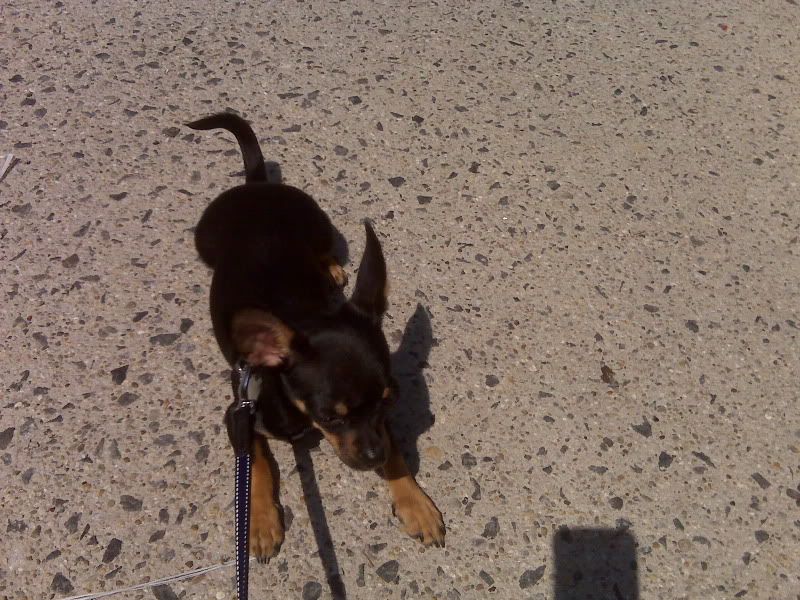 This morning, no plans of going in for breakfast, it's sunny outside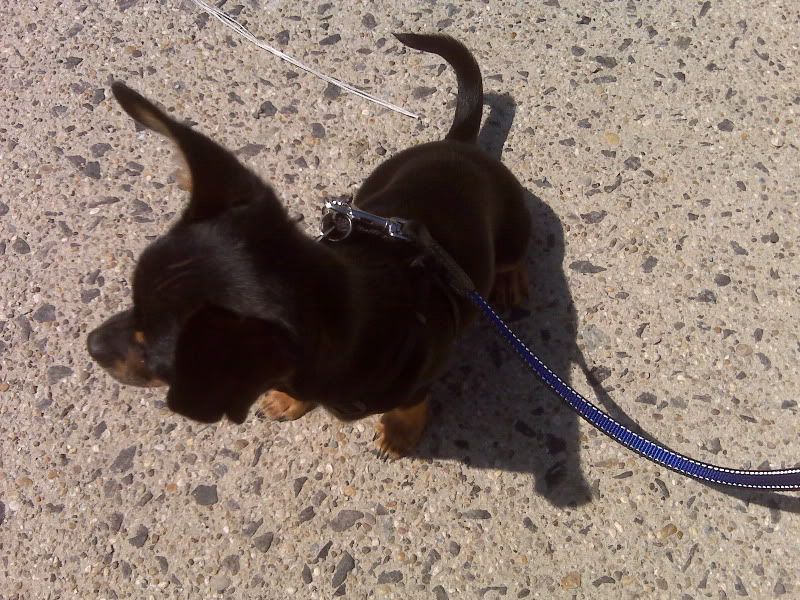 What? *sniffle* you aren't going to say hi to me? But I'm right here *sniffle*
Someone walked by us and didn't say hi to Odin. Horrible.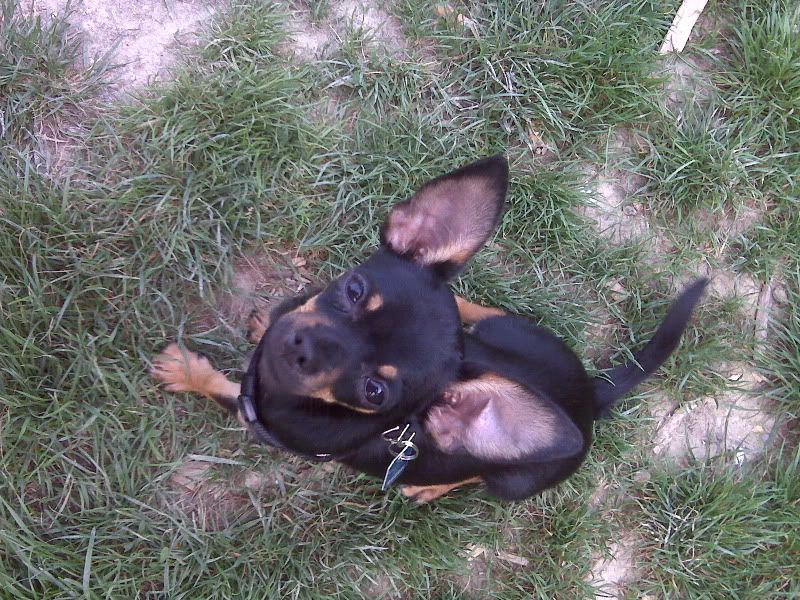 You have treat?
This afternoon, even Odin thought it was hot outside with 28C