Discussion Starter
•
#1
•
I will not be getting Pyper. After much talking back and forth with the breeder, I mean
hours
and multiple visits, I have decided not to get Pyper. I am still getting a pup from her, she is a black tri. Her name will be Ryleigh. I am looking to hopefully get into breeding and even though I loved Pyper's color she was not fitting standard. I wanted a "typey" chihuahua. Ryleigh fits the face, head, ears and so far her body structure that I am looking for. I avoided her originally because it took me a bit to get past the color. No offence to any one with a dark dog but I have always been partial to light colors, I believe due to a past experience with my black lab I owned that a heat stroke. I guess in the back of my mind I didn't want to like a dark dog because of fear of that happening again (anyone who has ever experiened that knows that it is one of the most horrible things to witness a dog go through). I went to visit her yesterday with a clean mind and no focusing on one certain thing and as soon as I picked her up she kissed my nose, I knew right away I was making the right decision. Don't worry about Pyper, she may be coming home to live with my MIL and if she does I will provide pictures as she will only live three blocks away. My MIL actually went with me on my second visit and really liked her. So we will have to see now if my FIL will let her get one. Fingers crossed.
So please welcome Ryleigh. Sorry I cut her ear off but holding her and taking the picture was not so easy LOL.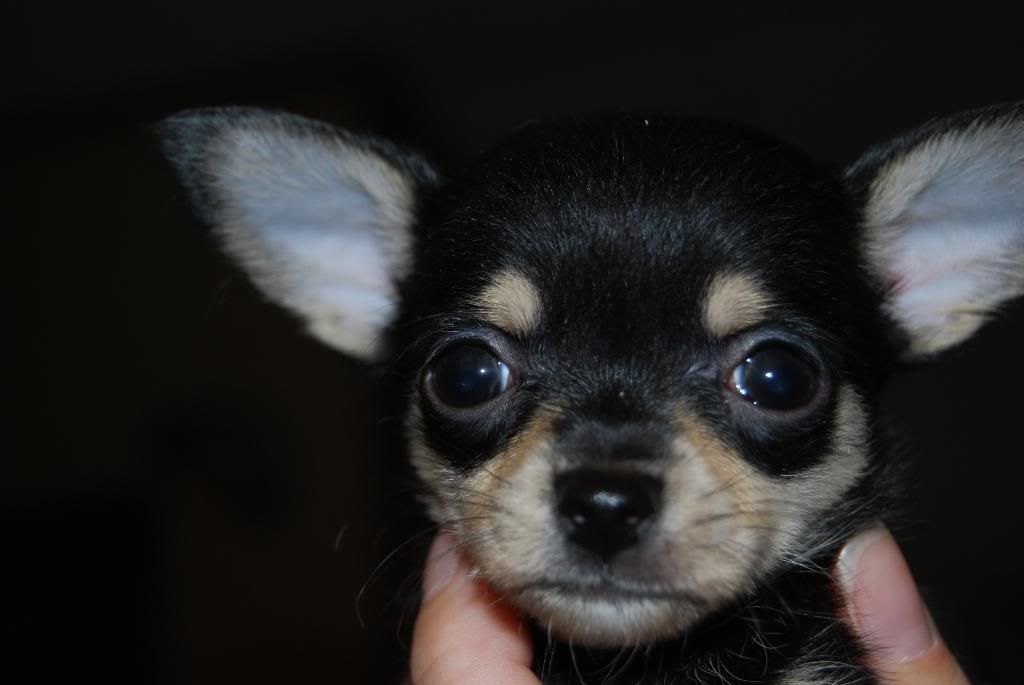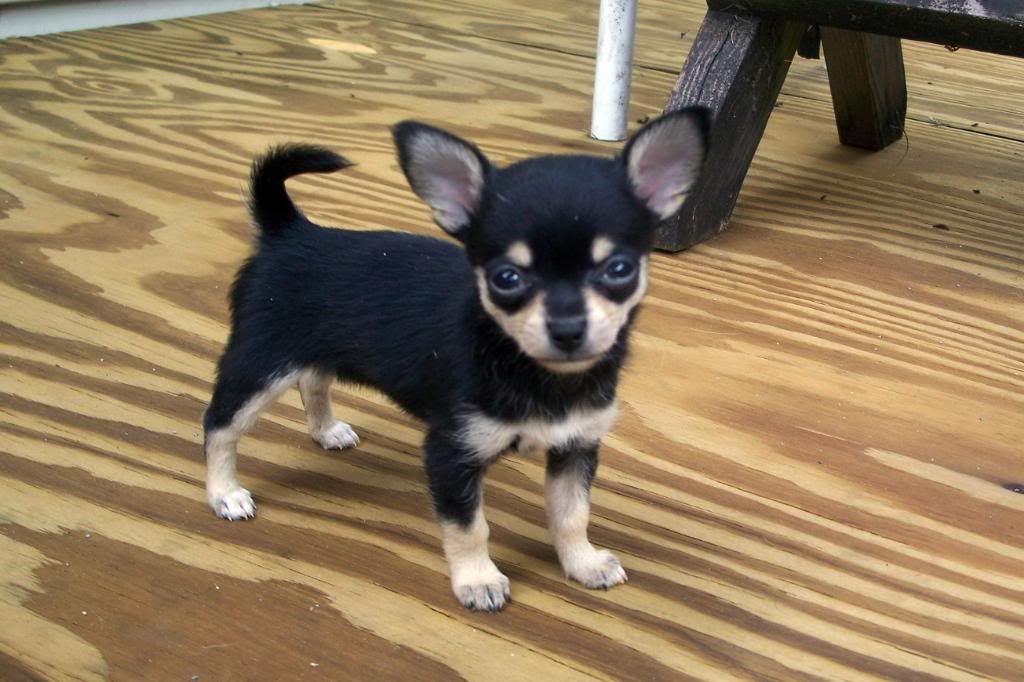 Her mother Mocha
Her father Spike
Ryleigh will be coming home around 10/03.