Discussion Starter
•
#1
•
Mummy was out a long time this morning but when she come home I was so happy to see her I forgets about being lonely.
Mumy wotz yous got me...
Cor wotz in here
Now ifs I canz just pulls out this lovely paper
I know there is sumfing in here
Looks wotz I gots and its mine alls mine
Mummy I know I am not to jump about but this is so exciting.. okays I'lls just walk around here and show of all my goodies
Is this wotz I fink its is
Yah its a bully stick, lets get my teeth into this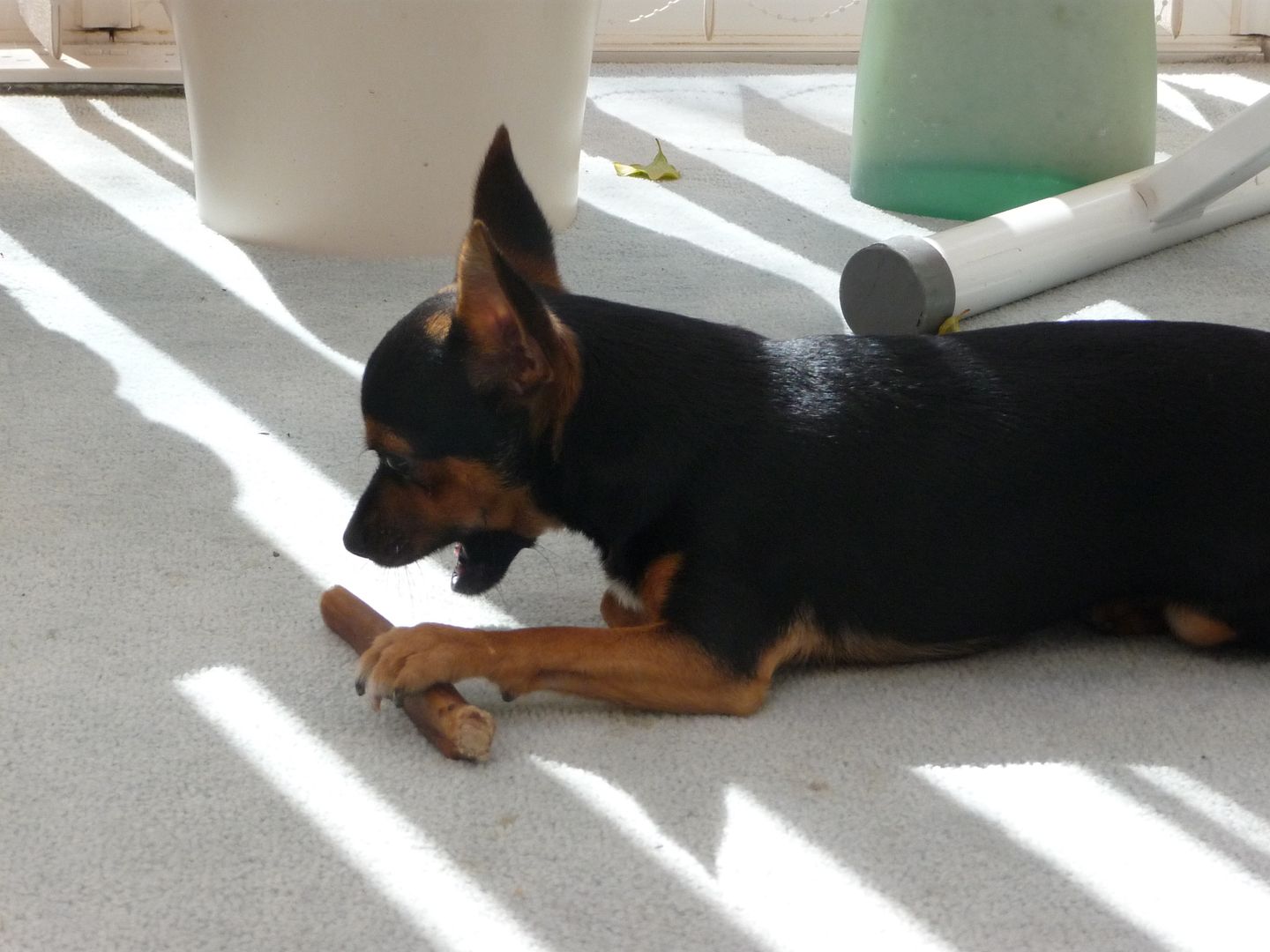 Yum yum this is soooooooooooooooo yummy
l
These were alls lovely surprises, thank you Rico, and I promise to get well soons. The get well soon card is lovely and I have it in my bed with me.
Mummy pretended to get cross with me coz I tried to sneak up stairs but I am not allowed.. I know she pretend coz she laugh at me..
Thank you, thank you, thank you
Love Jake x x x x x