So we wanted to get a nice piccie of the pups to send out on cards and decided that we could actually do this ourselves haha! So here's a few of our "outtakes" and the last one is the one that we settled on after nearly collapsing from laughing and exhaustion!!!
In these Daddy did the posing and Mama worked the camera: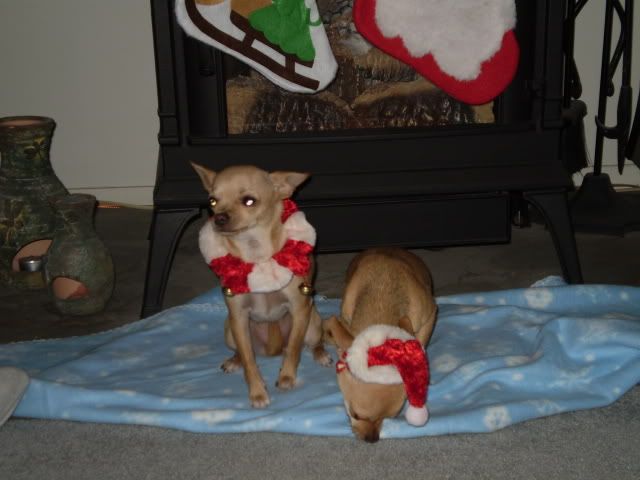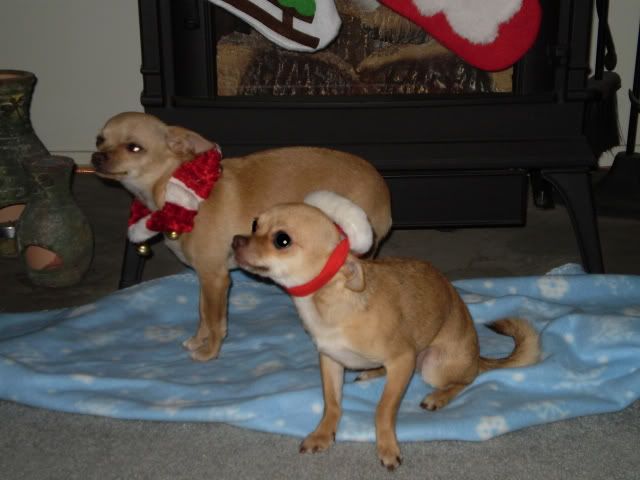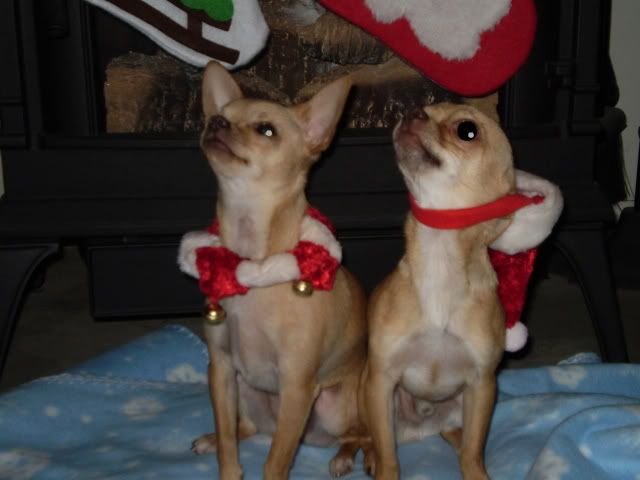 Then Mama tried doing the posing: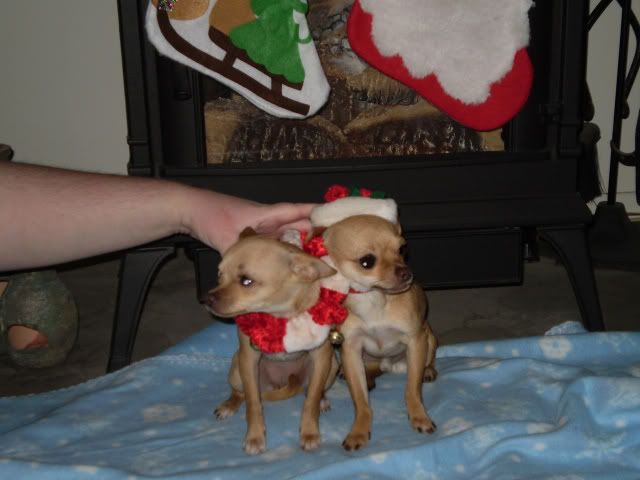 And after many more takes we finally got one that we think is decent enough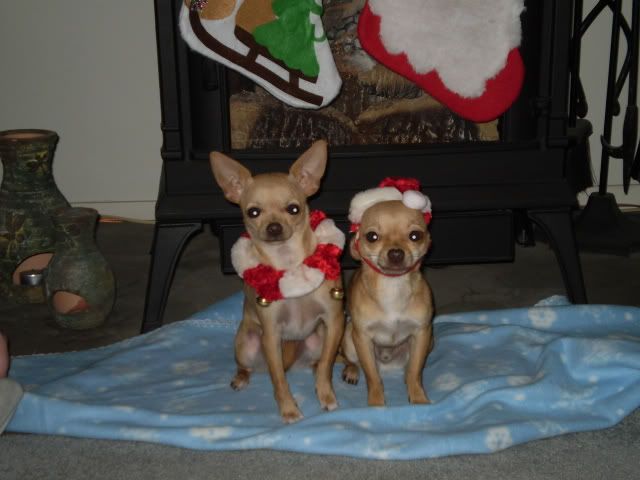 Bruce & Lola say "Whew, glad that's over!"