Discussion Starter
•
#1
•
Okay so Oakley used to have this adorable little foam igloo bed. Unfortunately, thanks to Bryco, it was rendered unusable 6 or 7 times (yes, I bought that many!) due to his sneaky little tinkle habits.
So, I finally caved and bought Oakley (well, everyone, but she was my model) a PEI pod. We like it so much, and there was so much fighting over it, that we actually have another one on the way...I don't like how much they cost but considering I can wash it over and over and over and put whatever I want in there for them to snuggle, and everything is 100% washable, makes it totally worth it. I probably need one more but I am too broke to get another one right now. They LOVE them.
Anyway, pictures...all you guys really care about anyway ha ha ha. The pics are up on our bed because on the floor about 4 of them were bickering to get inside of it...grrrr.
I added a tiger dreamz crate mat to make it more snuggly. The pillow that comes with them is stupid and sucks lol.
It came!!





But...what IS it???





I am skeptical...






Humph!!






(okay its maybe not so bad)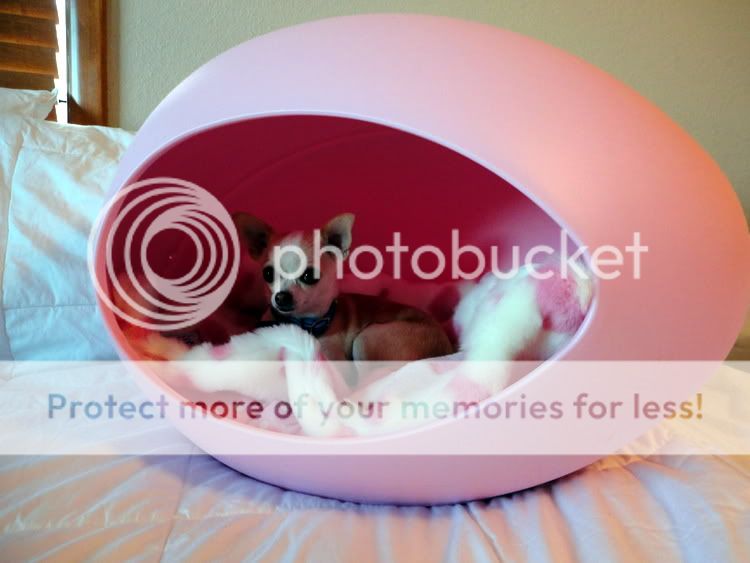 Actually...its quite cozy!





Mine!

Needless to say, I find these adorable and the rave reviews from the fur kids don't hurt