Pic's of everything she did this afternoon
Eating..
Sleeping...
Playing with Chico!
Posing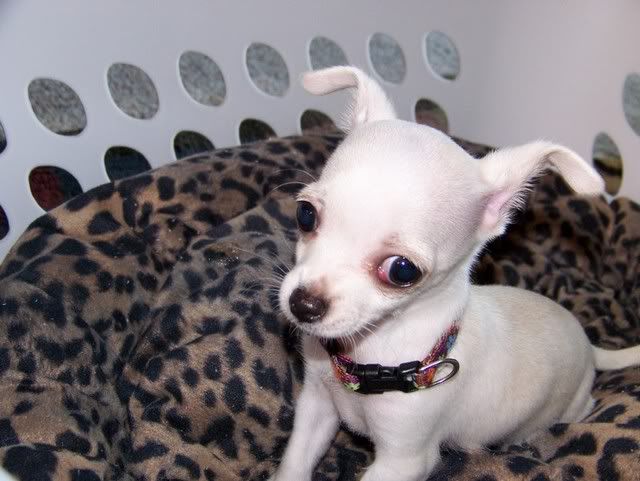 again...
And of course, more playing!!
She's sooo sweet and playful! I don't ever remember Priya or Malachi being as rowdy as her! She's crazy!
If you look close though, you can see her cherry eye. She goes to the vet to get it checked tomorrow.
Any chance she'll be long hair? Its longer than priya and malachi, and her dad was long hair.
Maybe I'm just having wishfull thinking . LOL