Discussion Starter
•
#1
•
Our Lainey's cake came today so we decided to make it our official birthday celebration day. Prince turned 5 in June, Sapphire turned 2 last week and Lady turns 6 on Friday. They loved this cake (see
https://www.etsy.com/listing/164081839/laineys-angel-cakes?ref=shop_home_active_6
). It arrived fresh and in great shape.
Hey, is that for us? Sure smells good! Put it down now!
Nom-nom big time. We ate half and mom took it away! BOO! She said we could have the other half tomorrow.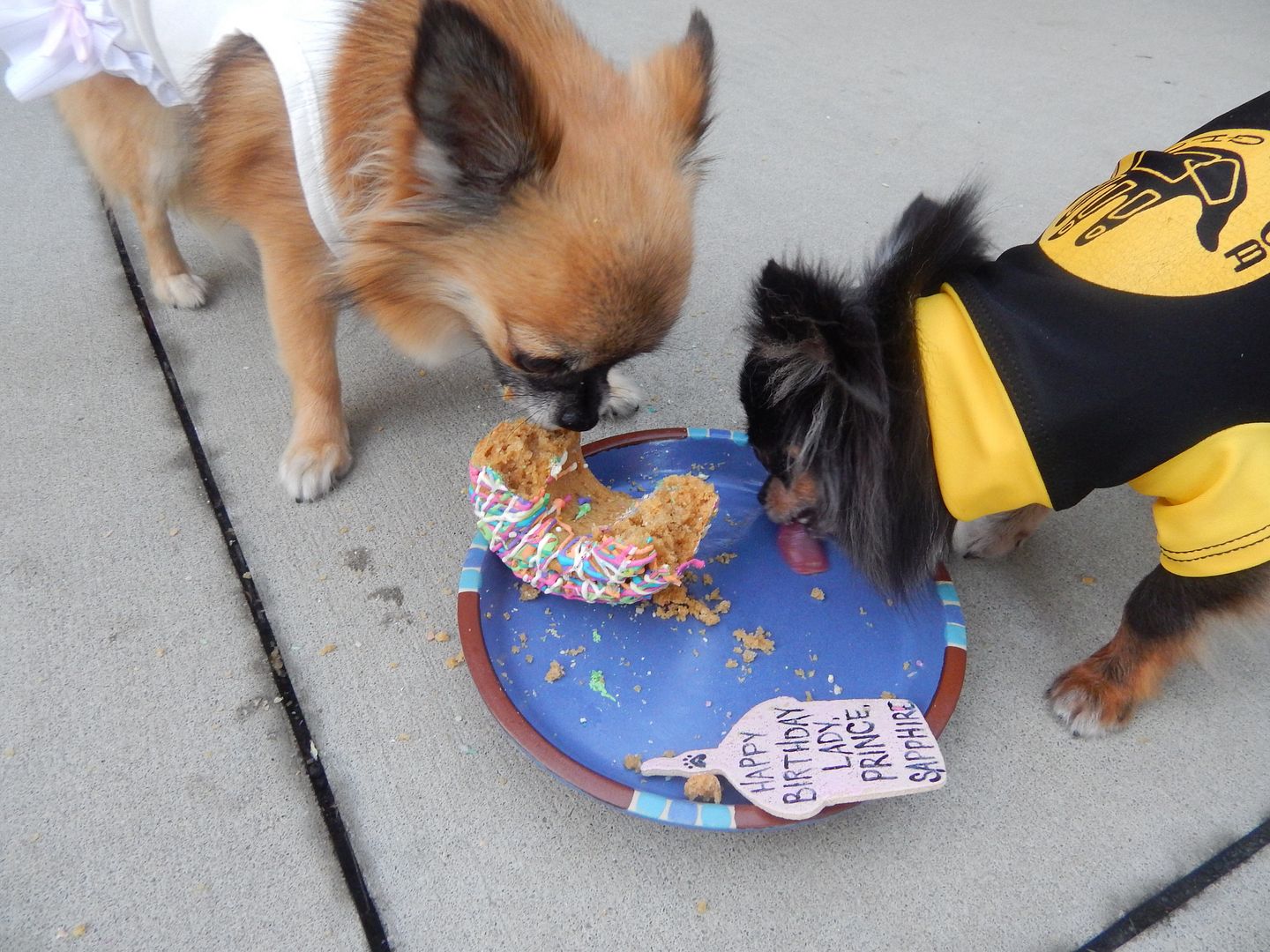 Lip smackin' good and Sapphire approved!
It survived shipping in the heat of summer and arrived in a pretty package. Perfect size for tiny dogs!
Even Jayda our cat had a few licks before giving it to the pups!