Just got home after being away for the weekend and Baby-Love's SS pressies were here waiting!!!!!!
THANKS SOOOO MUCH to Kelly and Betty!!!!! WE love everything!!!! I enjoyed unwrapping everything too! hahaha
My camera was dead so I used my moms and her camera's button takes fricken forever from the time u press it tiil the time the camera takes a pic so I apologize that I didn't get too many face shots of Baby-Love she kept looking away by the time the darn thing snapped the pics.
Pressie List:
2 collars
5 bags of chicken hearts
2 cans of merrick before grain food
big bag of treats including chicken feet
bag of Bully sticks
Bag of Dehydrated liver I'm assuming it is
4 soft squeeky toys
a cat chaser string on a stick (cats LOVE it)
huge bag of greenies
other chewies not sure what they are tendons maybe?
I think I got everything on the list there!
Mommy got yummy Hot chocolate (LOVE IT), a chocolate santa (yummy) yummy shower gel (lime mint scent) and a chihuahua bookmark that looks like Baby-Love!
WHAT'S DIS IZ IT FOR MEEEEEE?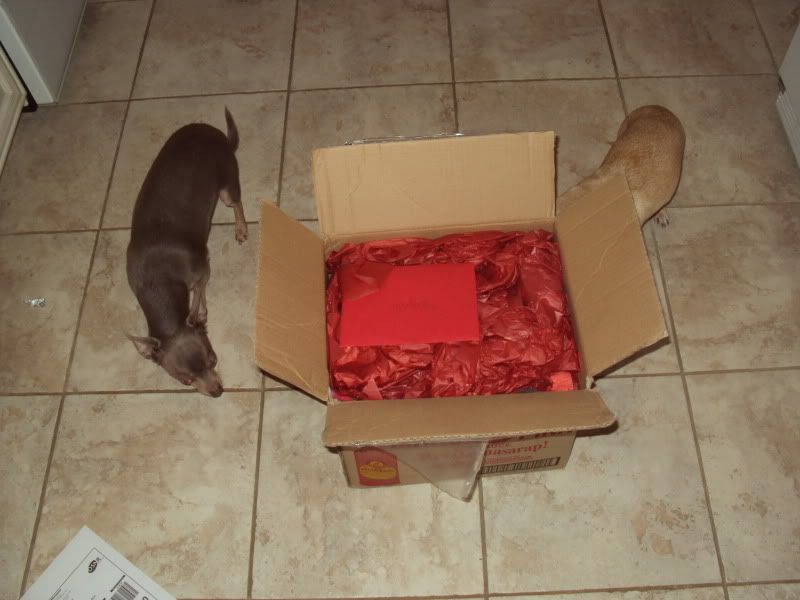 Ninja is says to Baby-Love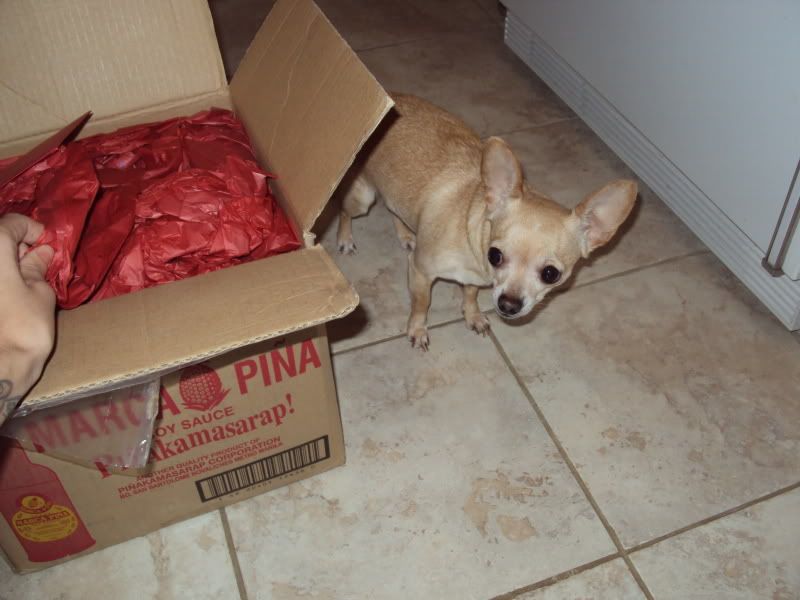 STEP AWAY FROM THE BOX
MOM U DONES TAKING PICS YET? I WANTS TO OPEN THEMS NOW!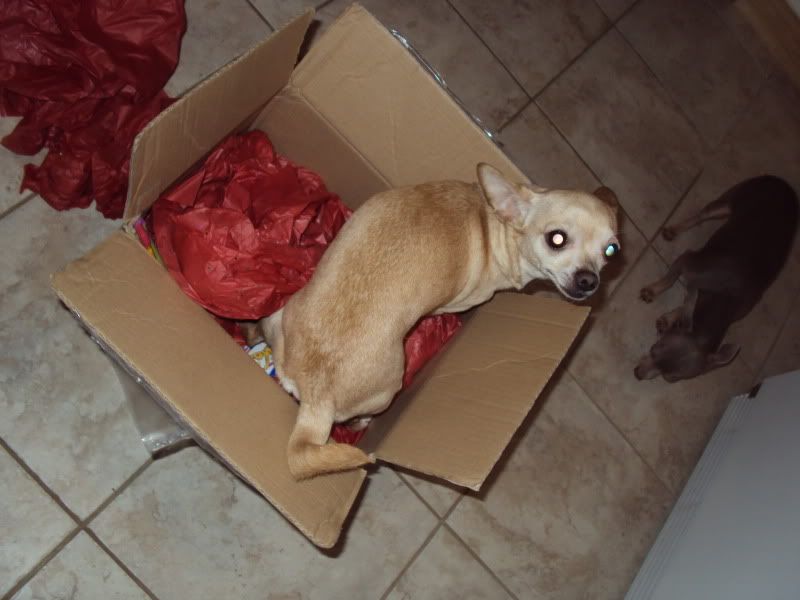 I TOLD YOU THESE WERE MINE!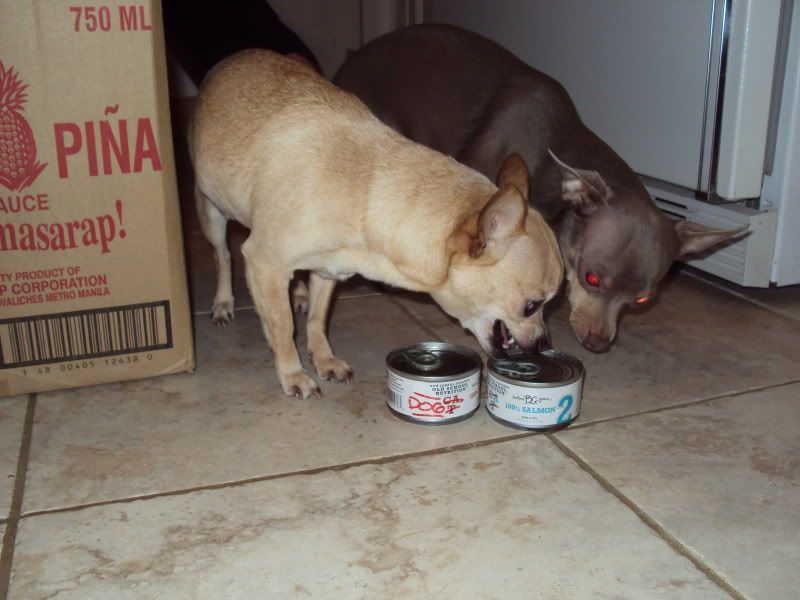 DESE SMELLS DELICIOUS
BABY-LOVE PAY ATTENTION!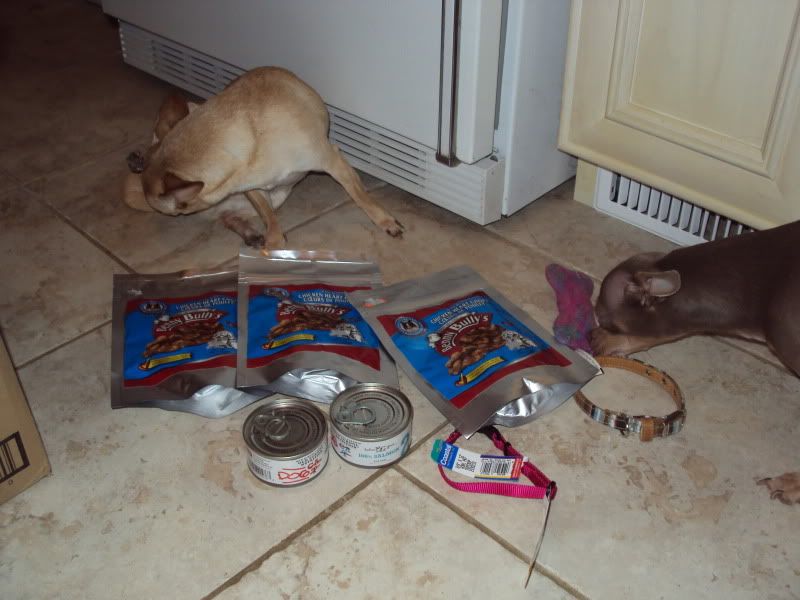 I IS SOOO SPOILED BY MY SS I'S VERRY HAPPY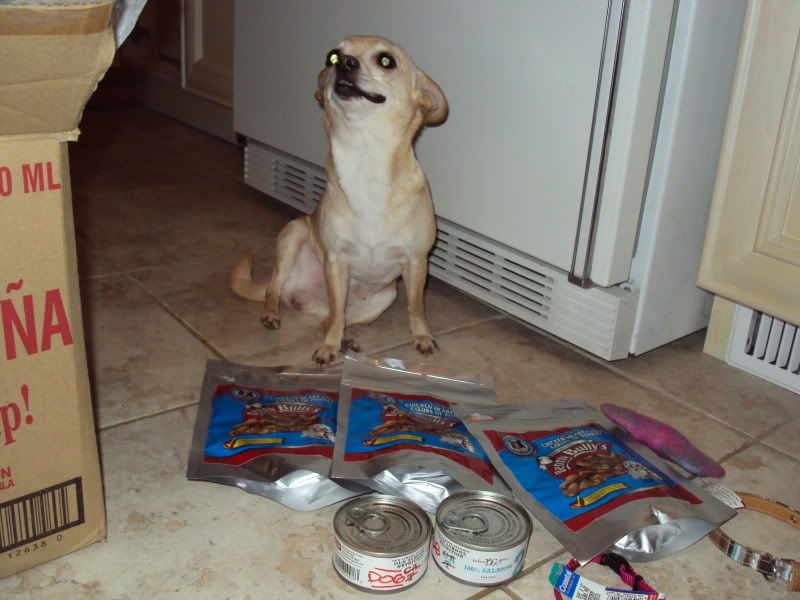 I KNEW NINJA WOULD LOVE THIS
MINE!
I TAKE IT TO MY BED!