Yesterday I met up with my best friend and her vizsla Yogi. Chloe had a blast running around on the trails and in the creek. Ohhh ya and I stopped by my parent's and picked up sophie... she isn't much of an adventurer yet..mostly just sits by the creek and watches the other dogs... but she has been more outgoing with each hike.
Chloe and Yogi running down the waterfall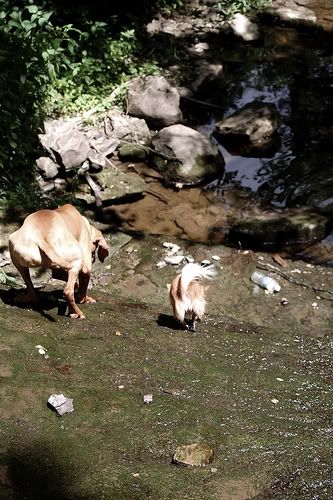 Everytime I stopped to take a picture she would nudge and bark at me. She wanted me to keep walking with her.
100% attitude right there
She did let me take one of her though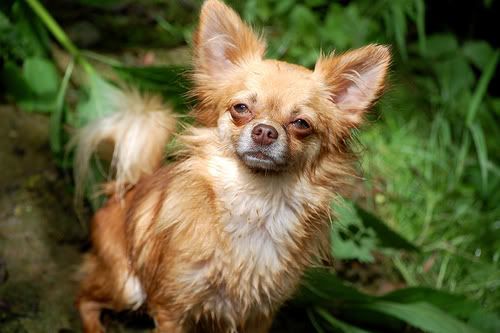 Yogi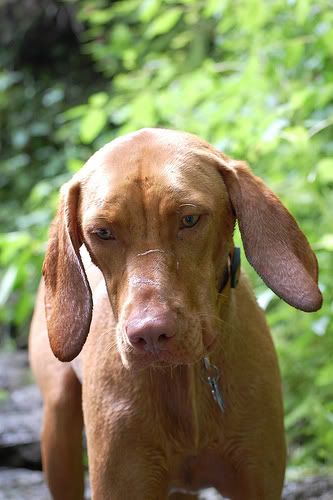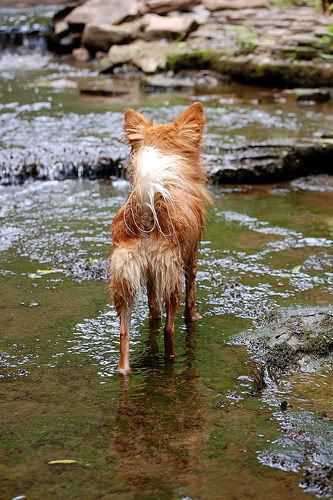 Sophie watching from the creek side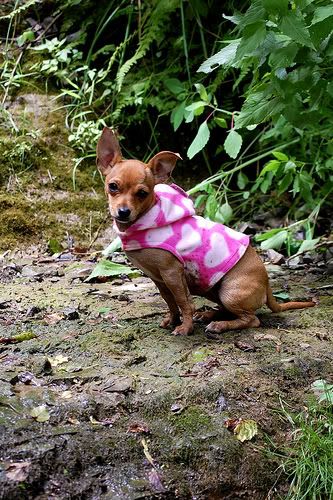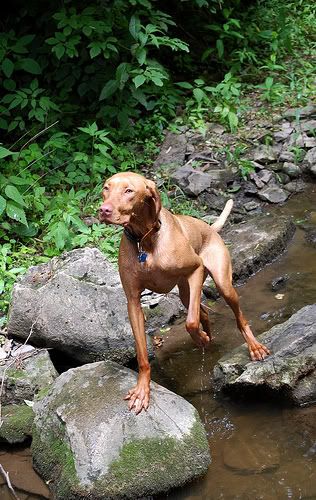 My friend took this one of Chloe and I... she thinks it is so cute how Chloe is always at my side
After a long day...sleeping with my sisters cat Maurice.. and my new kitty Delaney