Discussion Starter
•
#1
•
We went to my boyfriends dads house for a few days and took my babes with us!!!
This is mainly to help Beni be more friendly to other dogs as he can be a real meany sometimes!!!!
For vixie though its like her favourite place to be (apart from snuggling me of course!!!!) When we get to the house she does zoomies for at least 5 minutes licking every living thing in sight...dogs humans and ferrets!!!
She adores my boyfriends dad german shepherds! We call them Uncle Ben and Auntie Candie and she know exactly what i mean!!! So when we are there we have to constantly watch Vixie as she is generally being over the top and find beni as he usually finds a quiet spot and will not budge!!!
Here is a photo of Vixie and Auntie Candie! As you can see vixie stays away from the mouth end of the dogs and generally bites the tail!!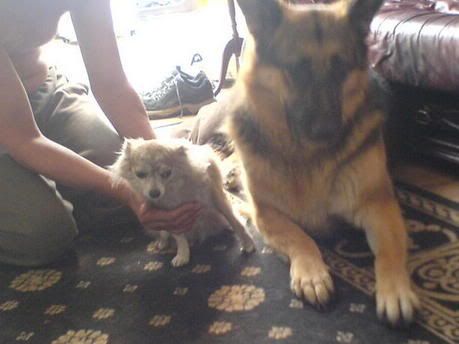 Here is Vixie in pride of place on the sofa having stolen Uncle Bens bone! She managed to drag this huge bone out of Uncle Bens paws and jump up onto a sofa!!!!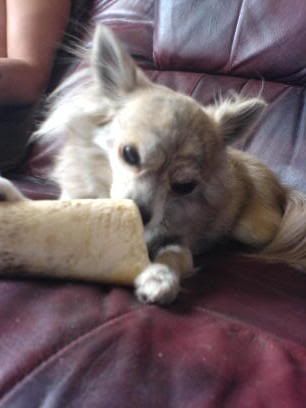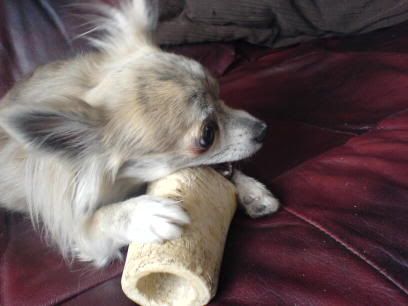 This is my favourite picture below! Uncle Benson and my Beni has taken his place on the arm of the sofa!!
Just the expression on my beni's face is priceless!!
He says 'one is not amused!'