Well we made it home safe with Pacino! He was so good for the car ride and then went to meet my hubby at work and meet his aunt Leslie at Woof Life. We then decided to bring him home to meet my crew and have a quick bath/blow dry. I have never met a better socialized chi in my life. He played with big dogs at Woof Life, kisses kids at Toyota, and did awesome with his bath. I'm kinda sad he and Damaris just left!! He's going to have such a great home with his new mommy. She picked up Fromm and Stellas to start him on and then eventually switch to The Honest Kitchen.
Enough about that, enjoy the pics!!!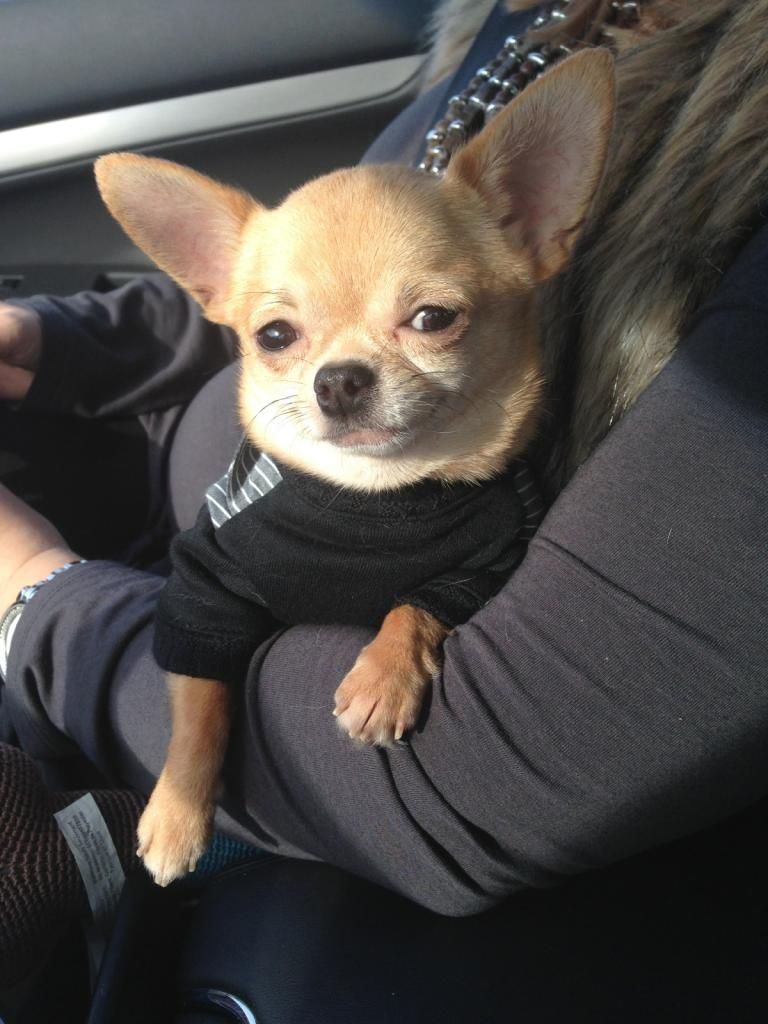 Already has a buddy belt harness!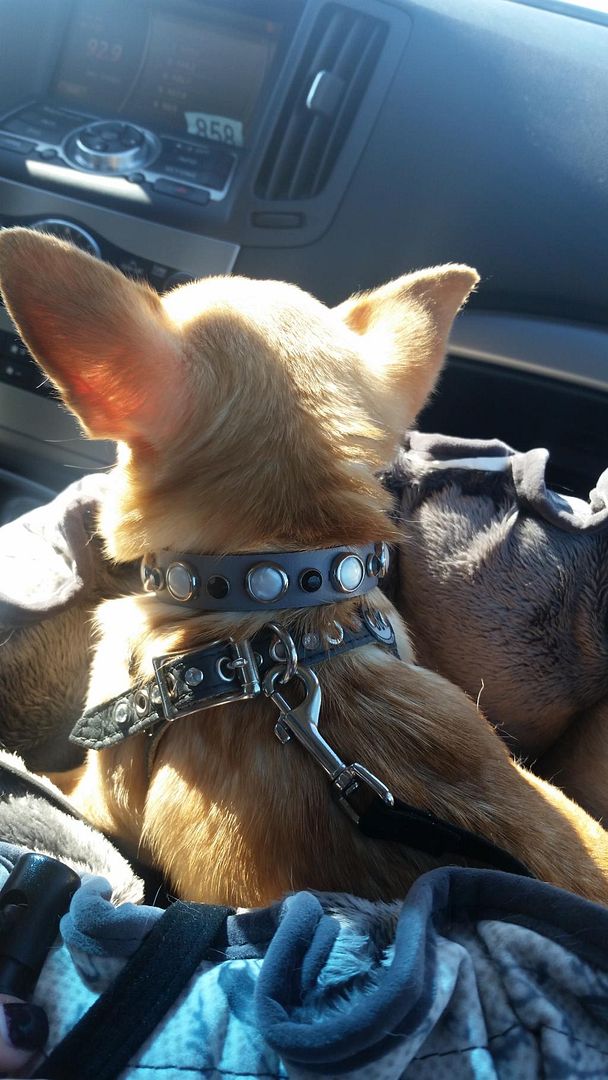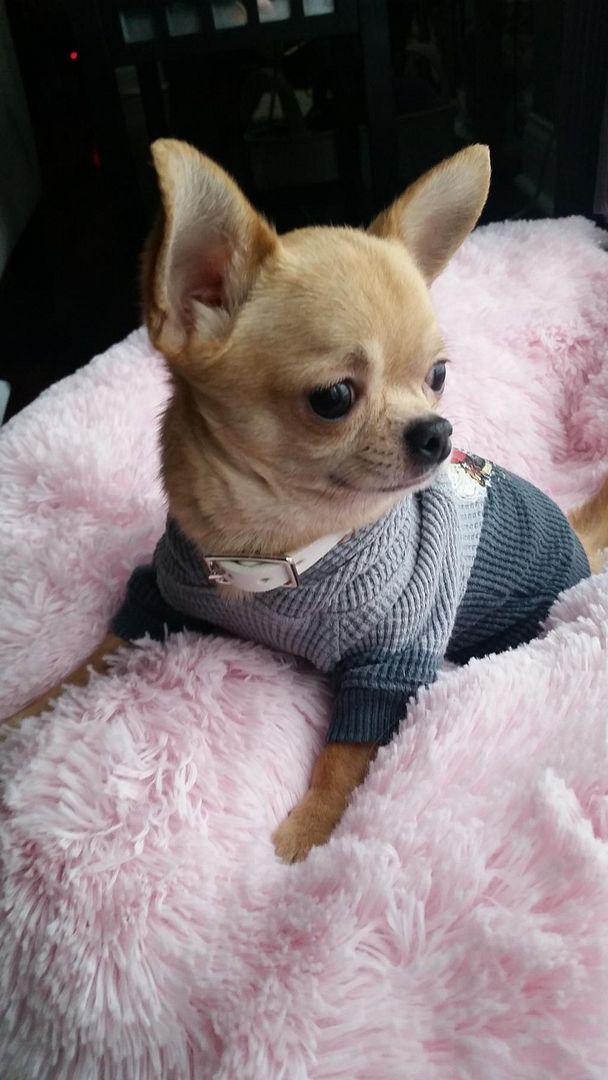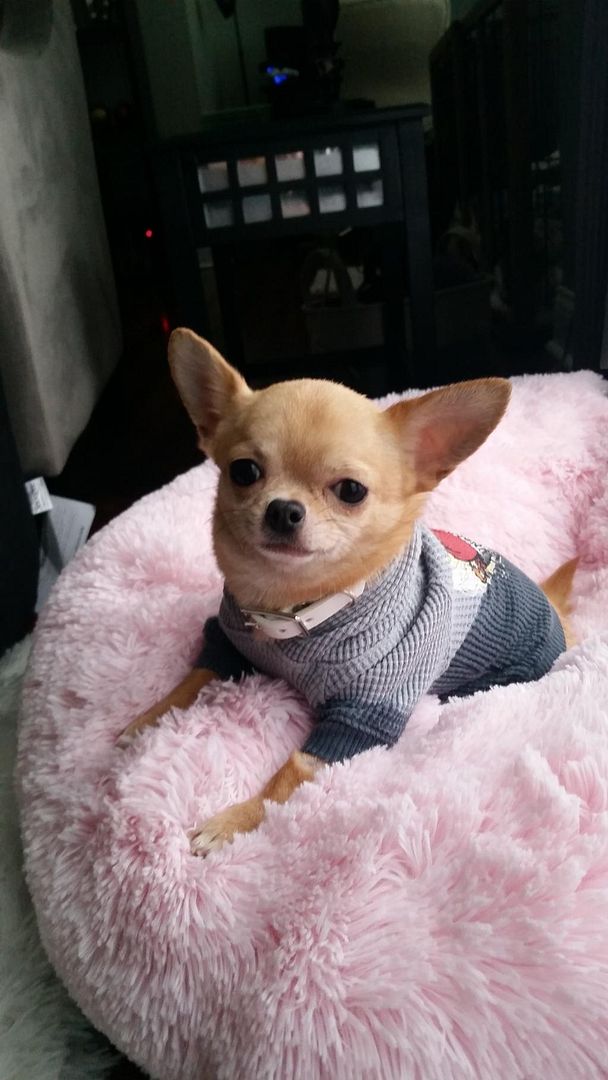 Getting so sleepy!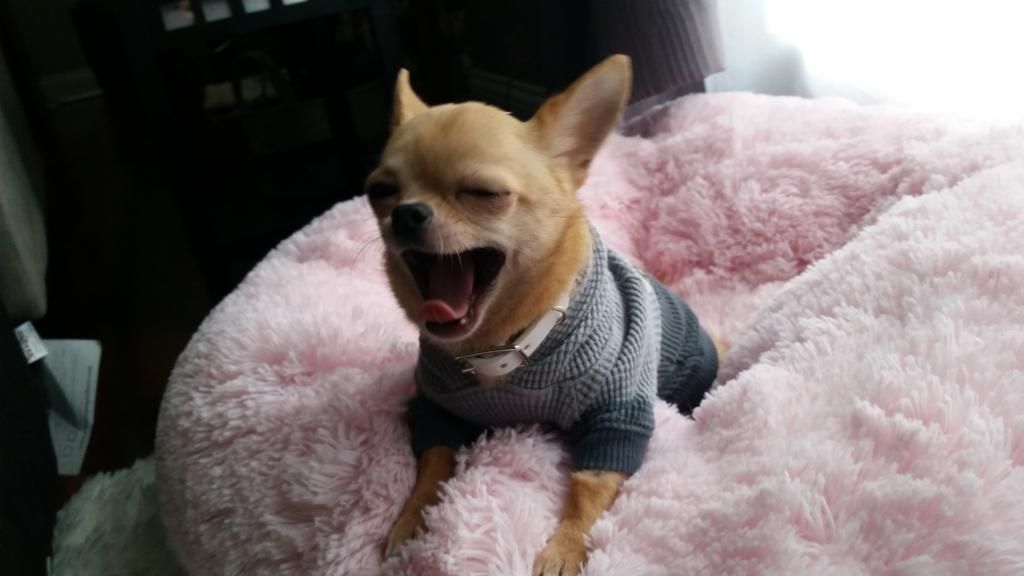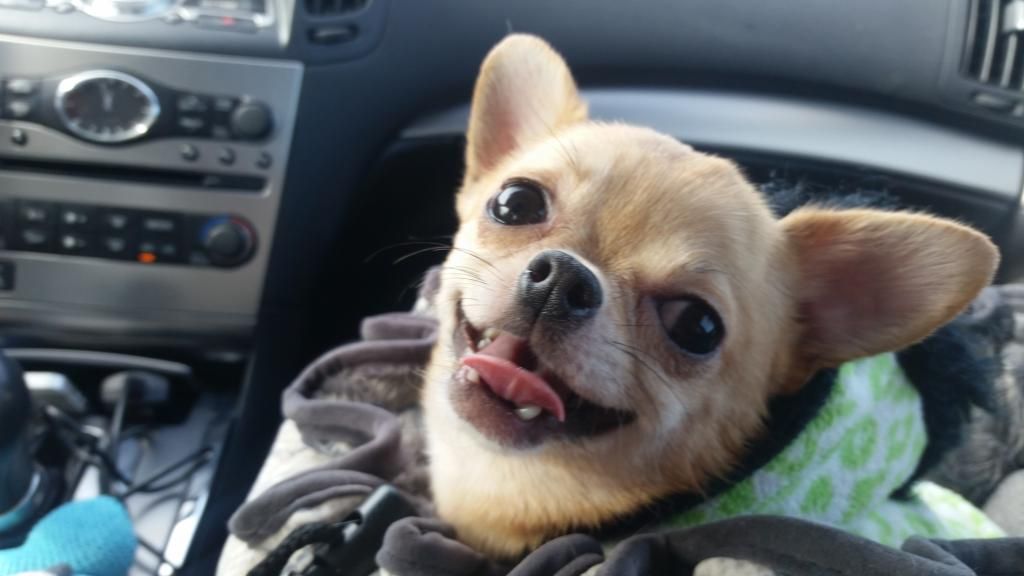 Leah has 2 gorgeous litters of puppies! They are all so sweet!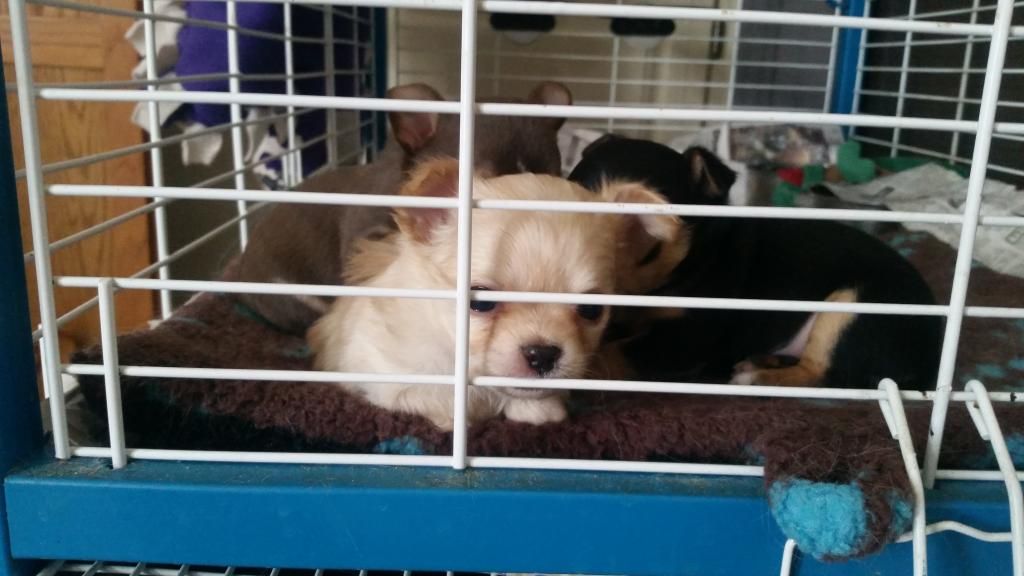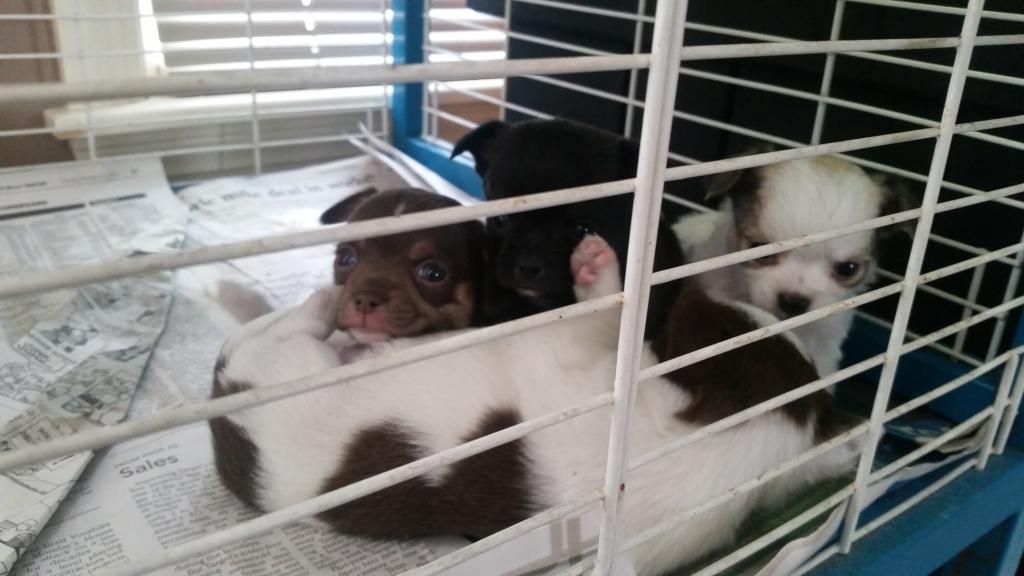 And this is Buffy, her daughter's chi! She was supposed to be 6lbs but ended up only 2.7lbs!! Pictures don't do her justice!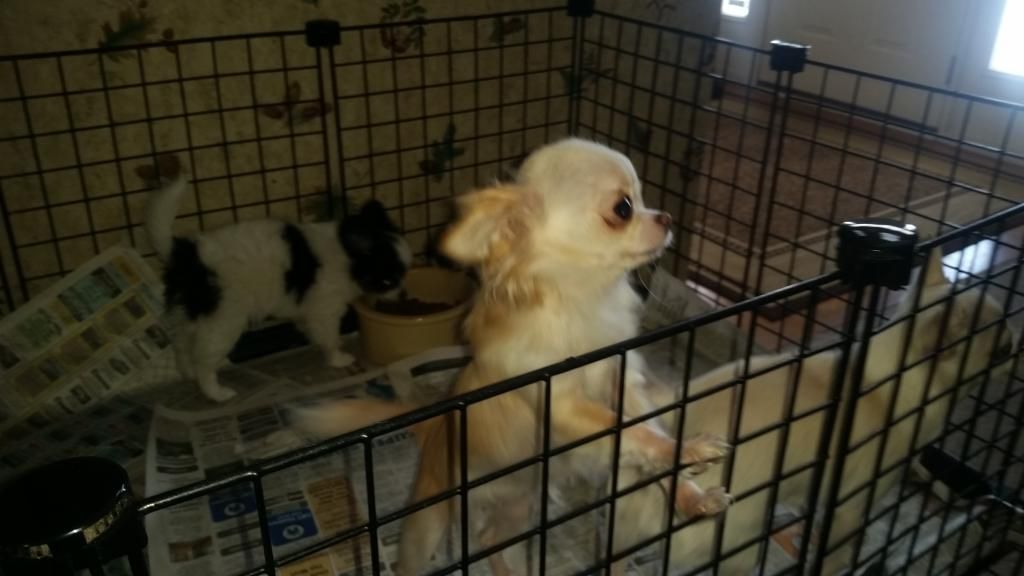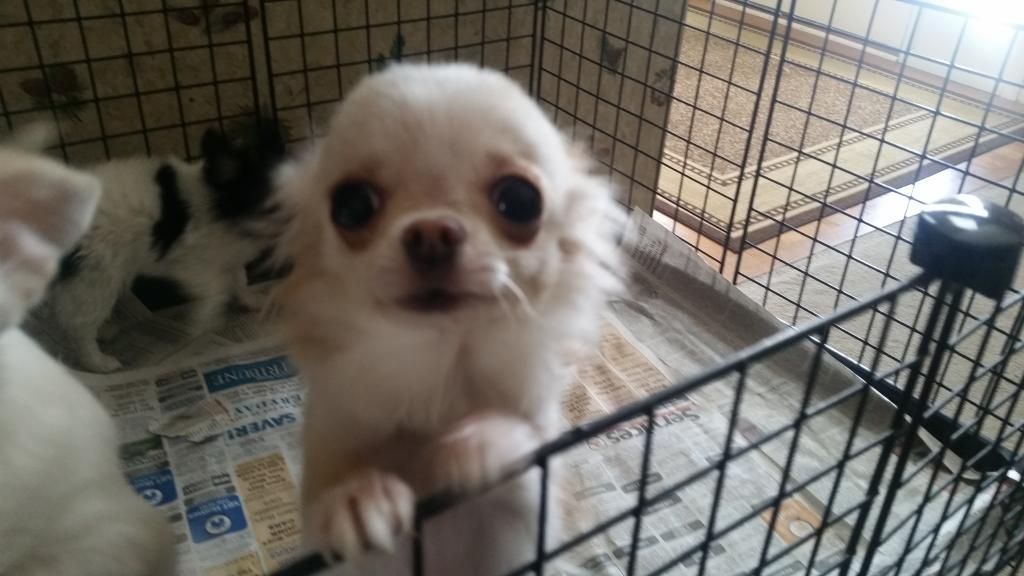 Damaris just sent me this text saying he's finally asleep!!