Discussion Starter
•
#1
•
Sweet sweet Candy, I apologize for Butter's absence. My brother is visiting, so she is stuck to him like bubble gum.
Postman knocks on our door and that could only mean one thing- there is a package!
A Valentine card to hang up in our new room!
I love this! I can already imagine LOLs coming from my mouth from Butter and Britney fighting over it
This toy is awesome! It's white/pink purse!!
Adorable little charm and a Chihuahua frame, totally melted my heart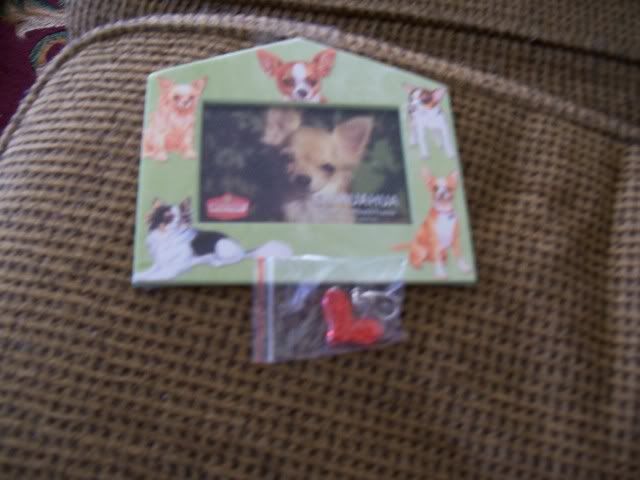 Butter's wonderful gifts from Candy
Candy, you are a sweetie for sending these great toys to Butter, she'll love them to death.
Amanda, you have the sweetest furbaby and I thank you for bringing a smile to Butter's face and mine as well!
*Hugs* to you Amanda and both of your baby girls! Thanks again!!
:love2: :love2: :love2: