Discussion Starter
•
#1
•
Play time abounds!! These two are the BEST of friends from day one! Lucy is my pit-adore! (pit/lab mix)
Here are two pics from today. I took them on the camera phone. I hope to get some better pics later!
This is a fun one! I wish it wasn't blurry...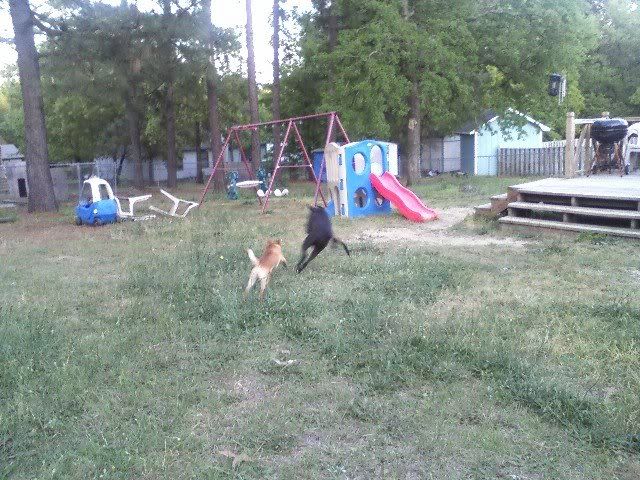 Here is another one taken during play:
Papi and Lucy will play for HOURS without end!!! They make me laugh! I'm going to take video of them soon.
Right now Liberty and Papi are playing...and that is such a hoot!!!
Papi is such a sweet pea!