Hey
I was walking my babies today and a girl came running over saying awww a powder puff iv got one of them they are amazing little dogs ...
For a few min afterwards i was thinking what?? then it dawned on me mia does kinda look like a powder puff ...
so i wanted to ask your opinion ??
I mean when i got mia i got her from a little old woman who said shes a pekinese breeder and she shows them too anyway she told me that mias mam was a papillon who was 14 years old and she had gotten frisky with her daughters male bichon frise and didnt even know she was pregnant until one day she spotted a lil black newborn in bed with her...mia was the only pup..
Now shes got the papillion colours and butterfly ears...but i dont think shes anything like a bichon.....now iv been looking up powder puffs and mia when shes wet is identical to hairless Chinese crested ...
anyway just looking for your opinion
i mean i dont see why the woman would lie about what she is she just wanted her to go to a good home and i got a good vetting of her before she said i could have mia lol...
heres a pic of mia
wish i had a wet pic to show ya tho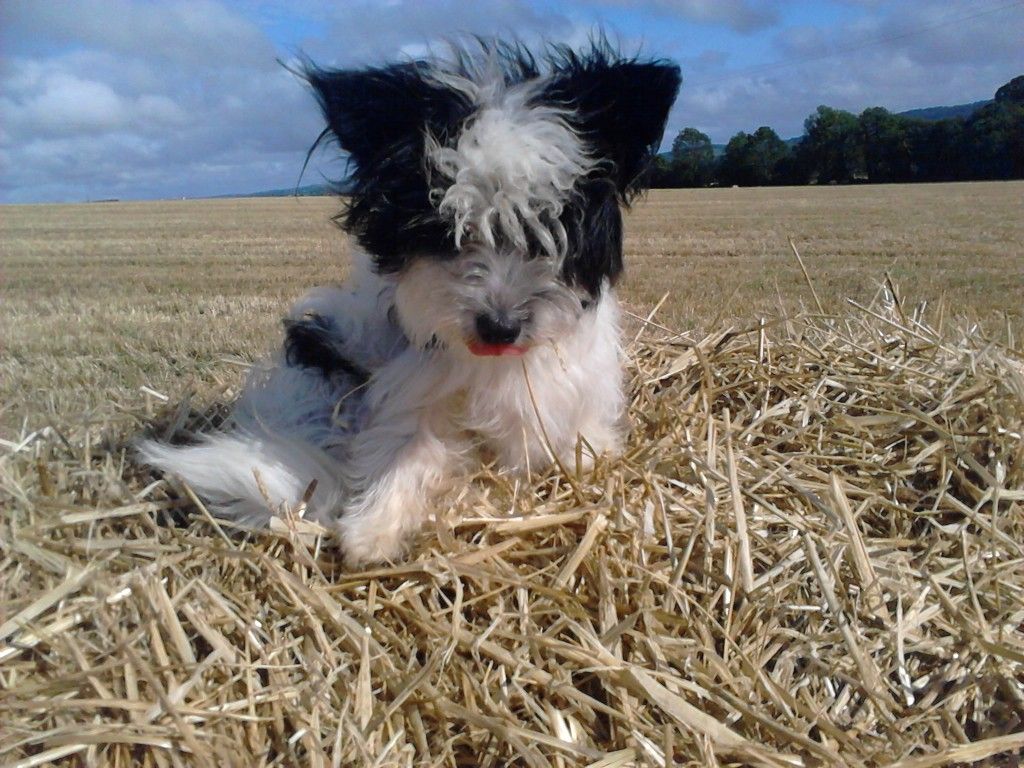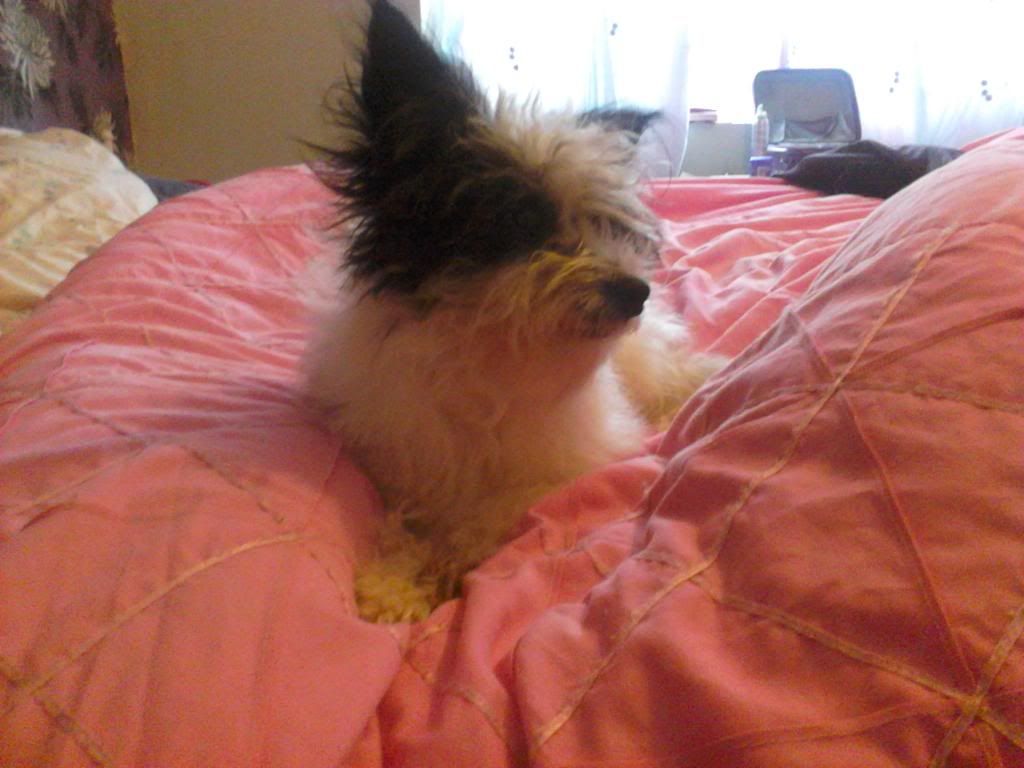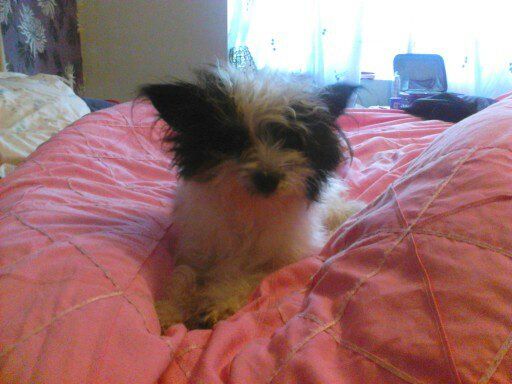 HAHA SUNBATHING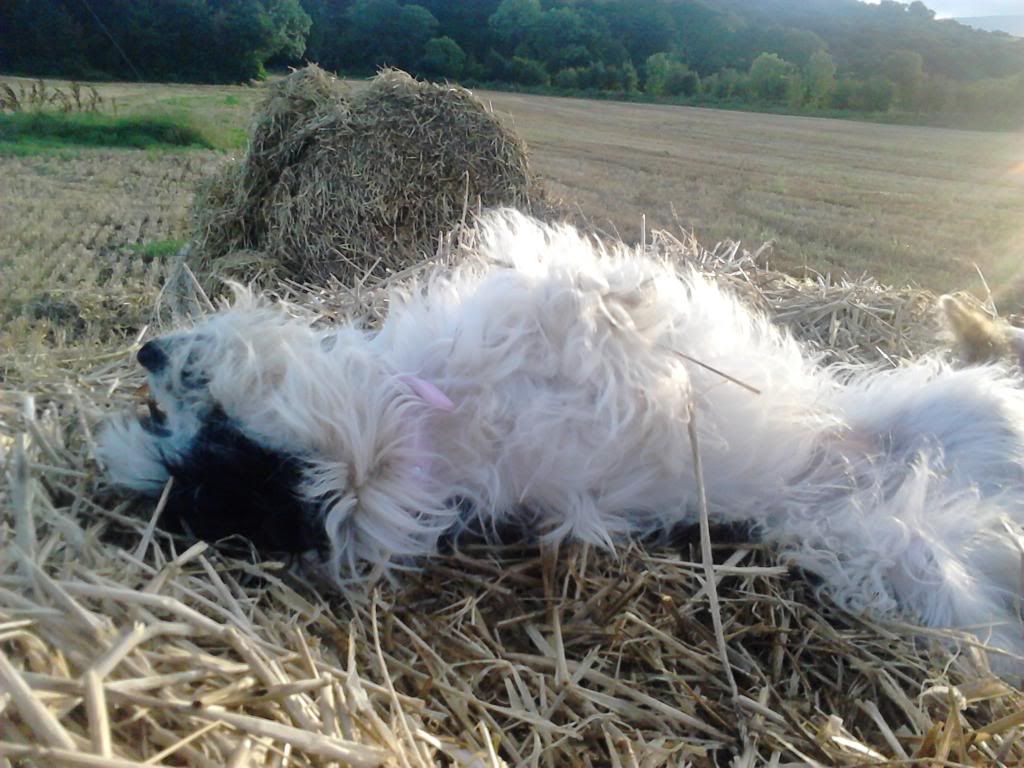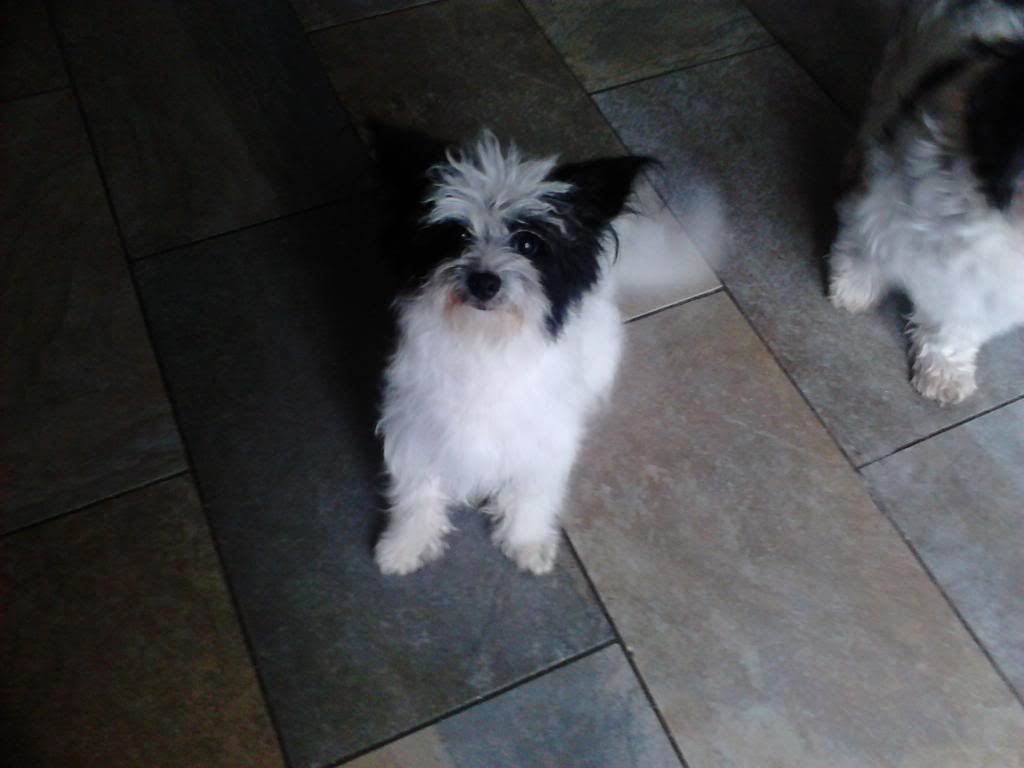 Mia Clio and my lil bro lol
HAHA Mia doesnt have two tails clio is hiding behind her lol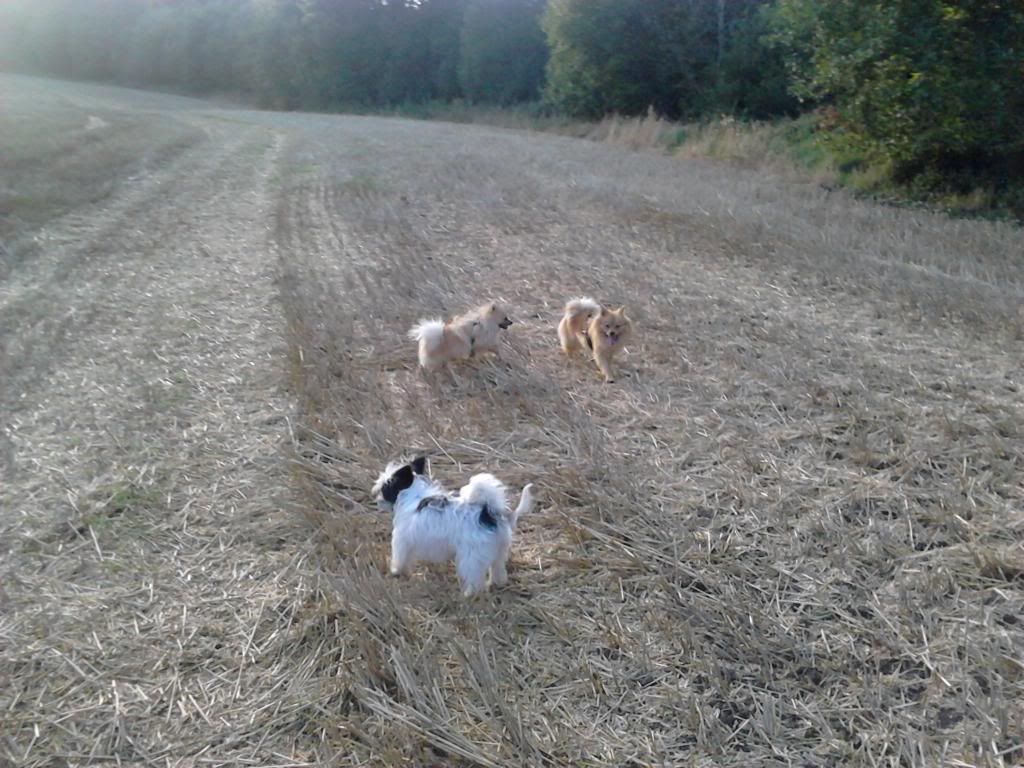 thank you hope pics are ok xxxxx