Discussion Starter
·
#1
·
Here are just a couple pictures of Roxy's new harness from Park Avenue Dogs! I love it! I want to order another one and another one and another one! It fits her really well and she doesn't seem to mind it at all! It has snap closures, and I paid the extra few dollars for the Elite Adjustable (totally worth it! Thanks to Hope & Ruby's mom for her tips! Much appreciated, and totally right!
) I love this pattern too! It has brown swirls, which match her coat perfectly! Then, it has the cute little pink flowers to add to her girly-ness!
This ones blurry, but it would have been cute! :roll: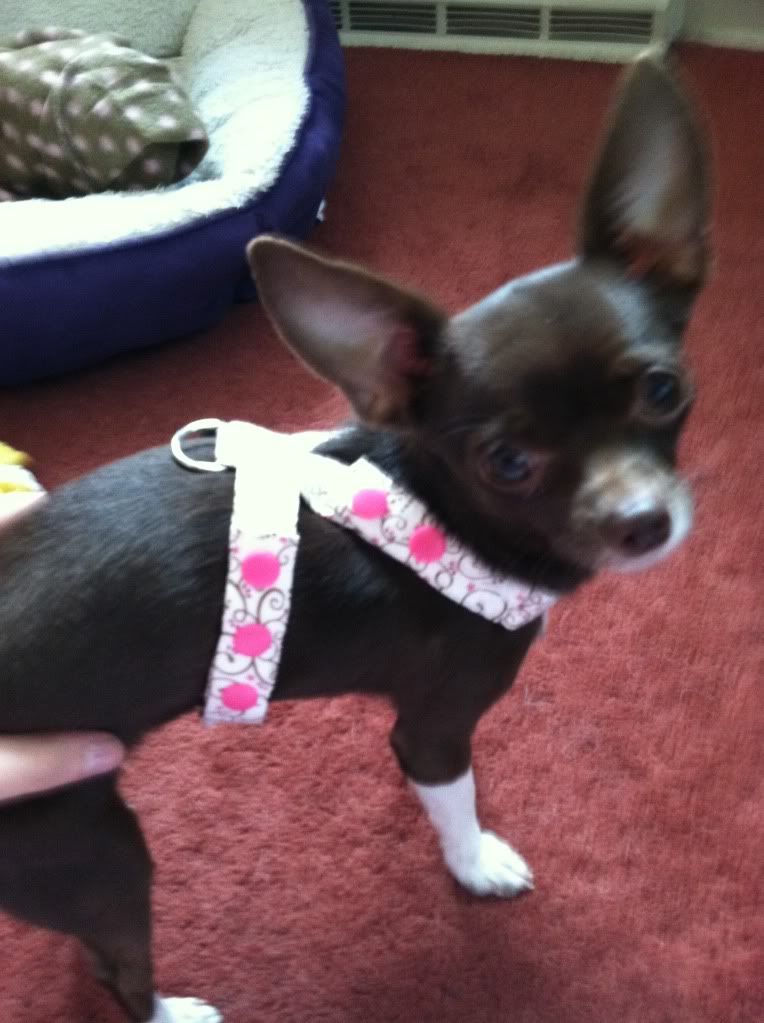 I love this one! She's such a little poser sometimes! I just love her! :love1:
I just threw this one in to show off her new bowls! I found them at Ross Dress For Less (I don't know if anyone else has this around them or if it's just a Pittsburgh thing) but they were only $3 each. I think they're super cute for being so cheap and they're heavy and ceramic! I wanted new ones because she's been dragging around her other ones and dumping her water all over the floor multiple times a day! LOL. I want to get NICE ones sometimes in the near future, so if anyone has any places to shop for those, let me know!