Discussion Starter
•
#1
•
New harnesses yay! I really love these PA harnesses, they are SO gorgeous! Roo looks just darling in them. I picked up 3 for Roo and 1 for Pip. Sorry these pics really do not show them off very well as Roo is in her crate (recovering from LP surgery which is also why her back and legs are shaved) for most of them, but to give an idea here's some quick pics.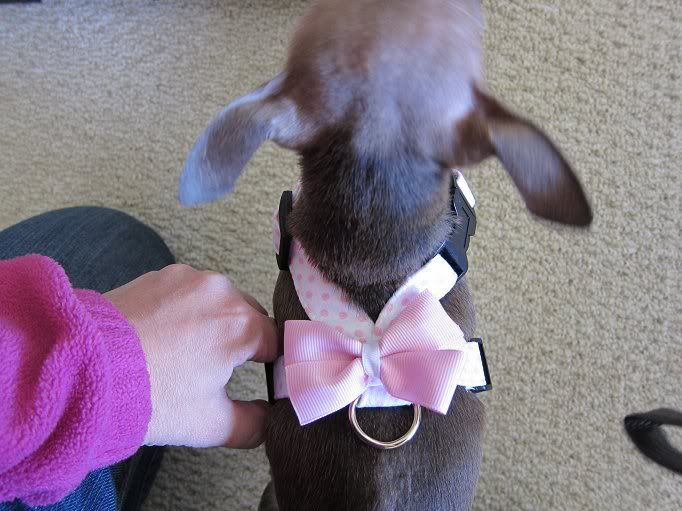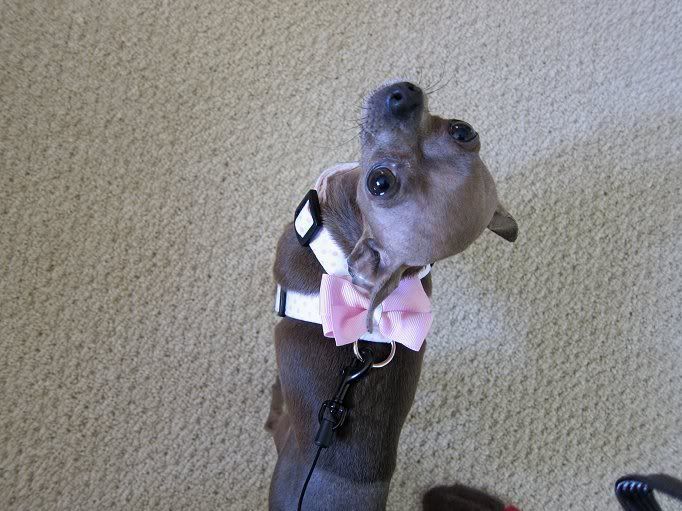 I really love this one..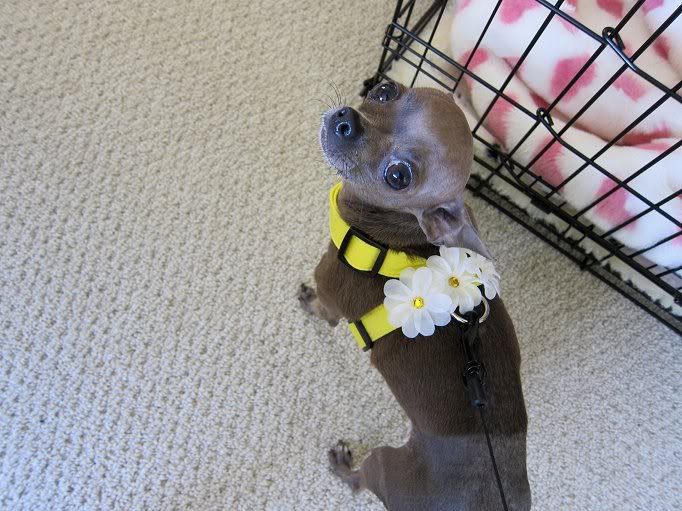 She's about to fall asleep here, aw.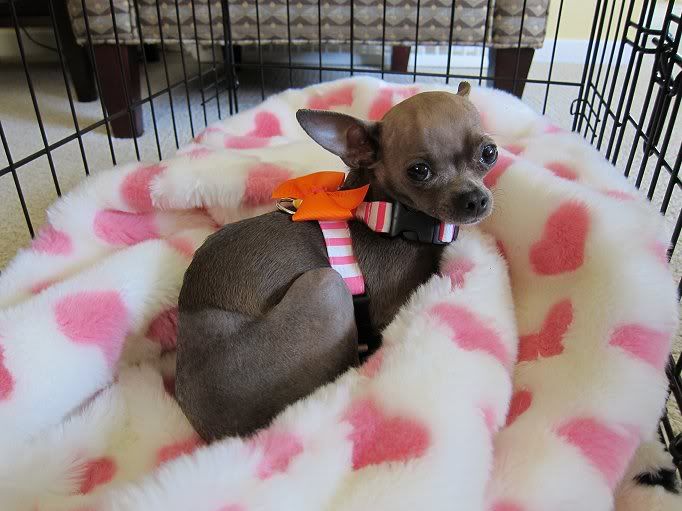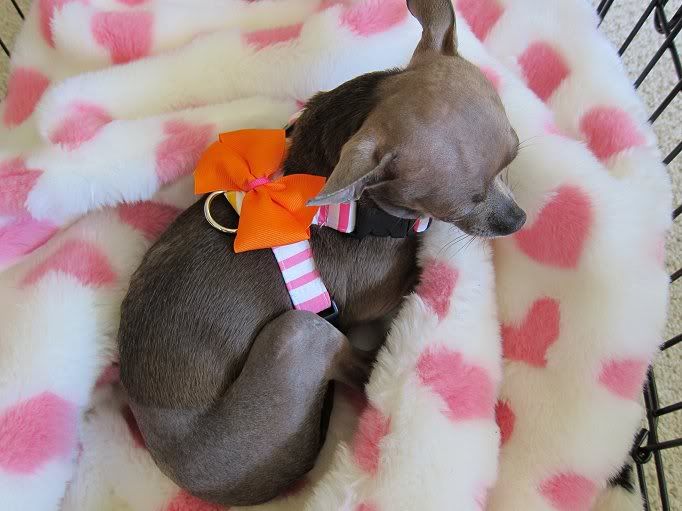 Quick one of Pip's harness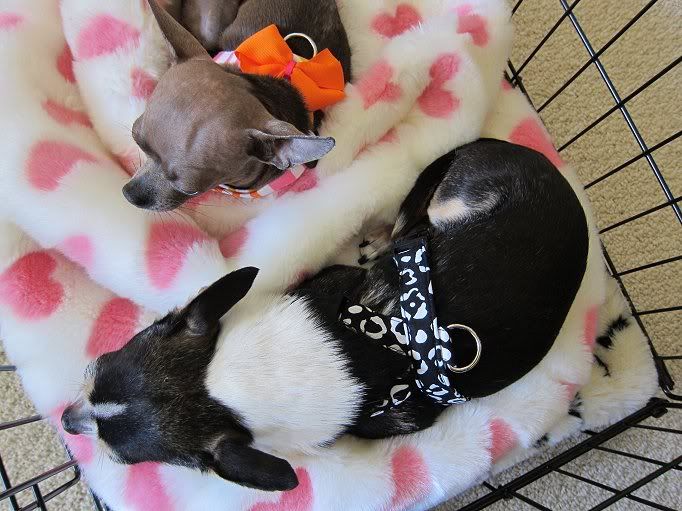 And there you have it. I'm so happy with them, yay.