Discussion Starter
•
#1
•
Picked the little guy up on Wednesday. I guess I shouldn't say little, he weighed in at 1lb 14oz. at his 8 week check up at the vet. He is sooo fat!!
Anyway here's a pic of him sitting on my lap. One of the few that we could get of him sitting still.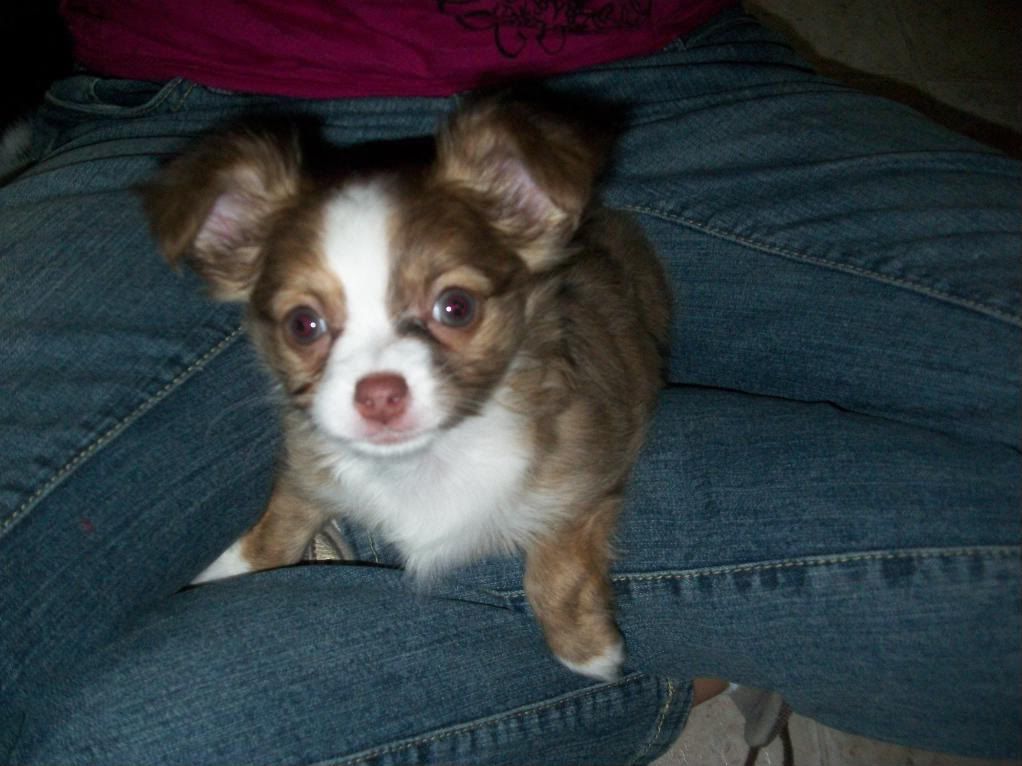 And then here's one of him in "jail".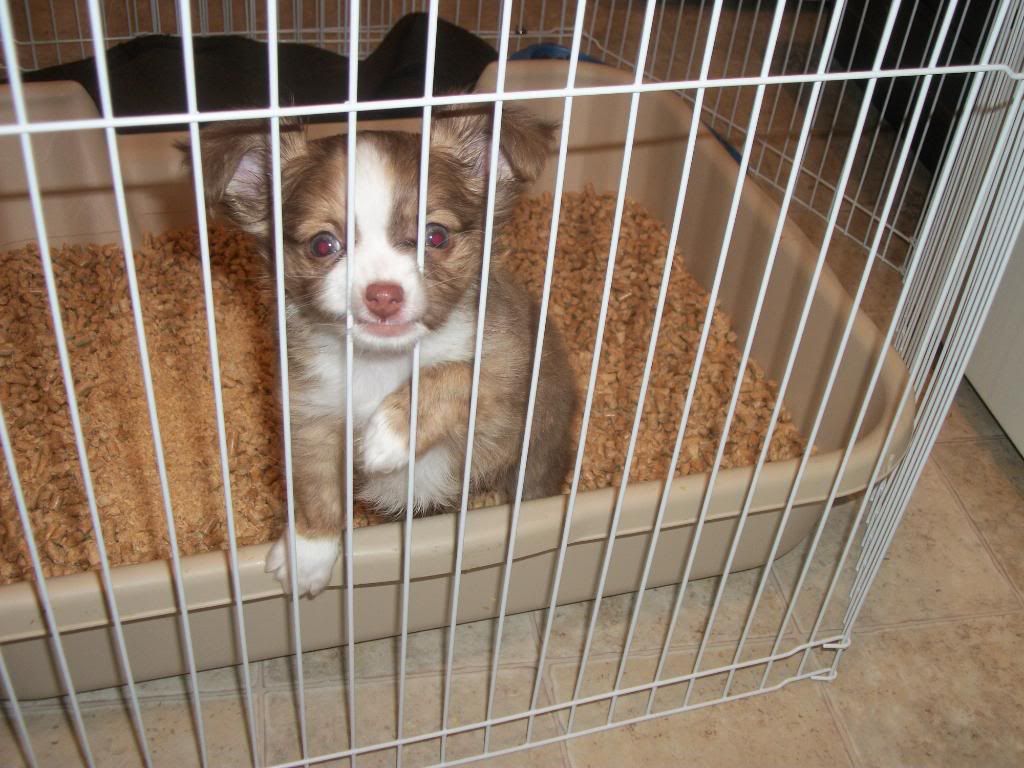 He's doing great though. Slept through the night that first night. Had caught on to the litterbox by day two. Loves playing with my 20lb beagle. I've caught him trying to nurse on her a couple of times. That was pretty funny.
Poppy loves playing with him but Polly avoids him at this point.