Discussion Starter
·
#1
·
Multiple times, people have referred to Brewster as a "chi mix," or asked us what he is bred with. My boyfriend and I are both dumbfounded by this, because we aren't sure what they think he could be a mix of, other than chi.. He looks totally purebred to us, except his coloring is pretty unique (cream with tan markings that resemble a baby deer.) He also has splotchy pink and brown skin that can be seen on his tummy/underside and legs.
For all we know, he COULD be a mix, but I just don't see it. He seems to look purebred and his weight is roundabout 5.5-6lbs.
Anyone else experience this?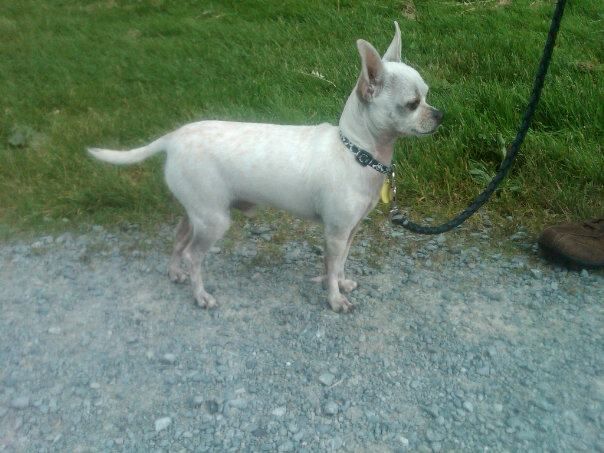 (Picture is from the day we first met him at the shelter)