Pepe is such a characture. He makes me laugh. He keeps giving Chumley a hard time, I can't wait till he gets neutered. lol I think there is more wrong with his leg than the LP, he can't sit and when I pick him up, his hip pops. I need to get an xray done I think.
He can walk, jump up and lie down, but when he tries to sit, its awkward and his butt is off the ground. I keep trying to get a picture of it but as soon as I move to get the camera, he jumps up. He's gained 5 oz, still needs a little more weight. I looked all over for a harness small enough for him, all the cute ones I liked were for girls. Finally, as I was giving up and ready to leave, I found this one under a bunch of coats and stuff.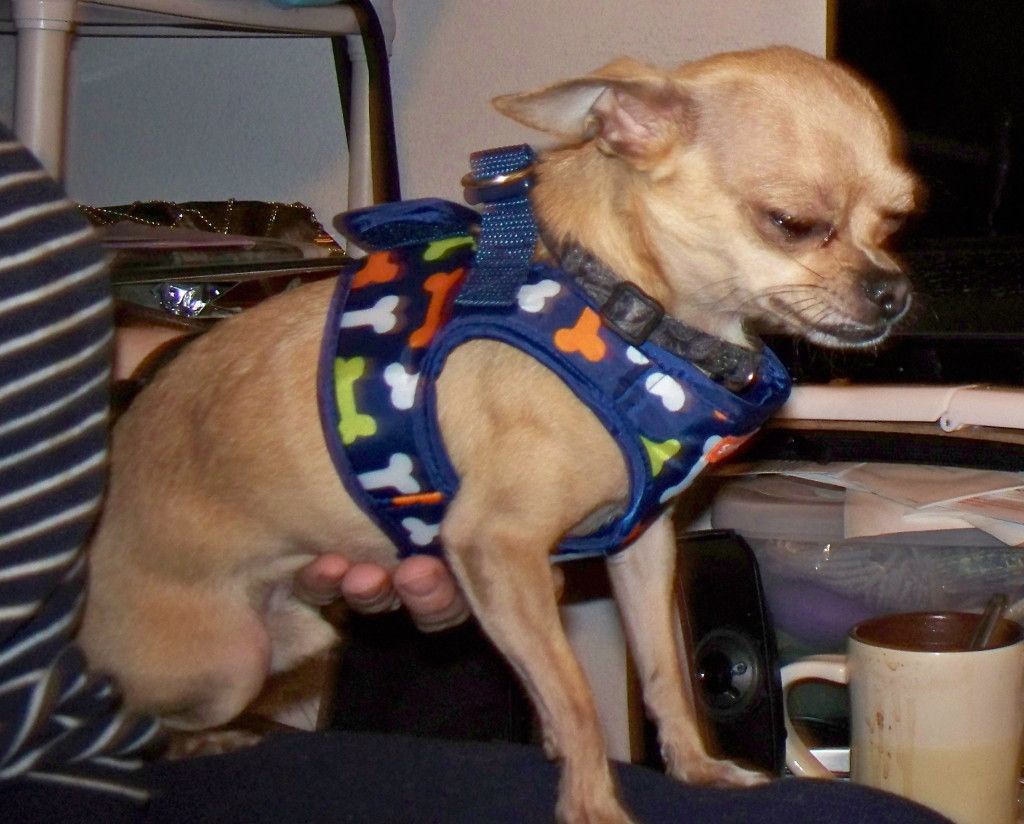 So sleepy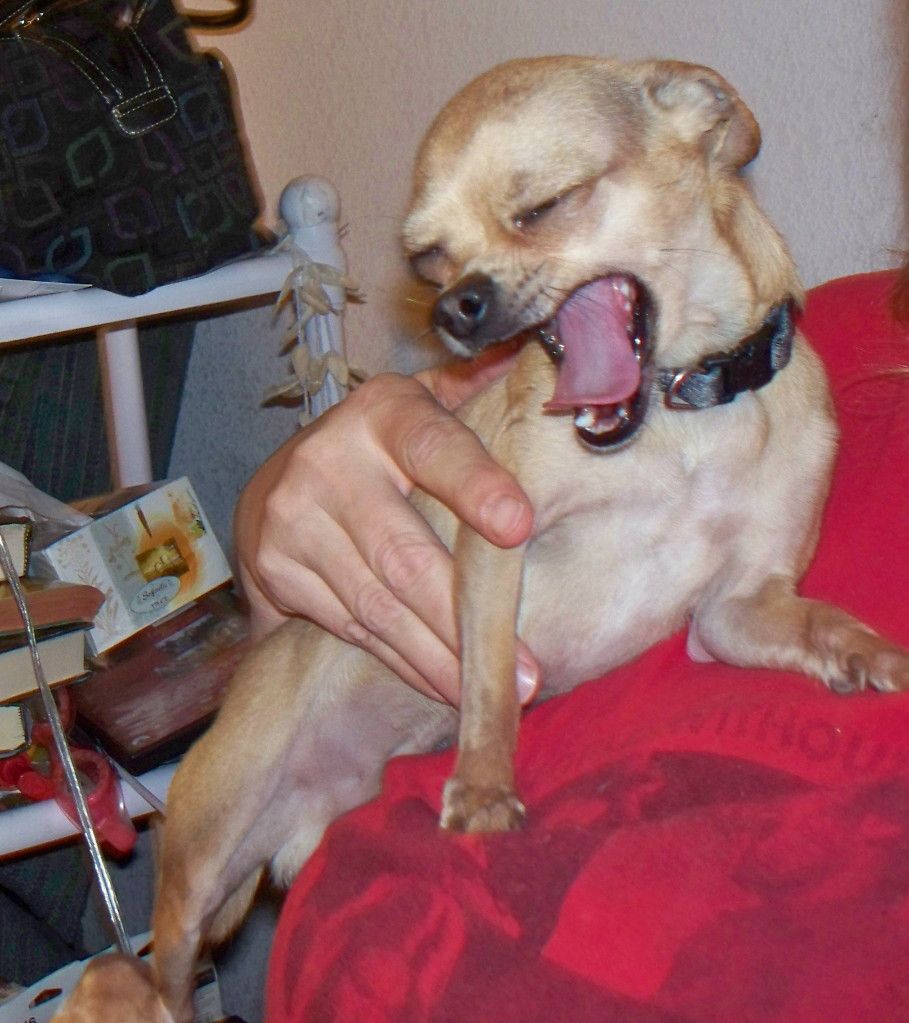 Can't keep my eyes open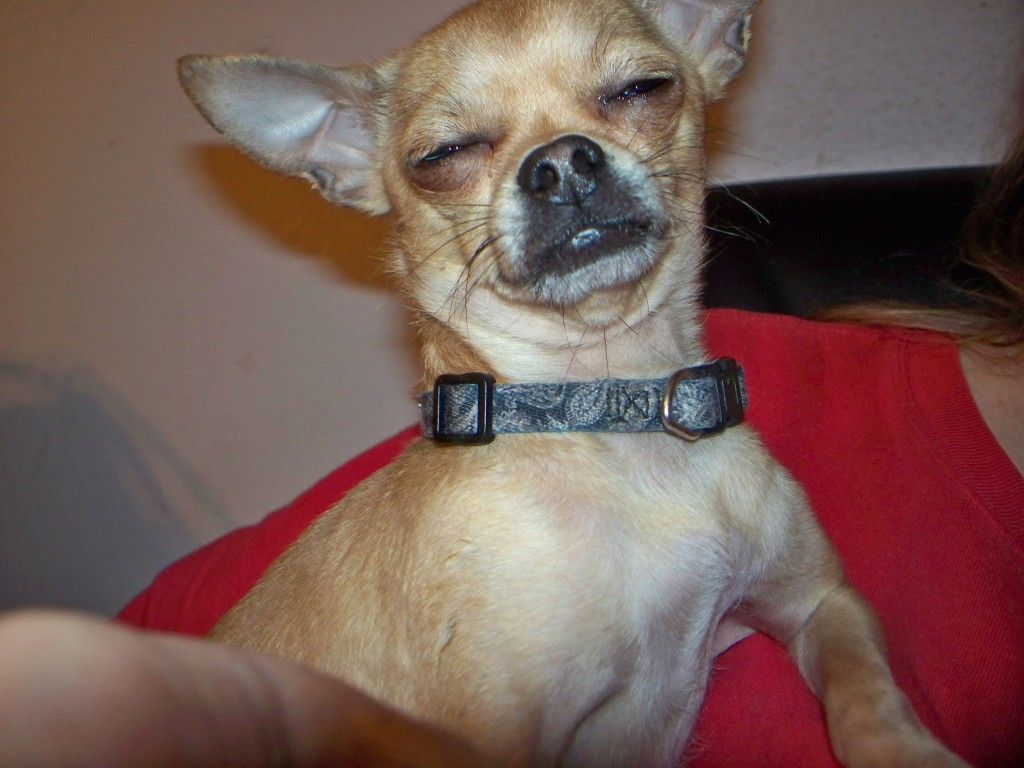 And he's out. This is where he is all day long, sleeping on my hip.
nom nom nom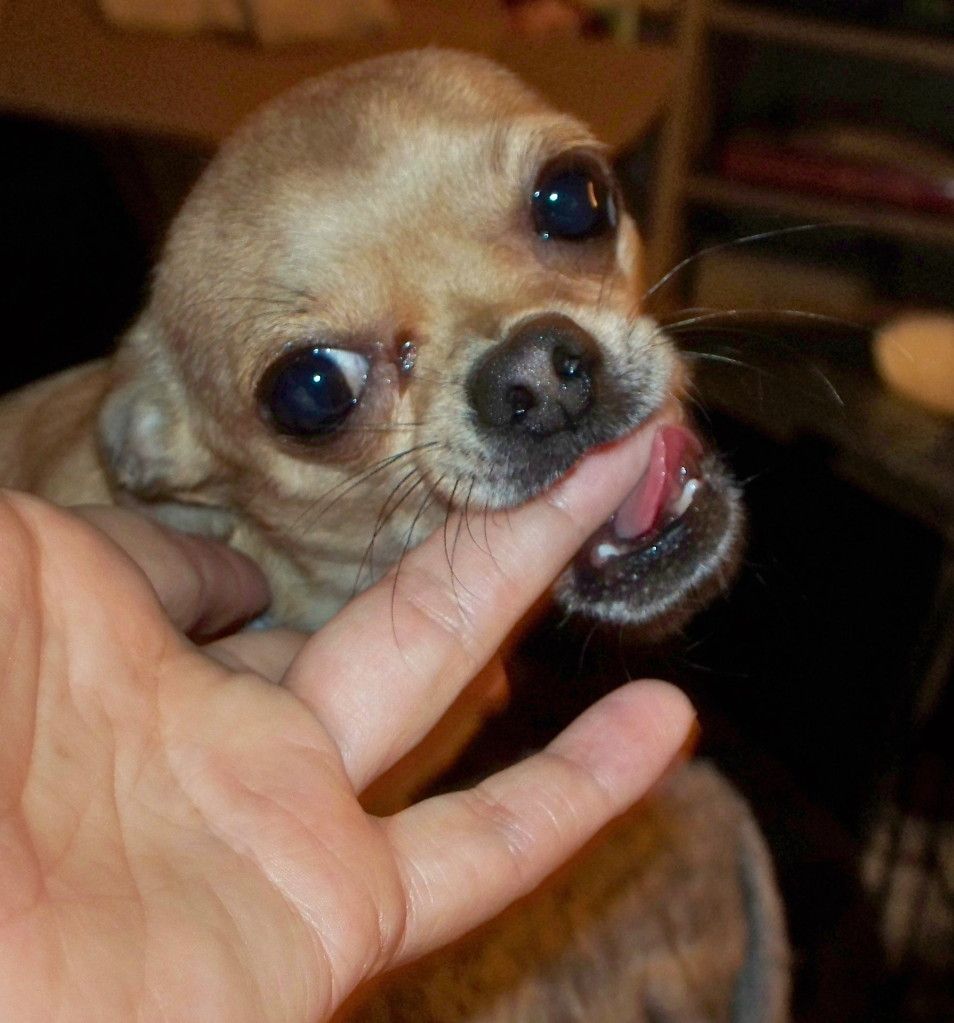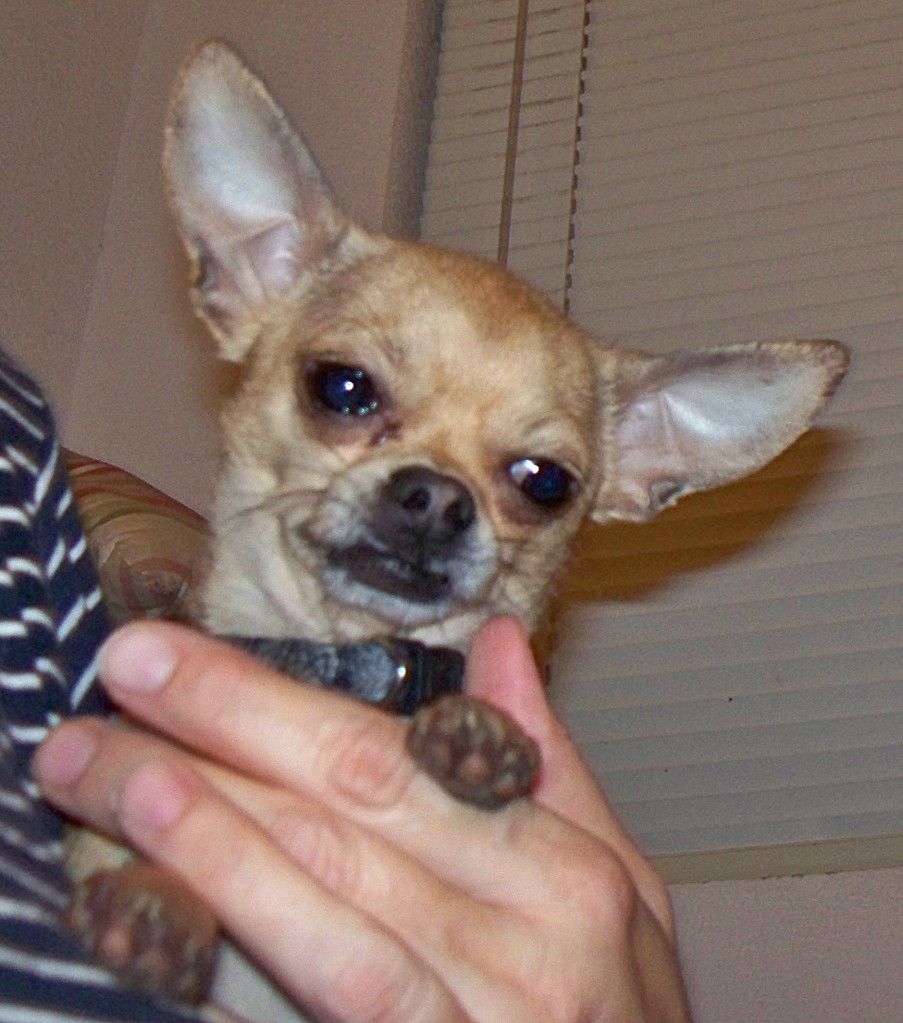 Love this expression