Discussion Starter
•
#1
•
Here is Pepito's new partner, sweet little Suzie... She is now 16 weeks old...
and weighs a whopping 1lb. Pepito is easily double her size. She has the most perfect apple head with strong deer standing ears.. and don't let her little size full you, she is a terrorizer that can just crush a bone and biscuits. She often bullys pepito around despite the size mis-match.
She has the most adorable bark and growl, no mistaking that she is a little lady with a champion pedigree.... sweet little suzie, the micro pocket Chi..
I love her so much...... I was so devastated when Tito died... I didn't really want another, but I am glad my hubby gave me Suzie, the best Christmas present I have ever gotten..
and now here she is next to Pepito: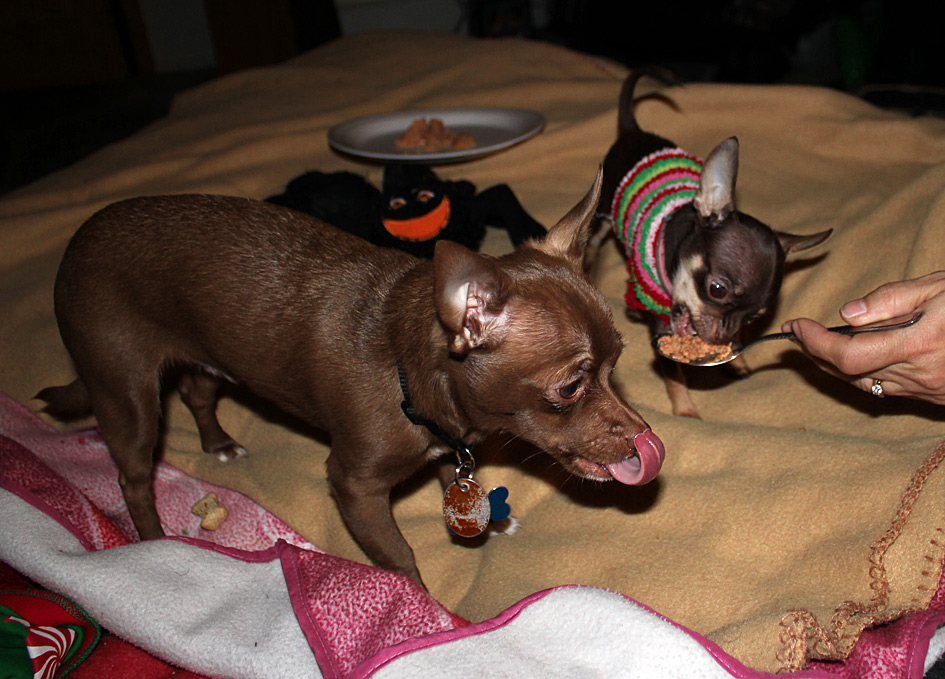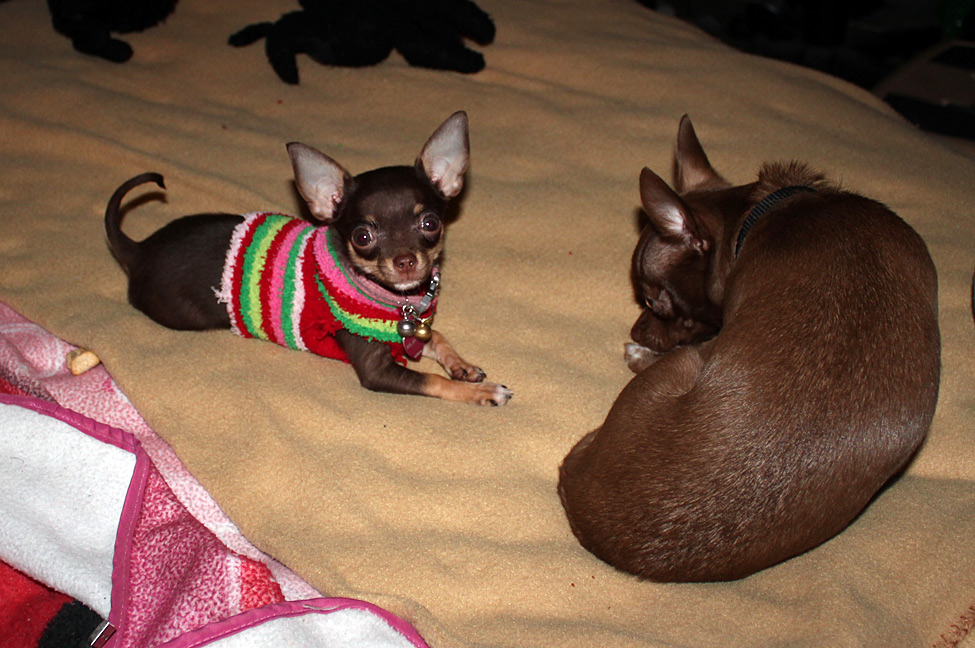 These two kids are a handful, both being puppies and teething, they are terrorizers that go at it non stop....They keep me busy, and I love them so much.....my babies..