Discussion Starter
•
#1
•
THANK YOU SO MUCH ELAINE!!! WOW Peppi got totally spoiled with all the lovely gifts :hello1:
The postman came around 6.00 pm this evening, we never get post so late, but since we are snowed in ATM, it came as a real surprise, so very unexpected!!
So there are the pictures:
Hmmm what is that??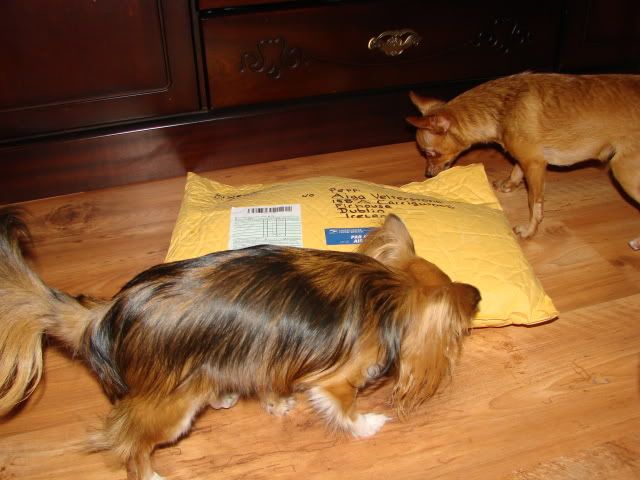 "IT'S MINEZ!!! Don't you seez my namez written on its??"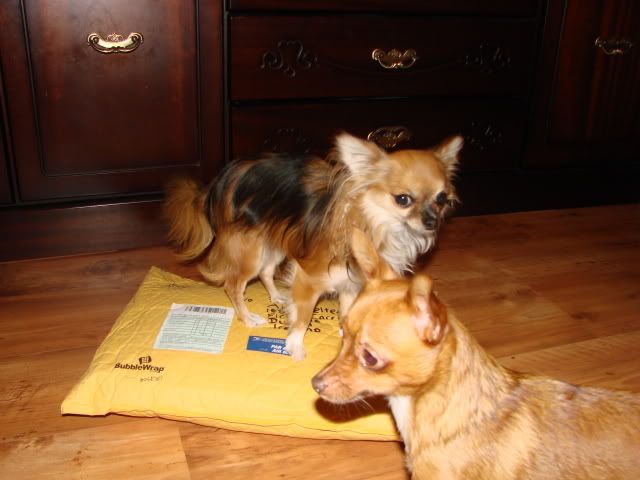 "Let'z have a looki what'z inside"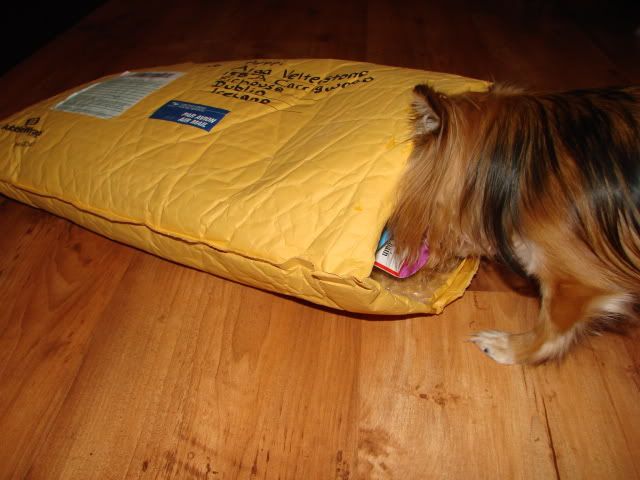 "I gotz something"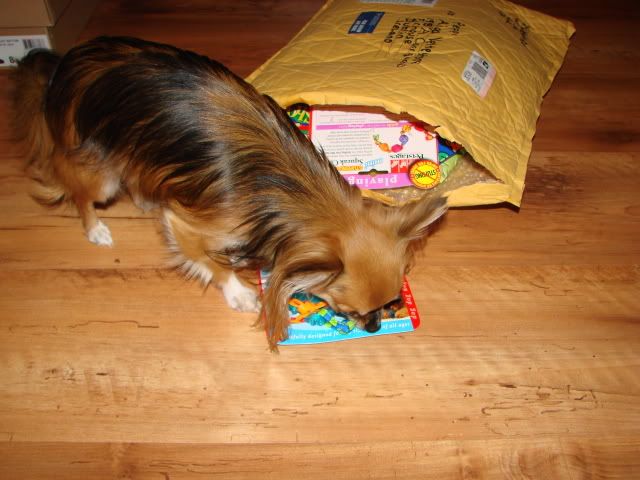 "Look it's mini orka bone yay!!"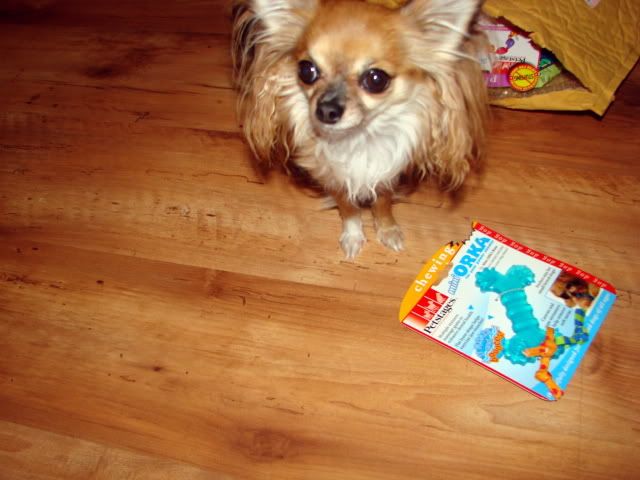 "Don'tz you dare come nearz my giftzzz!"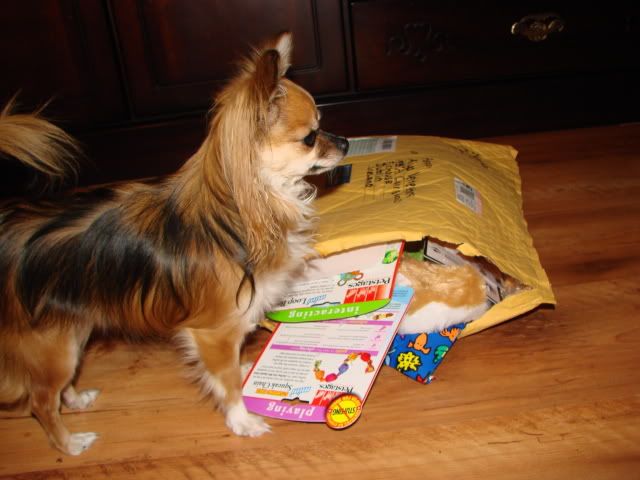 "Oh looki there are more gifts for mez"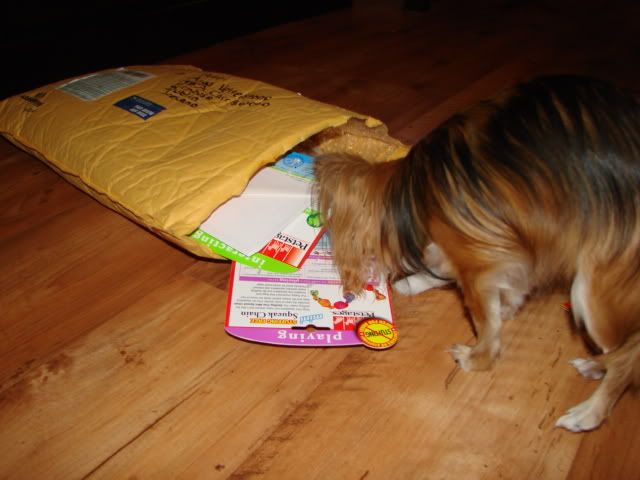 This time she got out the Skinneez toy and as soon as she got it out she just grabbed it and ran away!!! She loved it! Love from the first sight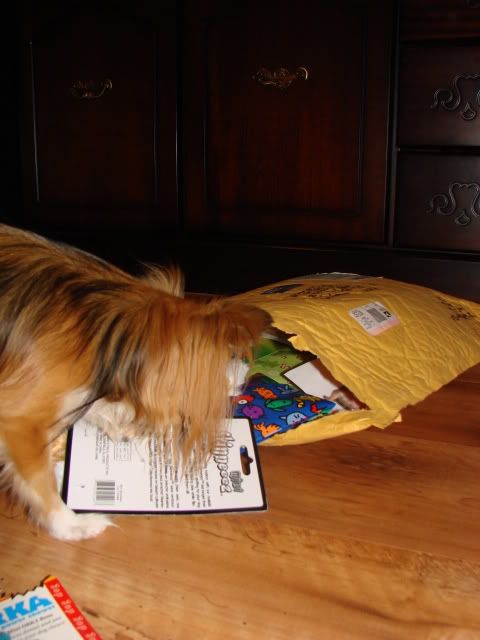 I couldn't even catch a photo of her anymore, she kept running a round and playing with it!!!