It's extremely rare to get a face pic of Briscoe. As soon as he see's the camera, or hears the lens, he looks away.
Briscoes first chew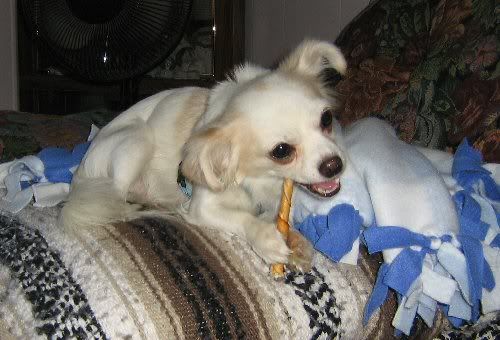 Bu shares his bed with Briscoe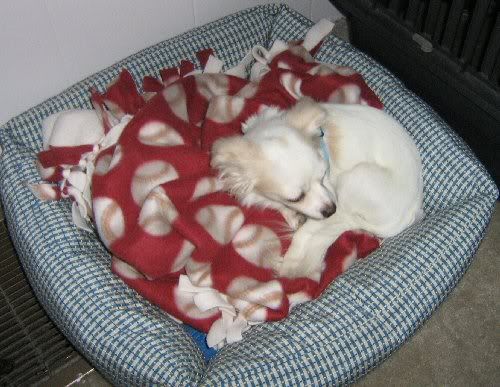 And vice versa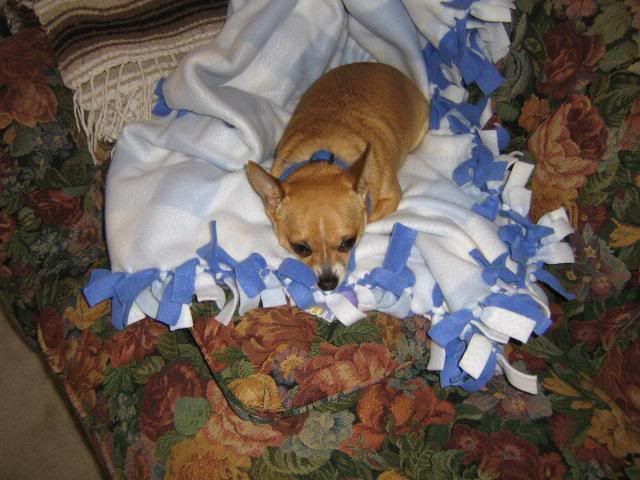 The first time he played with a toy, he's still a little wet from his bath.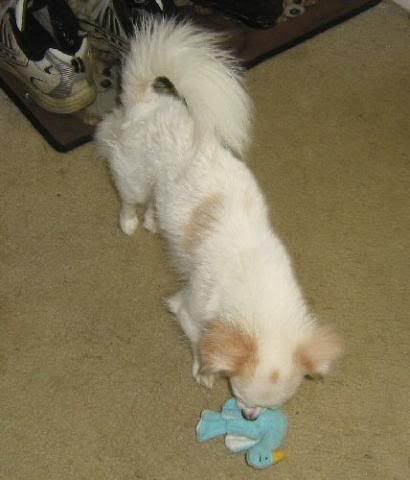 He loves his treat, doesn't want to miss even a tiny crumb
Don't even think about it Ernie
Bu and his fave toy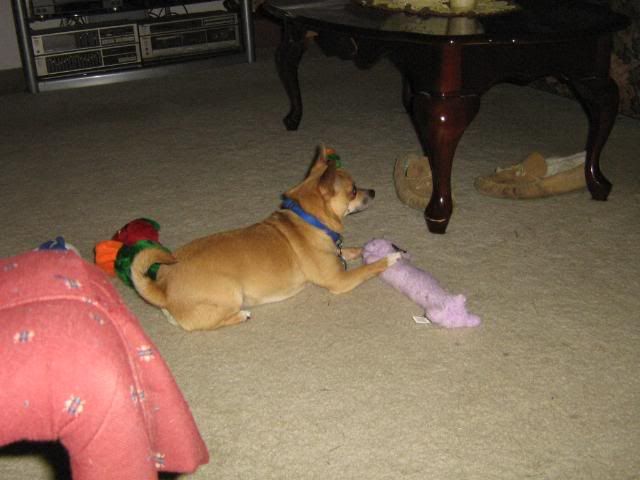 Breaking in his new fave toy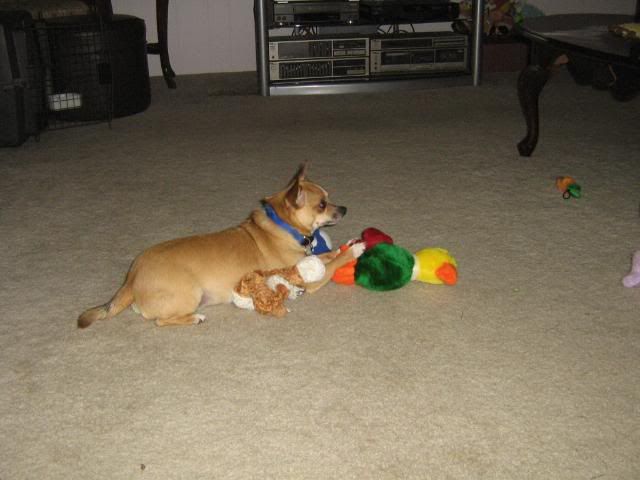 Prince Ernie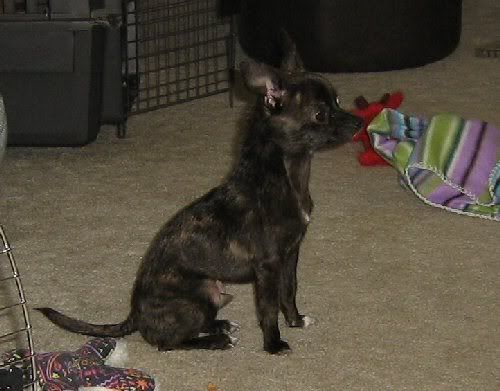 Yum, mom's soup is good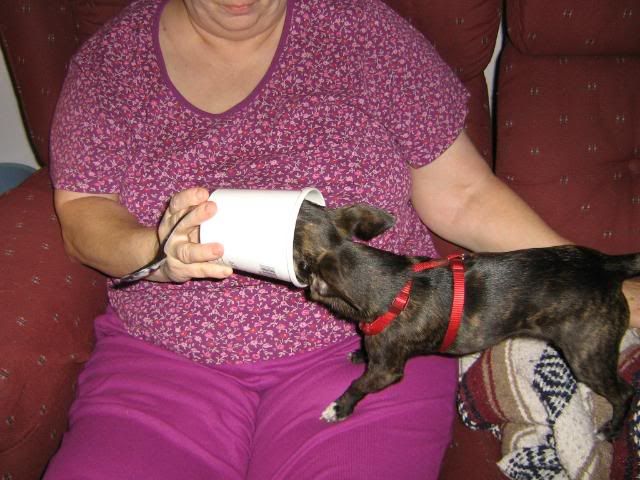 Gimme, gimme, gimme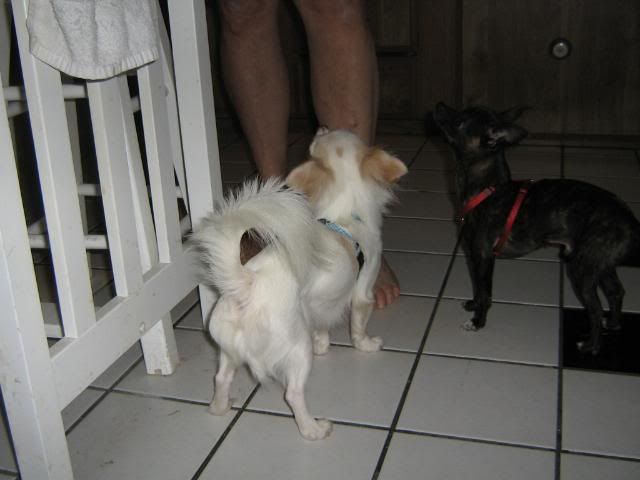 Group on mom's lap