Cleared out my camera. Didn't realize I had so many funny pics of the dogs!
This is Tango's plaintive look. He does NOT like that sweater (the high neck bugs him!
Playing with a new toy. Notice Jazz is standing straight up on her hind legs, trying to get to it! She's all ninja lol!
Tango is determined to get it away from me!
But Jazz prevails!
And she''s looking down at Tango as if to say Ha ha, I win! Or maybe, don't you DARE try and get it from me!
I think this one is cute, both of them in profile.
Tango all cozy in his snuggle pocket.
Jazz likes to be cozy too.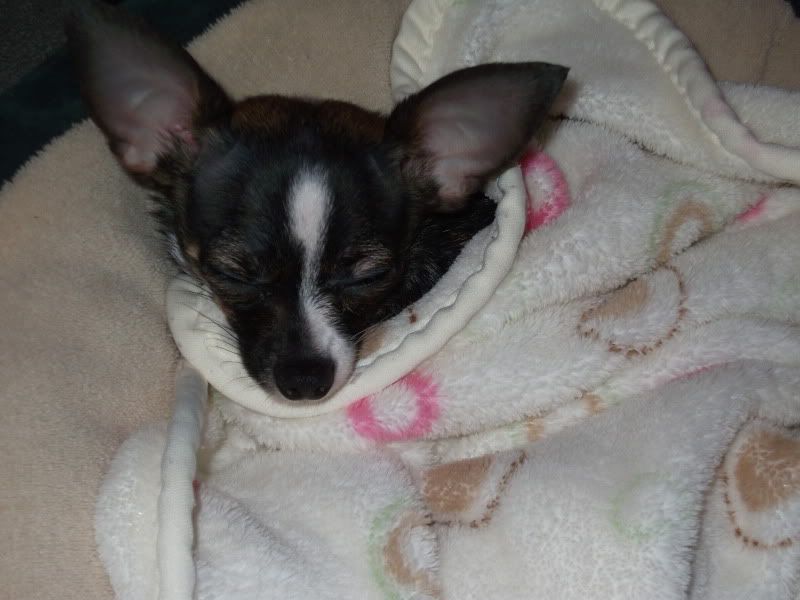 Sleepy chis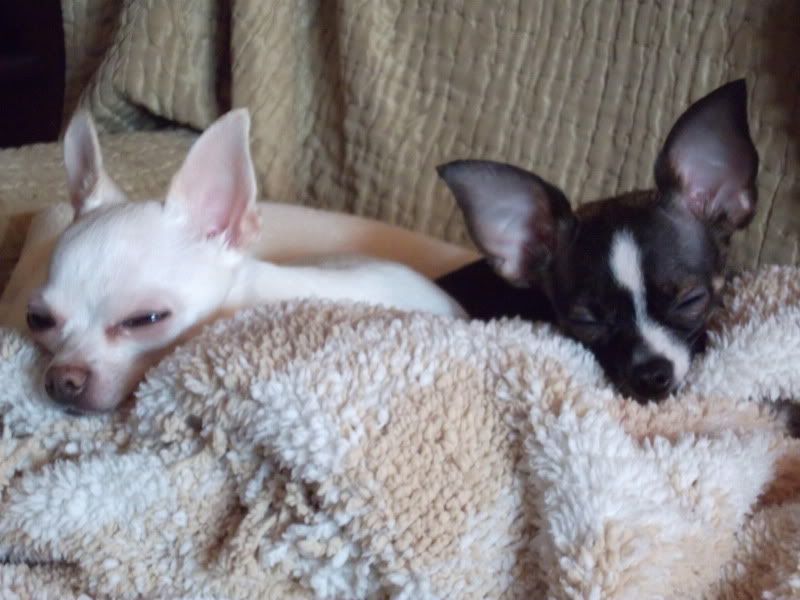 Peekaboo!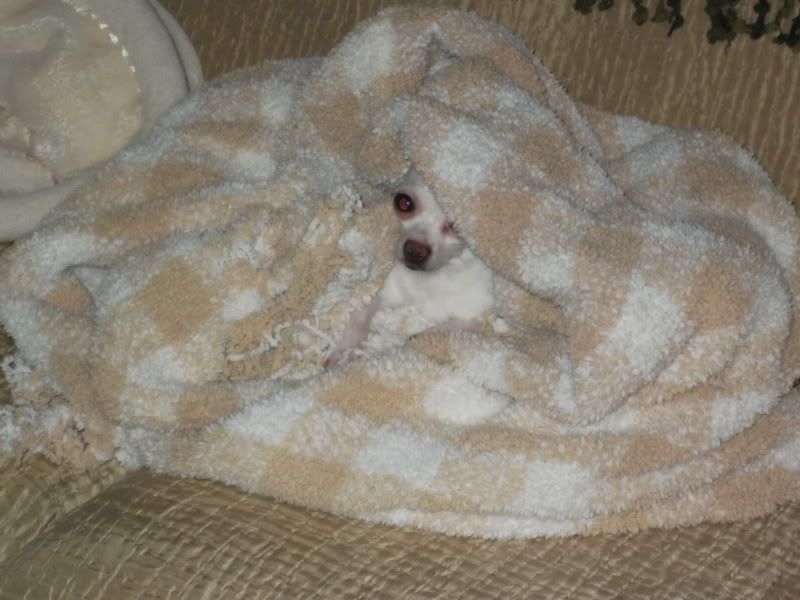 He looks so comfy.