Discussion Starter
•
#1
•
I came across this crate in "Pets for You" and thought it was well smart.
You can shape it into any shape you want . oblong, square, dome, pyramid, round or totally wonky and the sides come off if you need to wash them. It is also usable outdoors.
Square from the side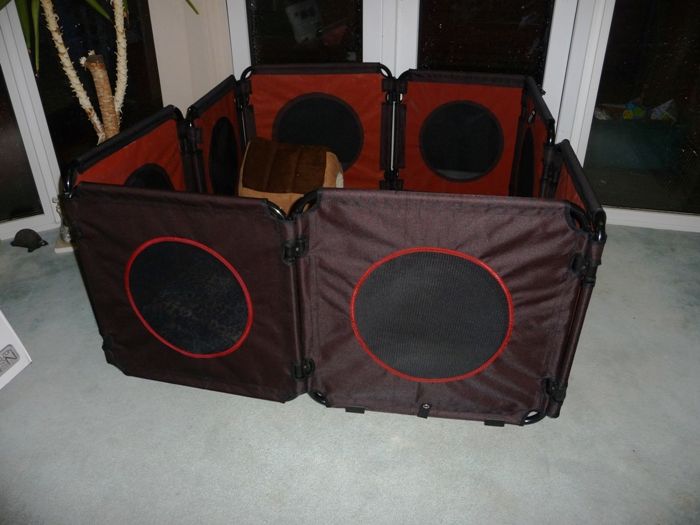 Square from above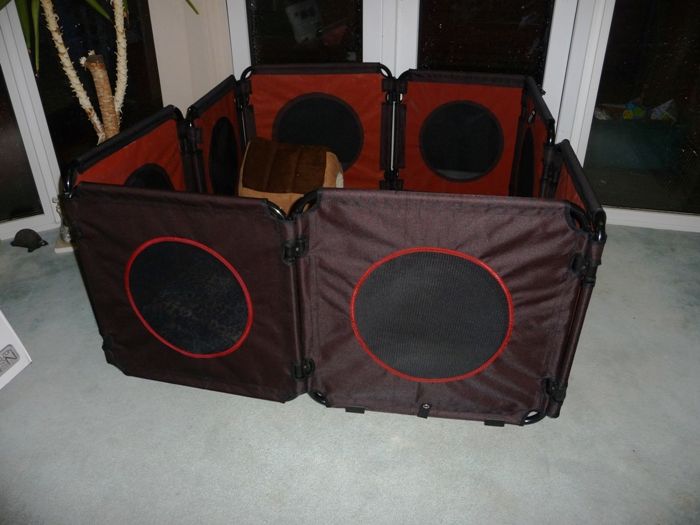 Pyramid from the side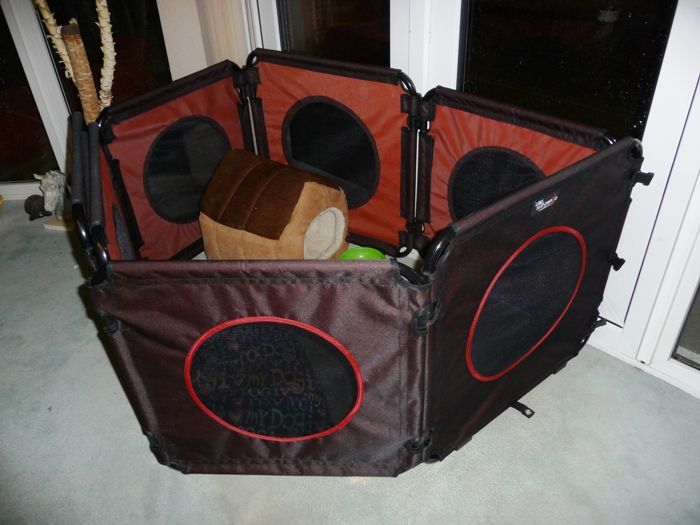 Pyramid from above
It is secured with 3 sturdy plastic clips though I don't use them and being set up with 8 partitions I can easily move a section as a door.
It was only £45 and to me that is a bargain. I am so pleased with it.
The Pyramid shape, if you look closly is small as I am not using 2 of the partitions.
Only the best for my boys.
I had to laugh, Red who likes to avoid the pen rushed to explore this one soon joined by Jake.
Deme x