Discussion Starter
•
#1
•
This morning I decided to weigh all the gang and so here's what I got.
Millie- 10 months- 68oz
Gucci- 17 weeks- 31oz
Duchess- 16 weeks- 43oz
Pixie- 15 weeks- 36oz
Darcy- 15 weeks- 36oz
So I had a look at a chihuahua growth chart and just wondered how reliable these are?
The growth chart says that Gucci will be 3lbs, duchess will be 4.5lbs, pixie and Darcy will be 3.5lbs.
However I'm not sure that this chart is reliable or not?
I received my order from petit dog apparel (etsy) here are some photos of millie wearing the Mohawk hoodie XS
It's a little big baggy around her tummy and chest but still wearable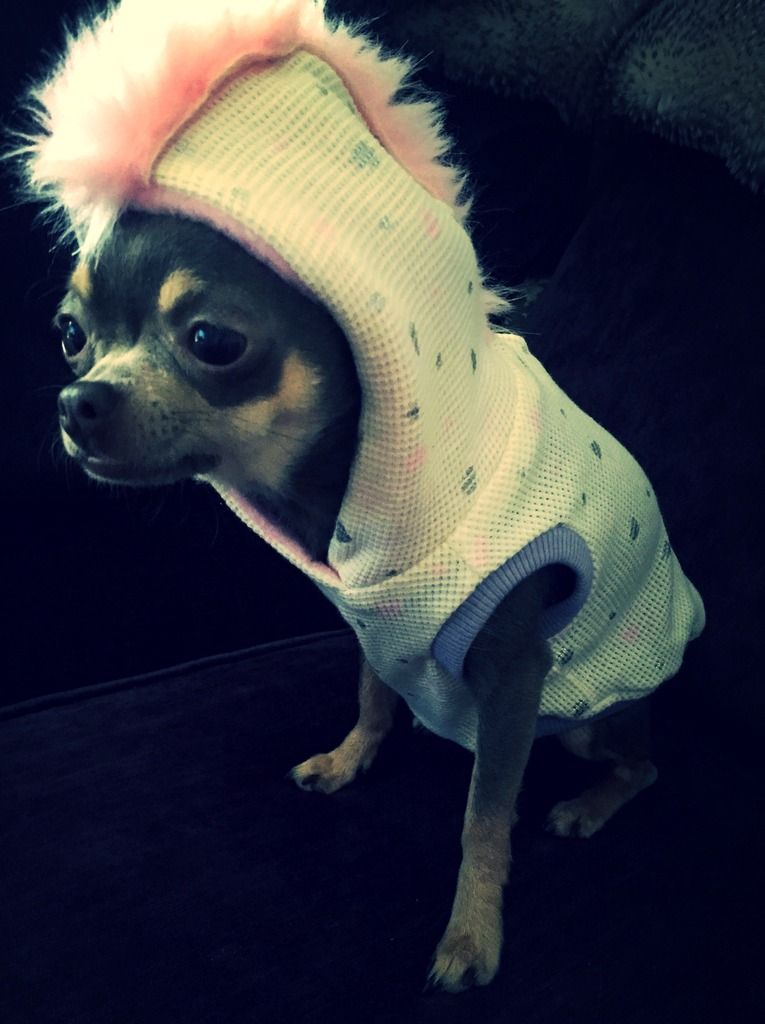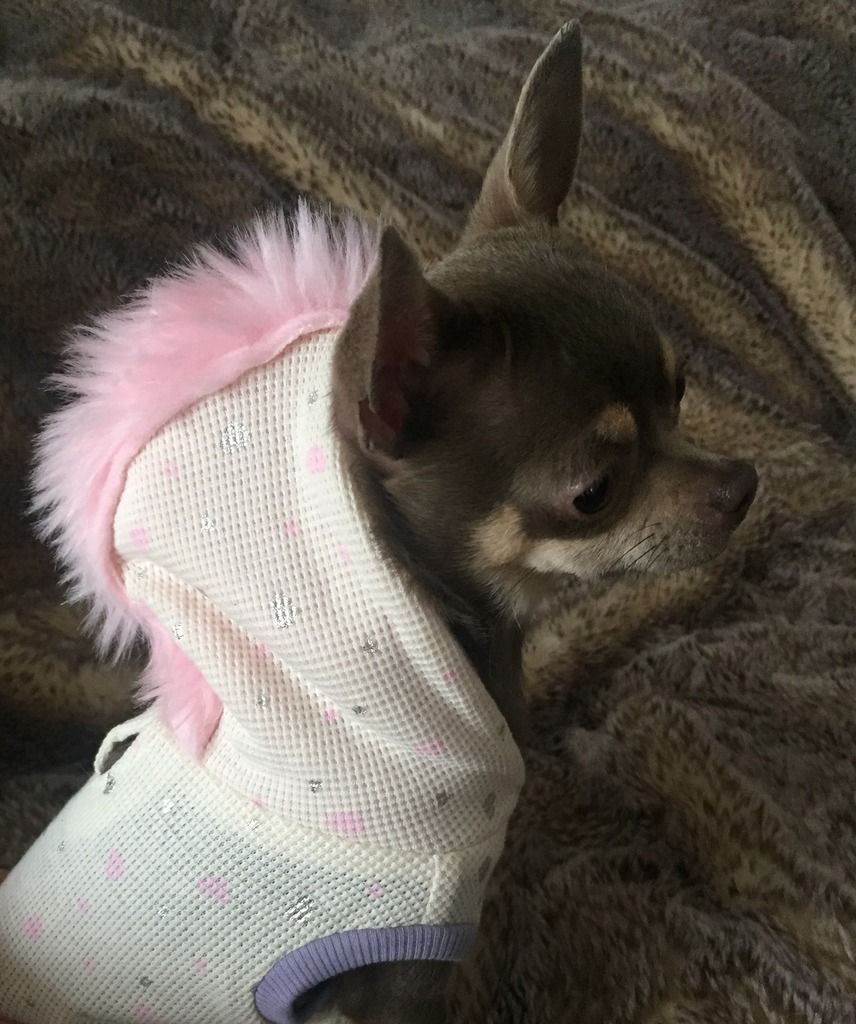 This is a photo of millie when we were watching telly together last night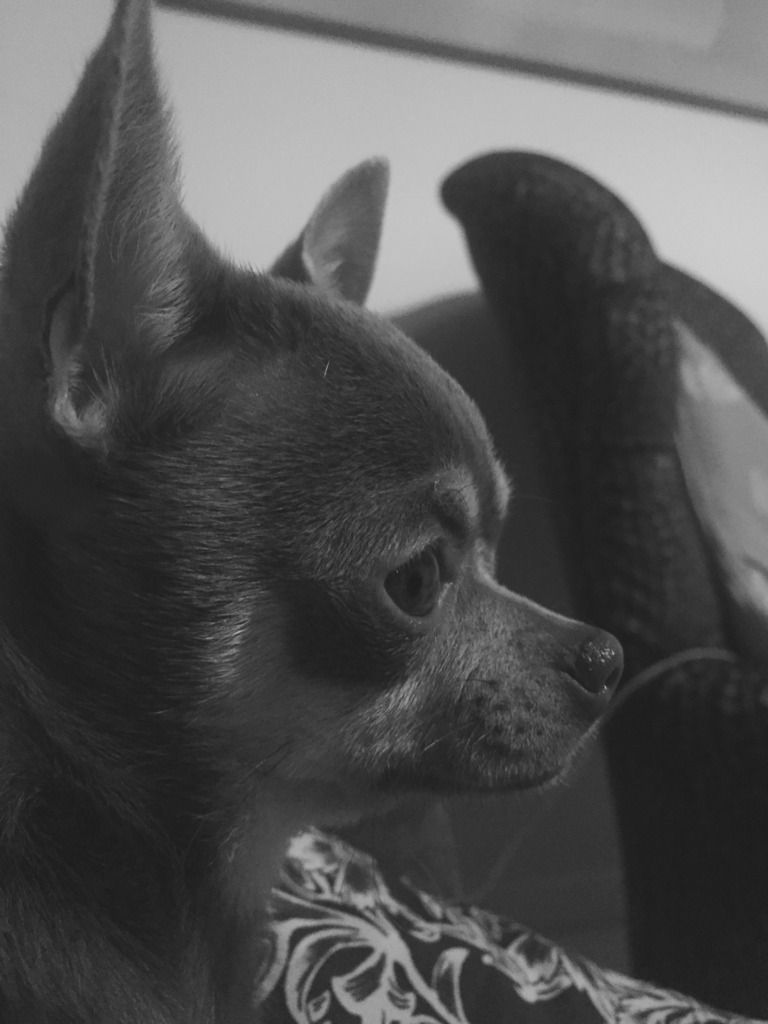 Photo I found of Millie when she was 4 months old on her first trip away from home at the log cabin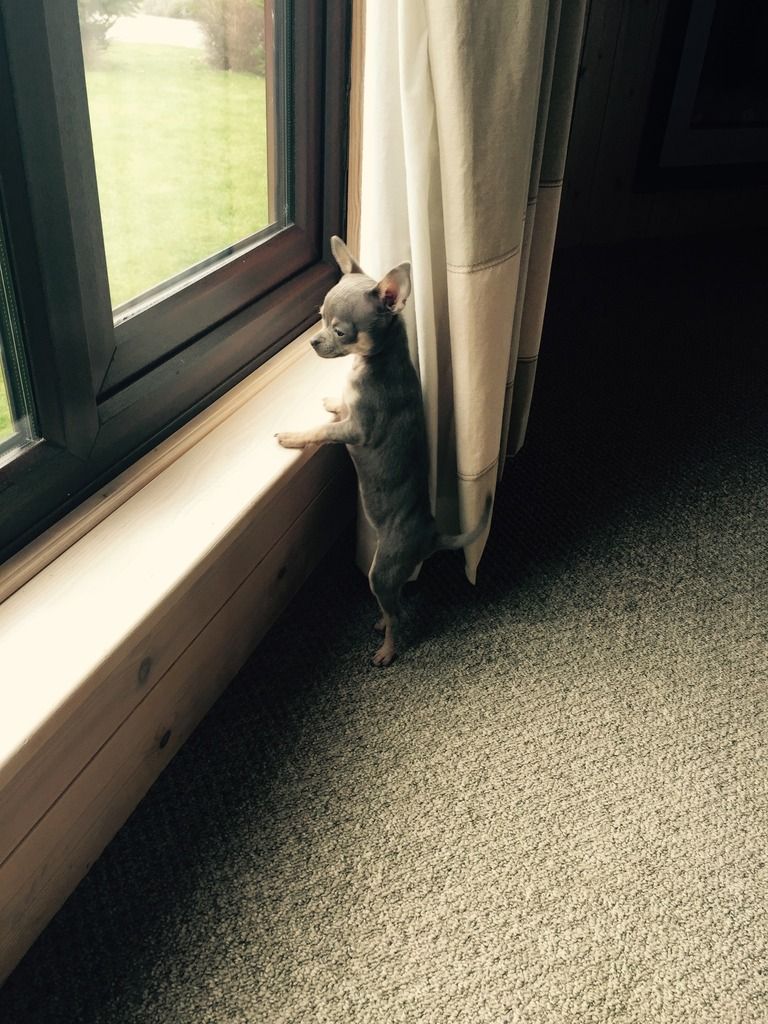 "Let us up with you mammy, we just want a cuddle"
"Okay then, you can come up for a little bit"
I got a new pet dryer and decided to give everyone a bath and blowdry and the reactions from each one of them was so different!
Millie got extra hyper and started running around the room spinning and jumping, Duchess loved it and lay on her back, Darcy whimpered and scrambled onto me, Pixie froze and shook, Gucci ran away from it.
I tried all the different settings and they all seemed intimidated by it (apart from duchess)
I made sure to keep the dryer about 20 inches away when drying them to avoid getting hot on the skin but they still hated it.
Maybe it's just because it's new they are wary of it. I really want them to get used to it though as its cold here in England and they shake when they come out of the bath and I don't want them getting too cold.
Does anyone else use a pet dryer?
Any tips?
Also this Halloween coming up is my first one with chihuahuas so I'm really looking forward to it and have decided to get millie a fancy dress for this years party but stuck on choosing a costume.
The options are, witch, spider, bat or Halloween themed dress?
What do you think? Is anyone else dressing up for Halloween?