Took some pictures especially for you CP people today. :love5: And some videos too.
Here is a video of Mari & the pups. (excuse the stimulating in the beginning...great timing she had. LOL) Videos are still processing so they may not show up right away.
Mojo...he weighs 9.4oz as of this morning. The smallest framed guy out of all of them. He's a cutie pie and looks just like his daddy as far as coloring/markings go. He is the most playful thus far & fiesty! (aren't the small ones always the fiestiest?! LOL)
He was playing with his footsies... hehe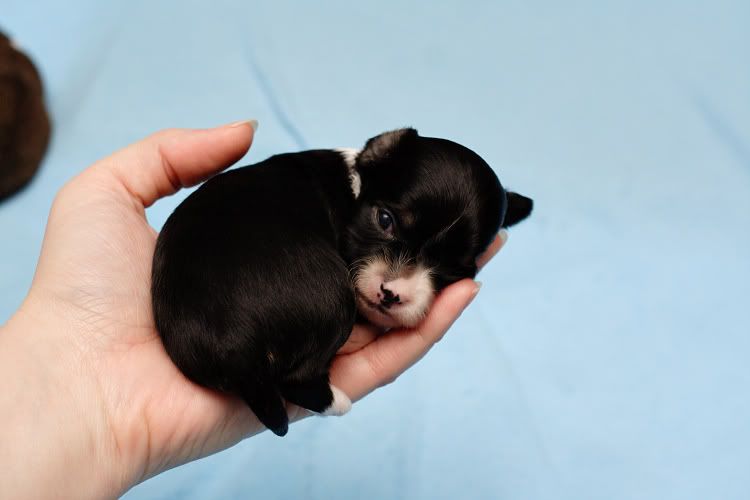 Video of Mojo:
Mobie...he weighs 9.6oz. Getting more & more cream color on his face. Still nothing on his body yet. His face looks "dirty" because of the color coming in... LOL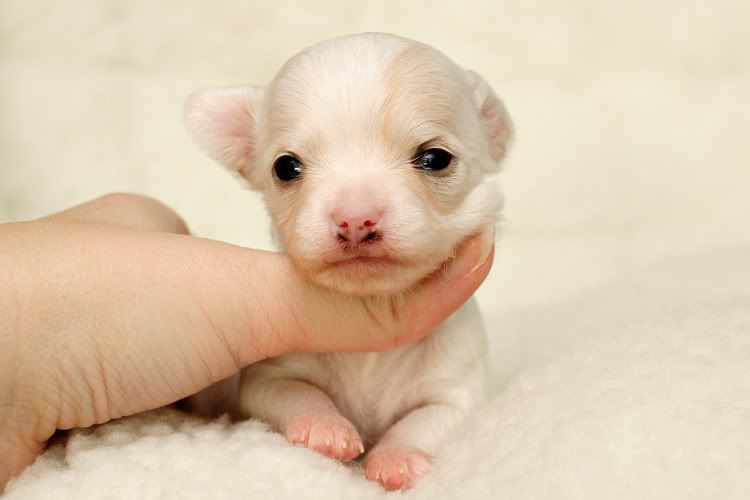 Video of Mobie:
Myles...he weighs 10.6oz. Our chunk! Structurely he's the same size as the others...but he's far "thicker". LOL A sweet heart though.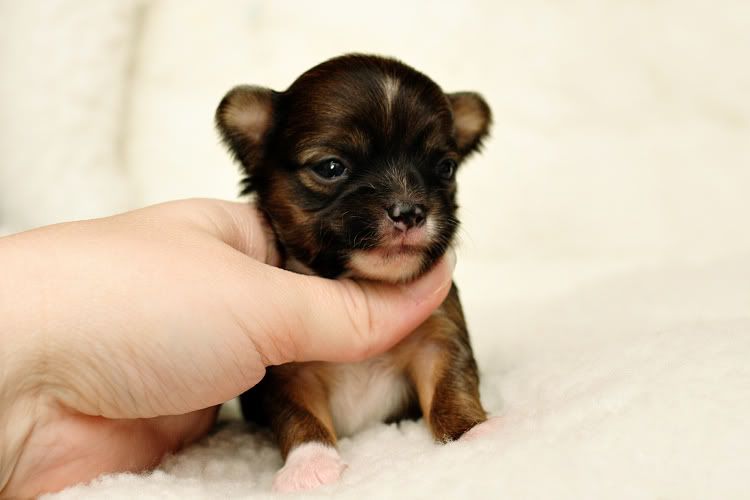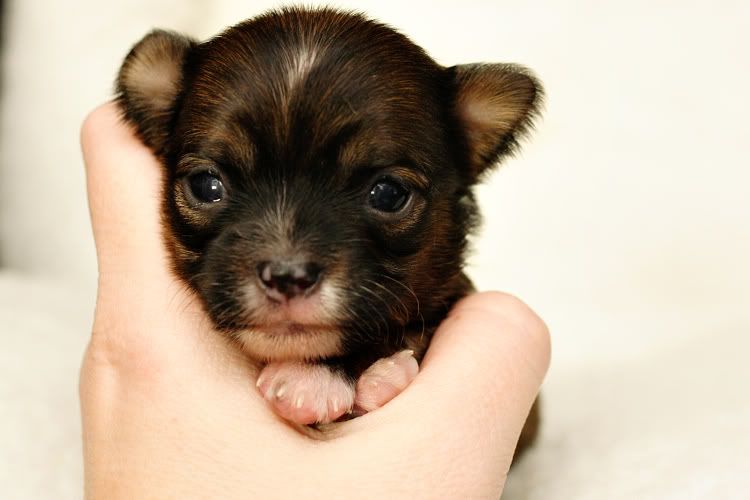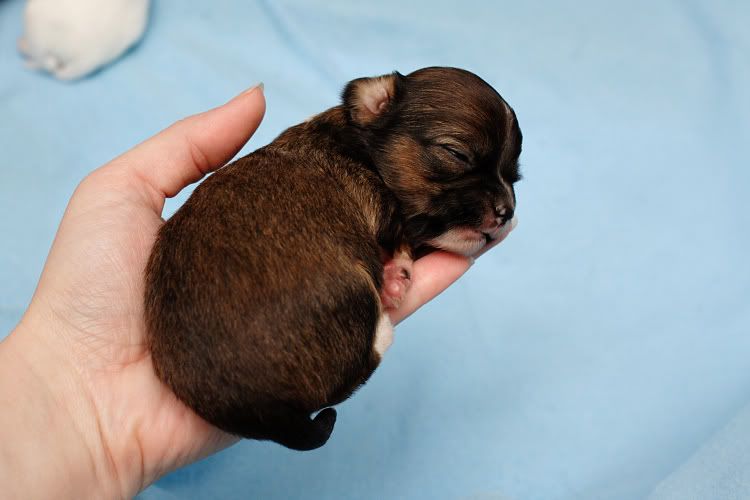 Video of Myles: