Discussion Starter
•
#1
•
The breeder I got Lady and Prince from is local. She had another play date at her house. So many cute long coats! They played all morning.
So many and all so cute!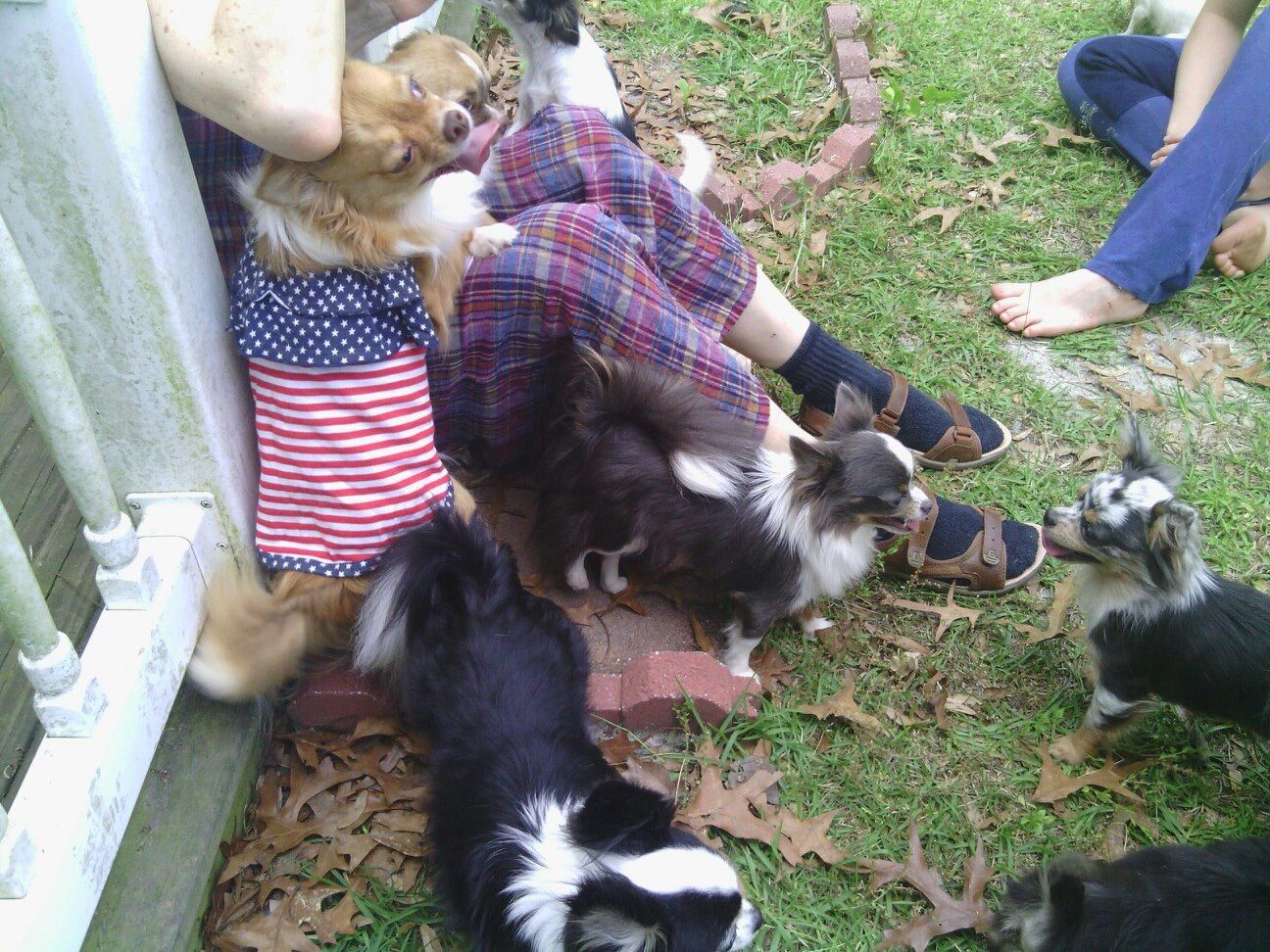 Lady and a near look alike right down to the dress!
I'm tired from too much playing!
Wanna play?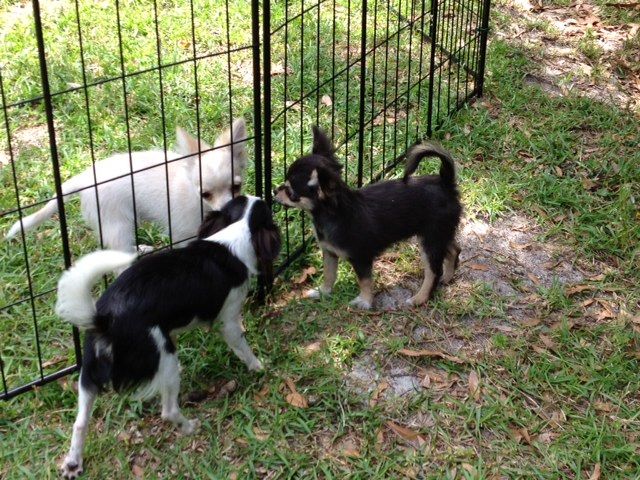 Say cheese!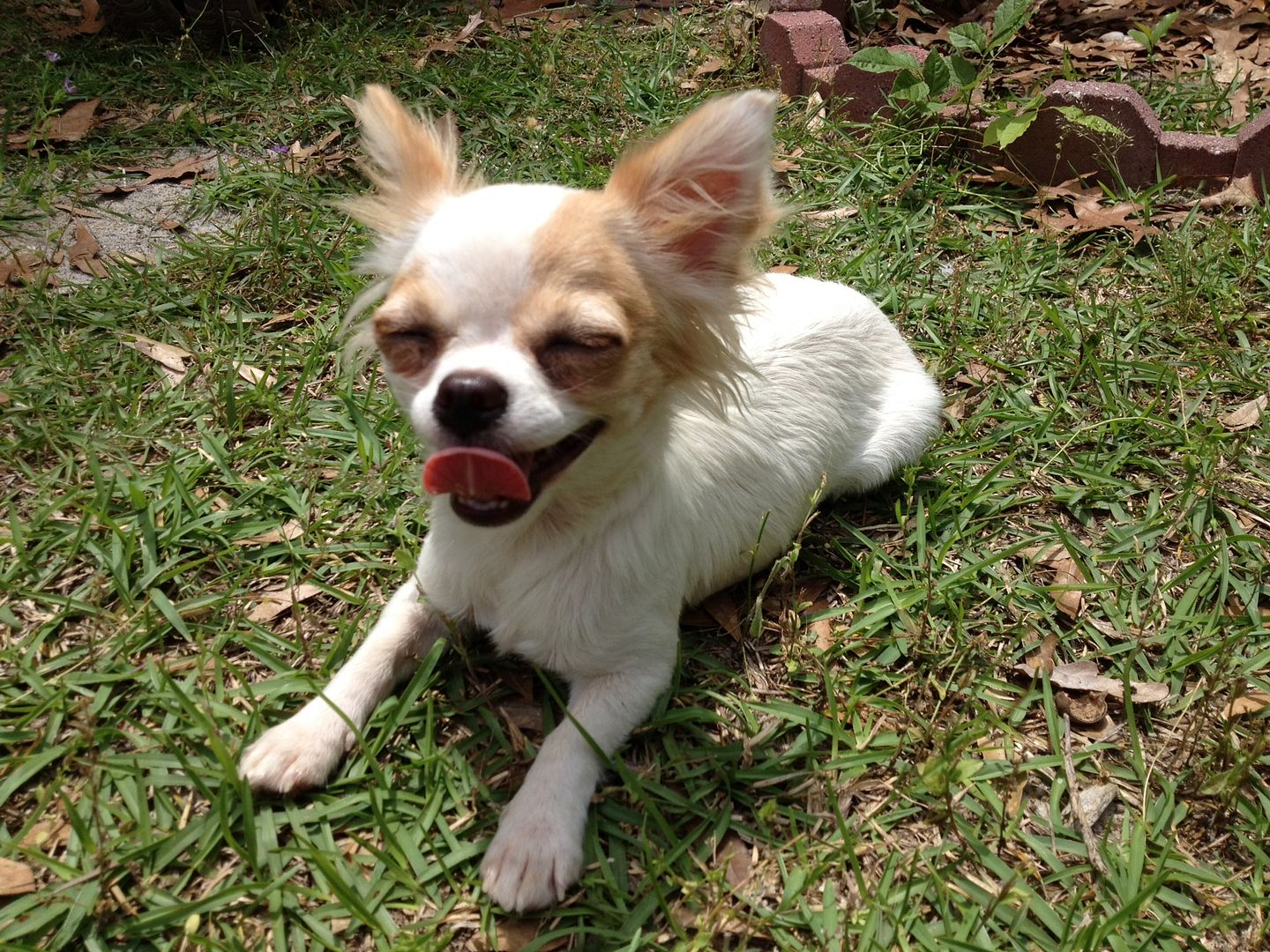 Prince was a stud dog and he still loves his breeder!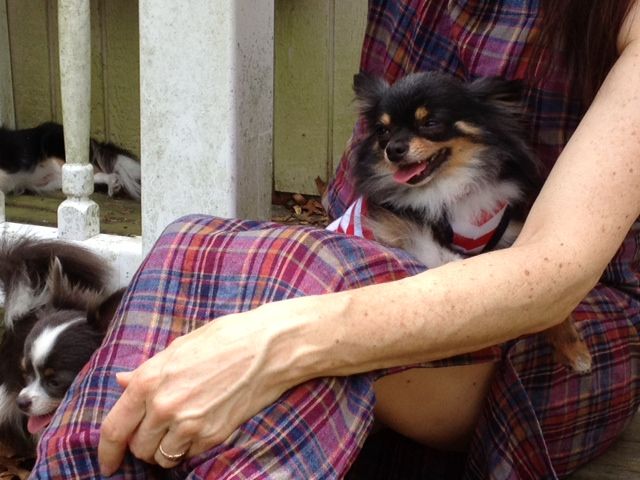 After the play date we headed to the beach for vacation. Lady crawled out of her car seat and to a comfy place in the back of the car on my pillow! After playing all morning she fell asleep quickly.