Discussion Starter
•
#1
•
As a way to sort of better introduce my little munchkins, I thought I would post some pictures of them from their first night home up until today.
I'll start off with Bentley. He came to live with us on 11/14/07. He was around 11 weeks old and weighed in at just under 1 pound. When we got to the breeder's, he slowly walked right up to me, put his paw on my knee to lift himself up, and gave me the sweetest kiss. Needless to say, I was sold. Since then, he has been my angel. I lost my baby boy, Tiny, on 11/03/07 and was so distraught I didn't know what to do with myself. Coming home to an empty house was killing me. So, I decided I still had lots of room in my heart for another baby...but I had no idea how much he would help me to heal. Bentley is very much my angel. He is a total Mama's boy who loves to give kisses (but he loves his Daddy very much too). He is a little lover. He doesn't meet a stranger and always offers up kisses freely (even when they're not wanted!).
He is my little floppy-eared boy (and before you ask, yes he CAN stand them straight up...but his floppy ears are his happy ears so they are most often floppy and I love them). He is very in-tune with my moods and what I'm feeling and he is always there when I need some munchkin loving. He is also my goofy boy. He has a multitude of expressions and a good portion of them come across as goofy, which makes him that much more lovable.
Bentley with his new Daddy on his first night home.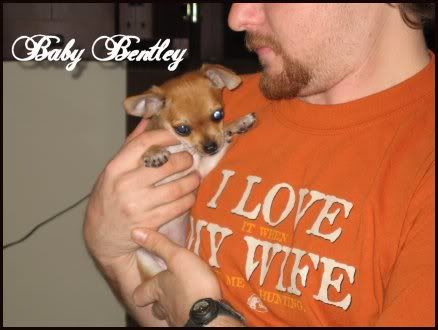 At his great-grandma's for the first time (with his favorite toy).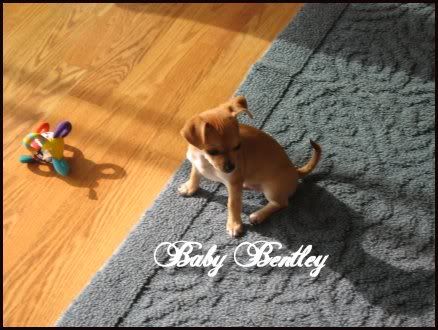 Bentley & his brother Beemer (Beemer was a Christmas surprise from us for my FIL)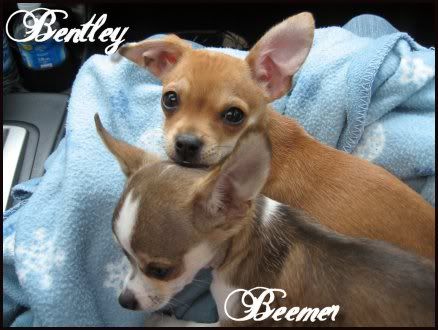 Bentley at about 14 months old.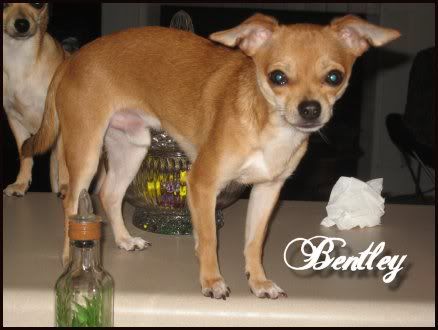 Mommy lovin'!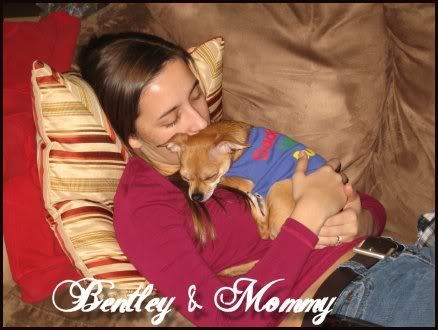 Chillin' on the couch.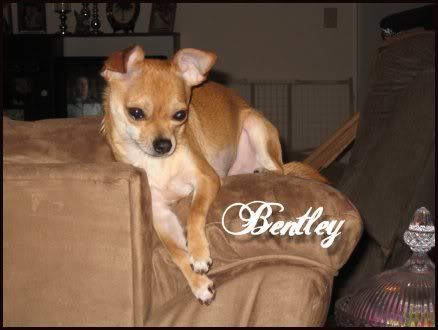 Enjoying the fenced-in backyard.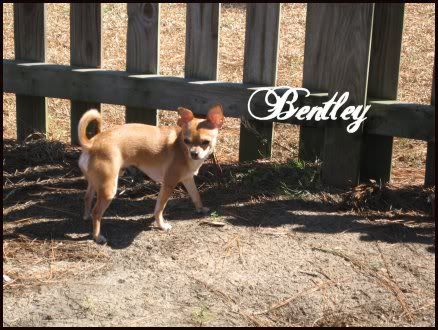 On the beach.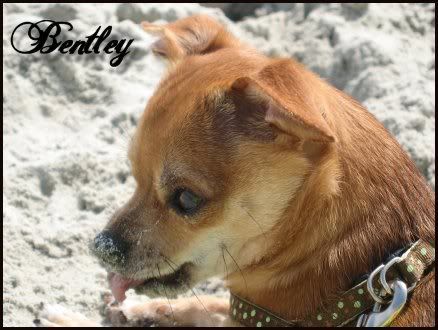 More Mommy lovin'!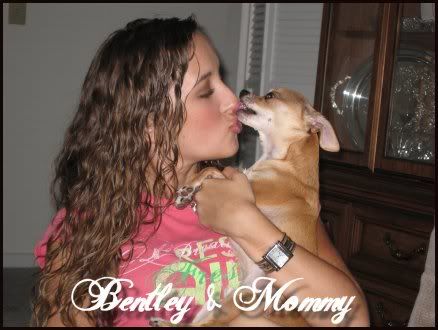 Mommy's baby boy