Discussion Starter
•
#1
•
Stuck indoors today so took some photos and here they are, enjoy....
"Alrite were's Jake gone"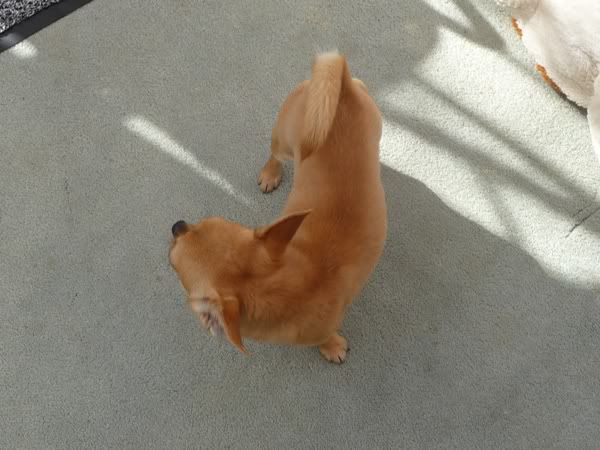 Muuummm, have you seen Jake"
"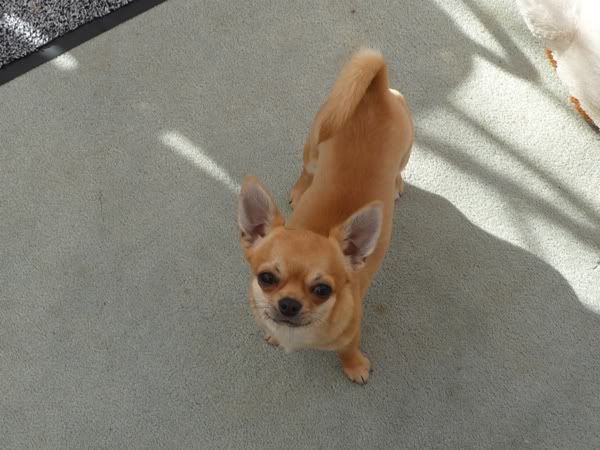 I has found Jake but hes gots mees toy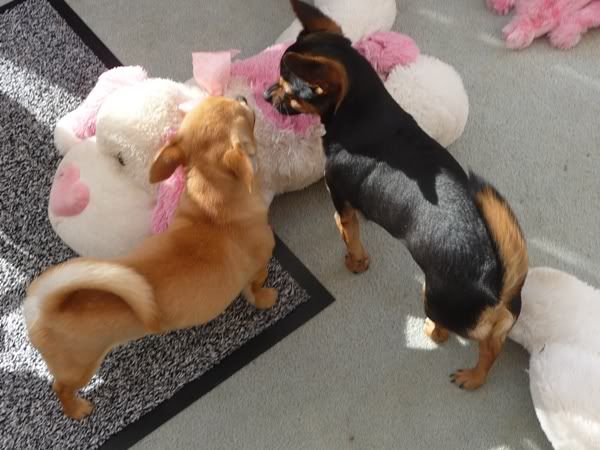 "Hey Red I likes this toy best, so tis mines"
"I said, tis mine"
Sensitive content, not recommended for those under 18
Show Content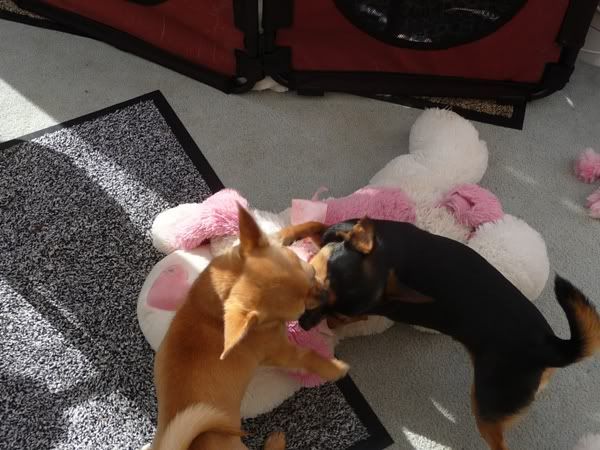 Now now boys stop fighting there are two of these dogs toys
"Sorry mummy, looks we both play nice nows coz we both like this one best"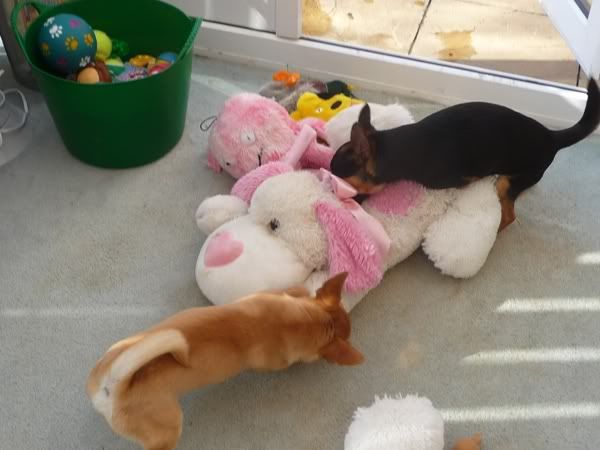 The lads have two of these, one white and pink and the other is white and brown but they both prefer the pink one?? Dunno why.
Jake soon gets bored and heads off to the kitchen, there must be some crumbs mum forgot to clean up.
"ugh, mummy baffed us but we forgive mummy coz we gots bully sticks, yummy"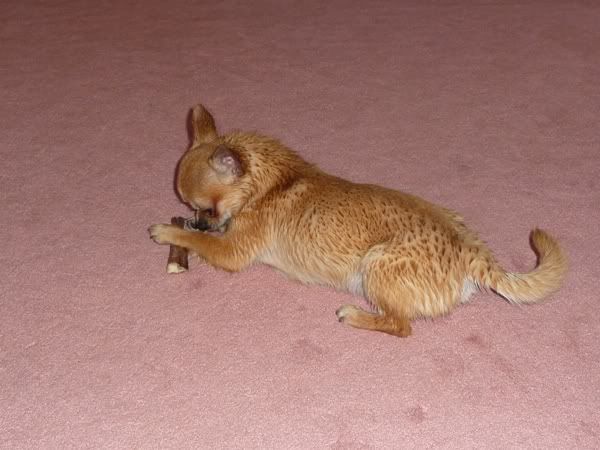 Jake absolutely enjoying his bully stick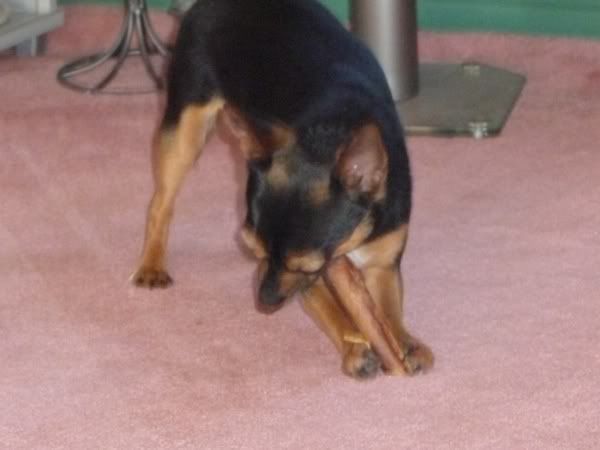 I think Jake is off to see if Red's BS is better than his but keeping a tight hold of his BS.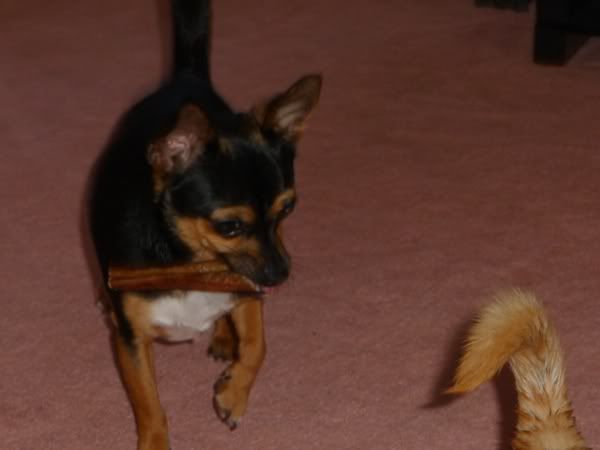 "Mees keeping my BS"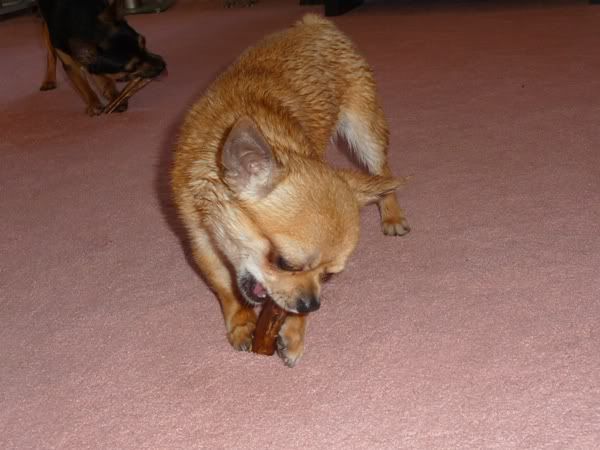 Jake and Red finally happy their own BS rather than sneaking each others lol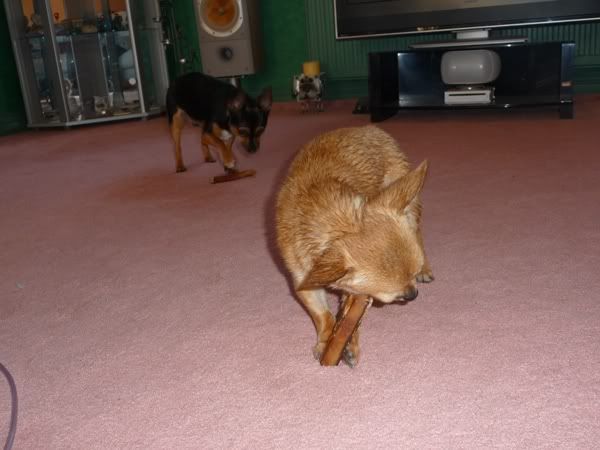 My intention was to try and get a nice photo of Red to get a drawing done of him but taking these pics was great fun.
Deme x