Discussion Starter
•
#1
•
Cassius had a bath this morning so I thought I'd get some pictures of him and Piper hanging out. He's a four year old AmStaff x American bulldog who weighs in at roughly 70lbs and she's five months old today and weighs in at around 3lbs or so (I'm guesstimating.. I don't have a scale here).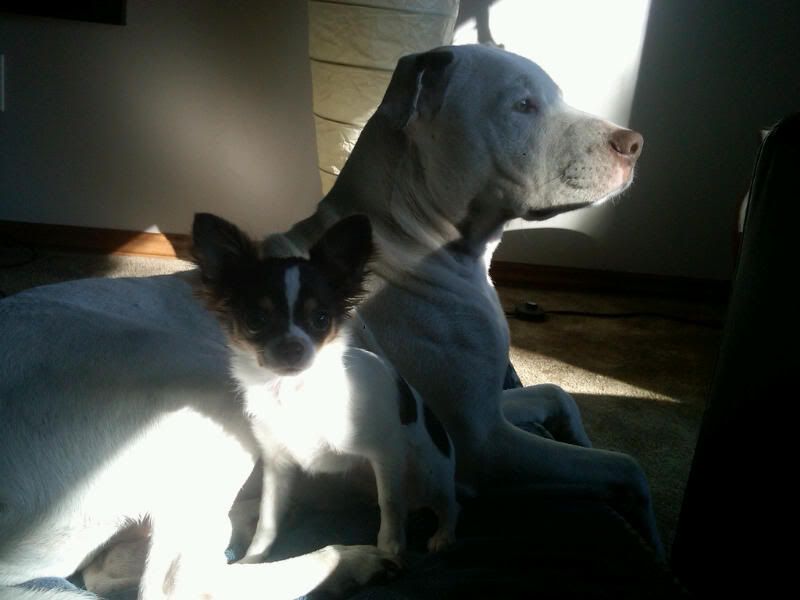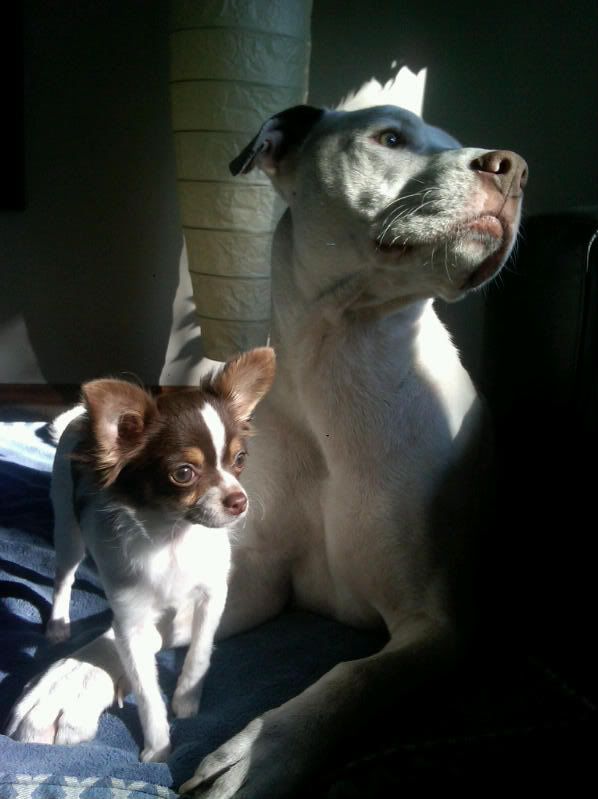 Sorry for the subpar picture quality, guys. I can't find the charge cord for my camera so I've been reduced to using my poor old broken down Blackberry as my main photography source.
Anyway, I hope you enjoy!!!