Discussion Starter
•
#1
•
Aw so we tried again with Jasper (my friends yorkie) last week and other than him deciding he was going to mark my house it went very very well.. Daisy is definately the dominant one out of the two!!
Oh excuse the state of Jasper he needs to be groomed, you wouldn't think both daddy and grandaddy are champions!!!
I a good girl mummy i share my toys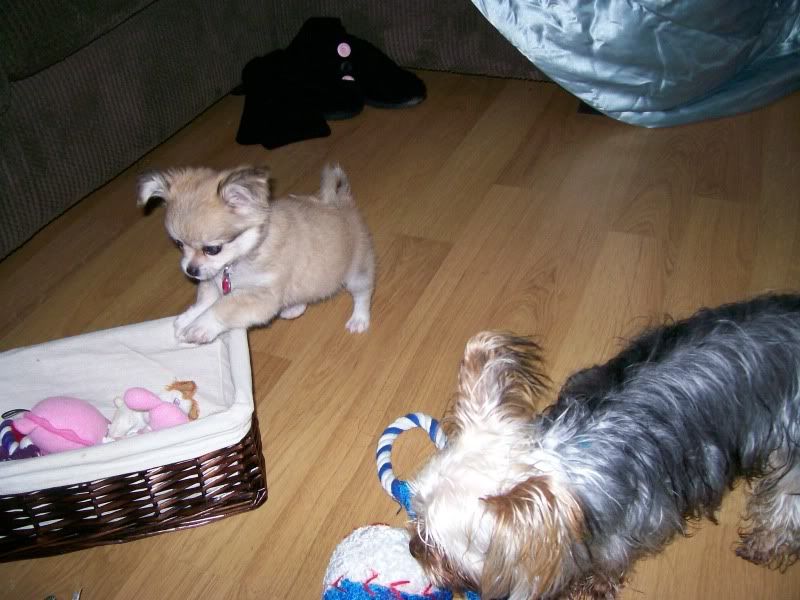 Actually screw that THEY'RE MINE YOU BIG DOG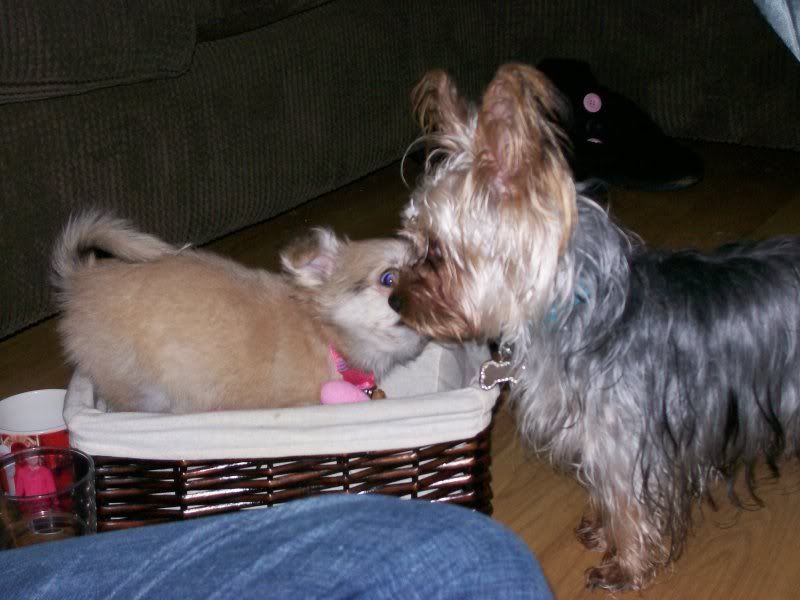 Its mine, no mine, no mine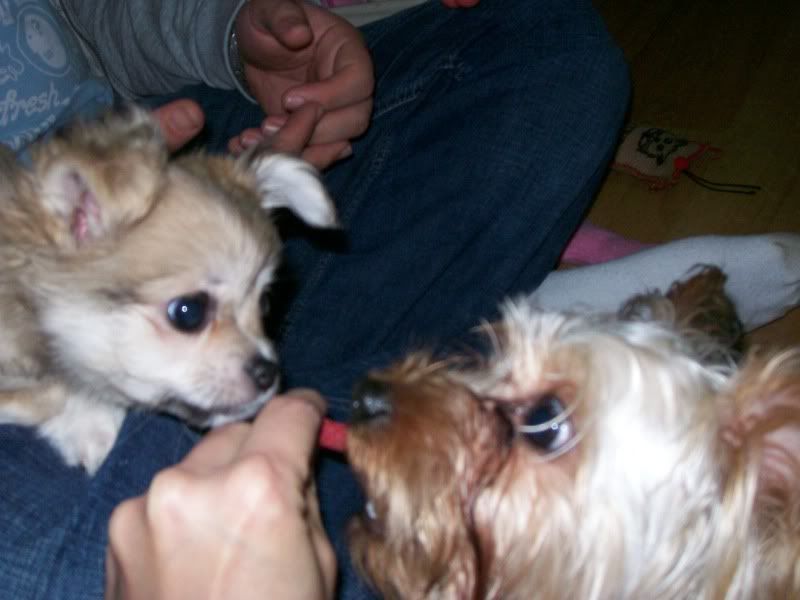 ha ha ha ha i gots it
I sits on your daddy Jasper, coz he keep me safe if you get jelaous.. i gots your chew ner ner ner ner
More to follow...