Discussion Starter
·
#1
·
I babysat Rocky tonight for my sister. Besides peeing on my floor 4 TIMES, he and Toby played for a long time. Toby was defending HIS toys from his cousin.
Why you playing with my toy? It my toy!
You is eating my leg, cousin.
Sensitive content, not recommended for those under 18
Show Content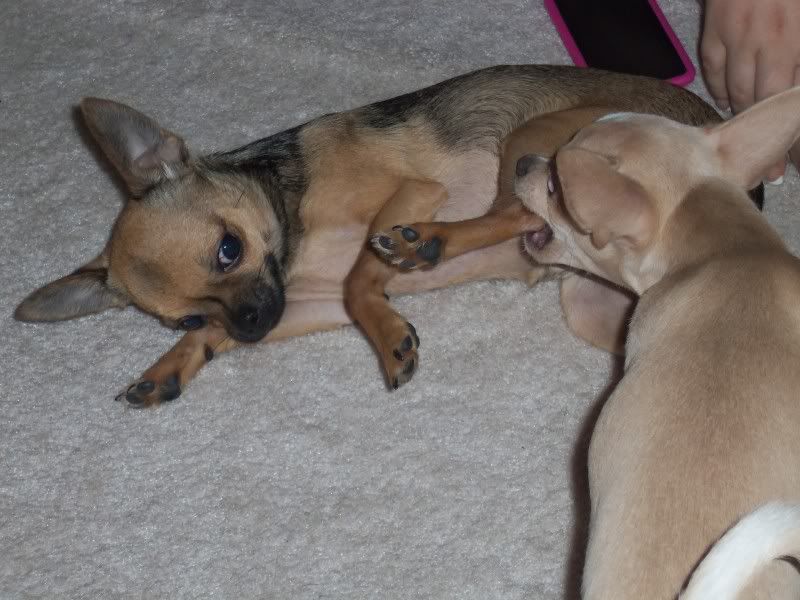 I love camera. I photogenic. Rocky love licking hiself and not like camera.
All these bones is mine. I fight for dem. You can has none of dem.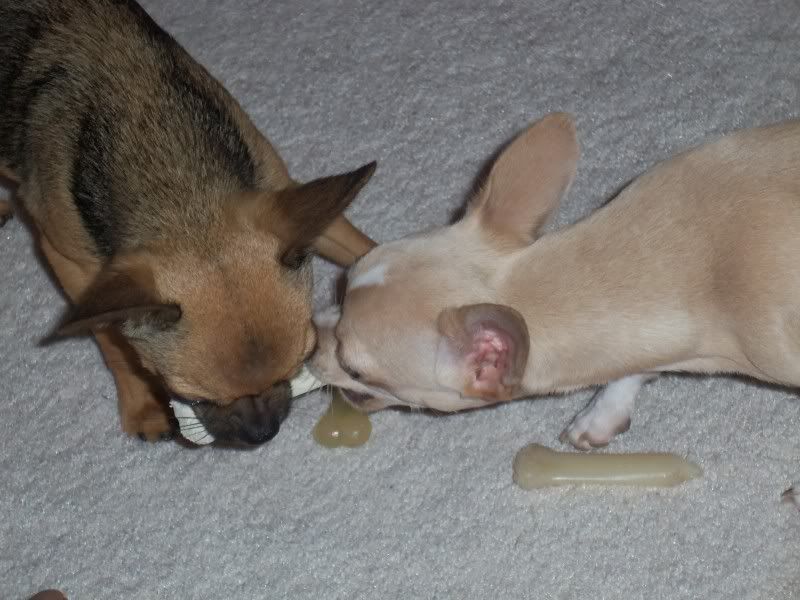 You is acting silly, Rocky.
Face off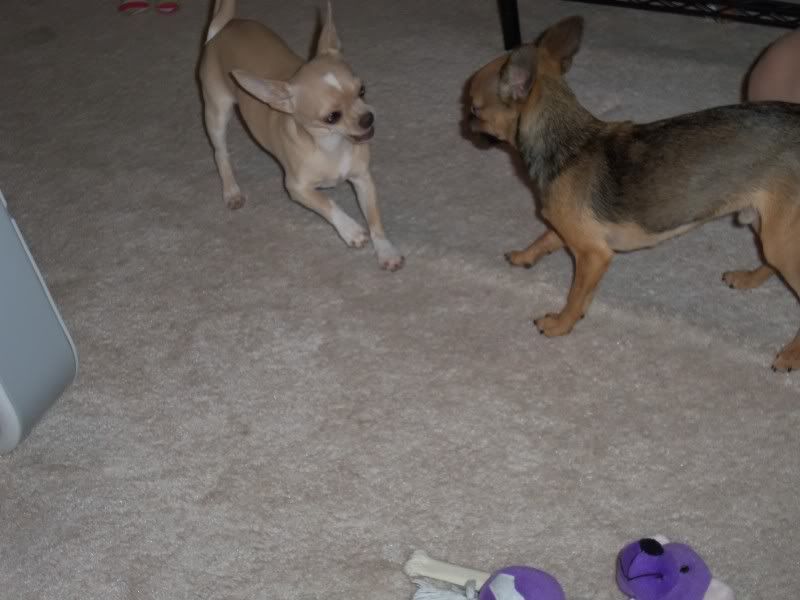 Rocky has thinned out being on better food. He's coming out of his awkward puppy stage, too. I have some issues with the way my mom and sister are raising him, but they don't listen much... Thank goodness he is a naturally well behaved boy.