Discussion Starter
•
#1
•
I've been thinking about another chi for a while but I knew hubby would say no we.hqve enough animals. I got a message from a friend who had.to buy a chi to recuse it from a not good environment they wouldn't simple let her.have the ppot thingthing. Sadly she.found she was allergic to it. So I offered to babysit till it got it a new home. Well hubby decided.last night why not just pay her the amount.she paid to rescue it and , here is where I almost fainted, keep her.
Yes she young and tons of work but she's no long in an unhealthy environment. Daisy thinks its neat to have someone her size to play with. Rocki is like eh another small thing.
Sorry for the mistakes on typing on my cell.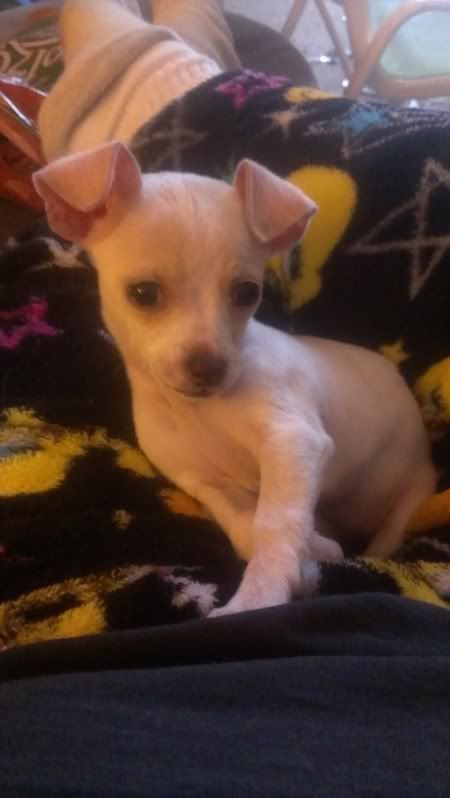 Daisy wants to play but Peaches.is sleeping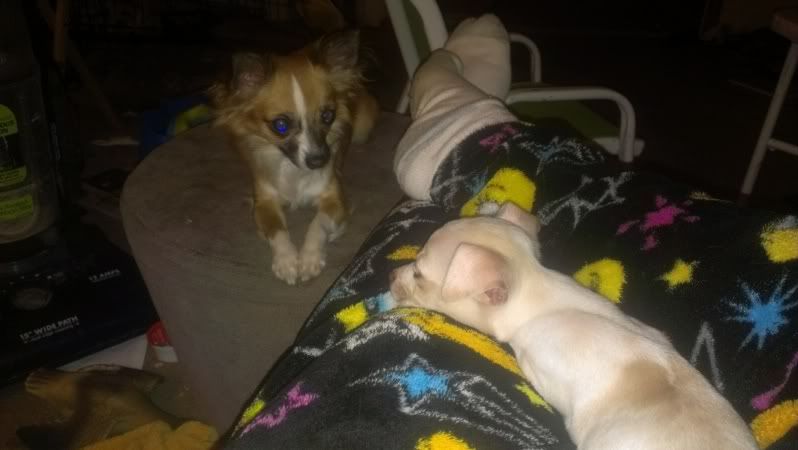 My son and Peaches