Discussion Starter
•
#1
•
I do not recognize a lot of folks here but it has been quite a while since I've popped in so I thought I would take a little time to catch up. I try to stop in from time to time to read but life is caraaazy. I do recognize some people & hope a couple people will remember me. :daisy:
We had 2 litters of Chi pups over the summer. They've been a lot of work but soooo much fun. Our pet crew is doing great & go with the flow of the craziness that goes with having puppies. My Chaos finished his AKC CH title this past winter/spring & our first bred-by Chi, Jersey (who was our preemie puppy from last summer I may have posted about?) got her first point at one of our local shows this summer. She is the sweetest little Chi though & my little side kick who goes everywhere with me.
Anyway, I just wanted to pop on & say "hi" so those who don't know me don't wonder who the weirdo is commenting on their posts haha & also to those who may remember me. Now, for the fun stuff....
This is my little Jersey all grown up: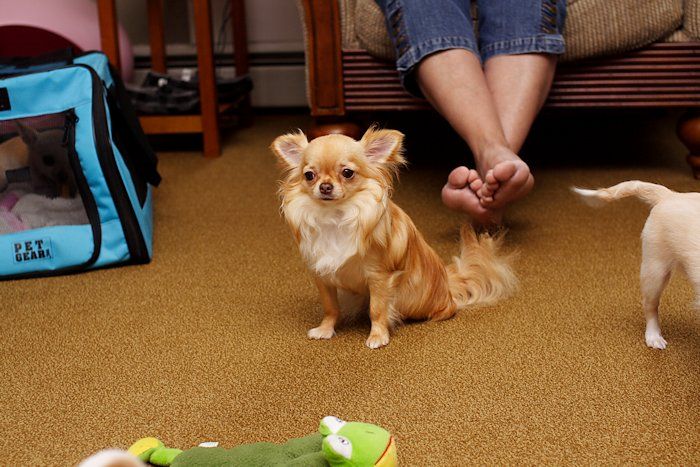 These next pups are from our first litter of the summer:
Tizzy is our keeper:
Punk is the only boy & only long coat of the litter--I adore him--super sweet & happy boy not to mention he is gorgeous haha or will be once he completes his coat change :coolwink: :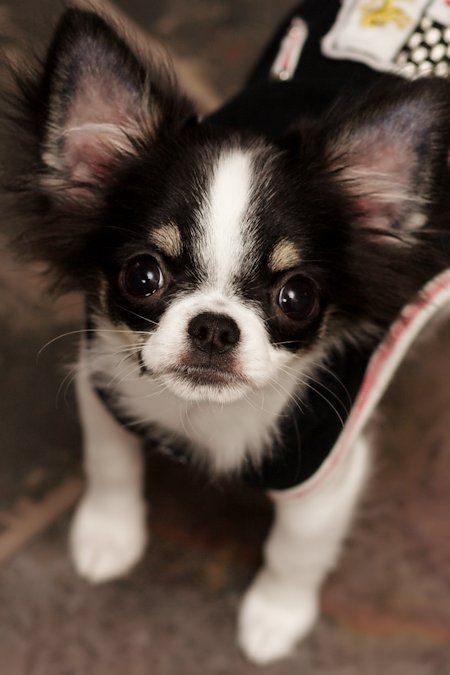 I can't leave Sugar out...she already went to her wonderful forever home in Alabama:
Next is our youngest litter who will be 8wks tomorrow. I am hopeful all of these babies are future Champions. The girl, Sunny (lightest in color) will be staying with us.
Skye: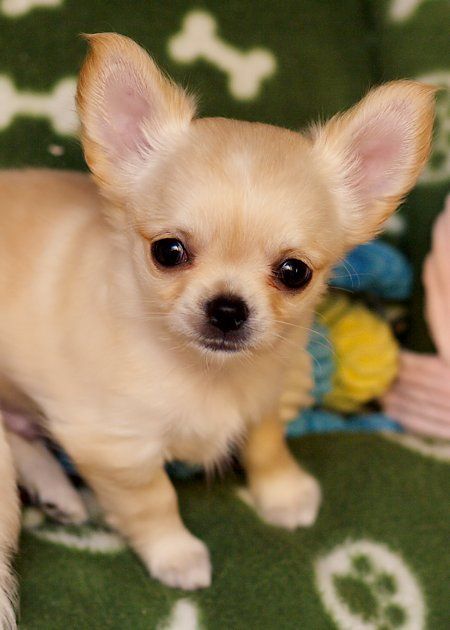 Jet: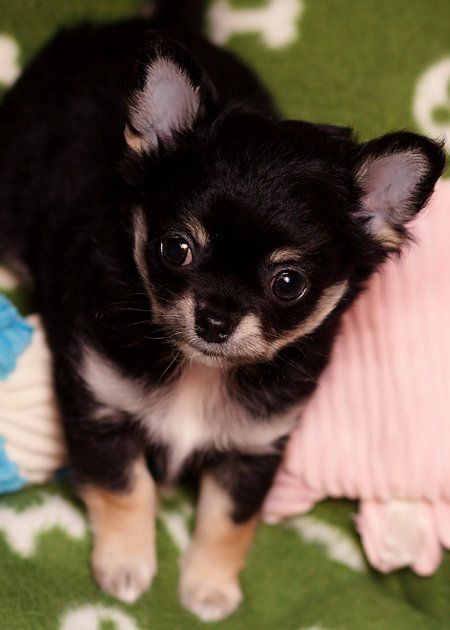 Sunny:
Here is my little show crew a few weeks ago at one of our local shows (and Tizzy along for the social/practice) :
And last but CERTAINLY not least.....my wonderful pet crew, Milo, Maxie & Matilda. Mari is missing from the picture...and I don't seem to have any new ones on my laptop. I'll have to get some new ones of her since she seems to avoid the camera (go figure haha).