If she took, Bella is 2 weeks 3 days pregnant. I just talked with my mentor who indeed said she is looking pregnant and that some Chi's "show" sooner due to being a small breed.... she also said that with Bella's normal shape (slender) it would show sooner on her. Was wondering what you all thought? Do you think she looks pregnant?
Bella today, possibly 2 weeks 3 days pregnant, notice the nipples and slightly rounded belly?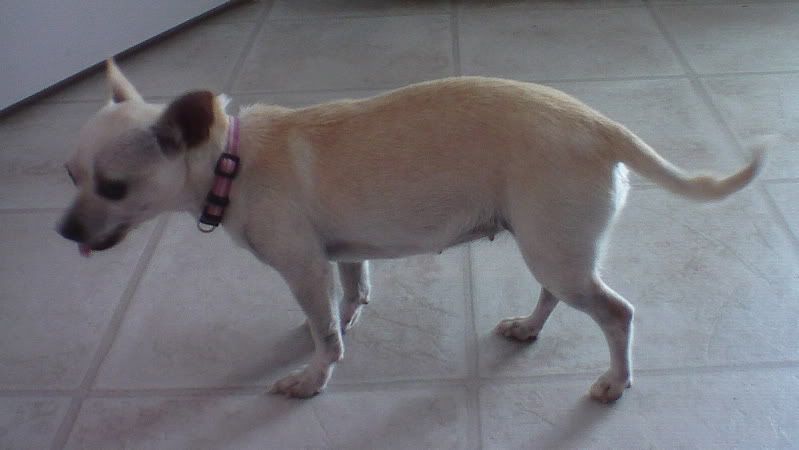 Heres a picture of her in her dress in early April. I realize it's hard to see her tummy but you can see it peeking out under her dress a bit...