Discussion Starter
•
#1
•
Let me start off by saying that I have never been a small dog person. As a point of fact, my favourite breed is the doberman, followed closely by AmStaffs and "pit bull" type dogs. I have both and I love them to pieces.
That aside, I had no idea how fast and how far I could fall in love with the little bundle of cute and attitude that is Piper, my eleven week old chi puppy. She's a little brown tri longhair that was adopted by a previous employee as a companion for her aggressive mini daxie x chi mix. When the addition of the new puppy didn't go over well Piper needed a new home and I was it. I couldn't have made a better decision.
So, barring me getting frustrated with posting pictures with my PlayBook here she is...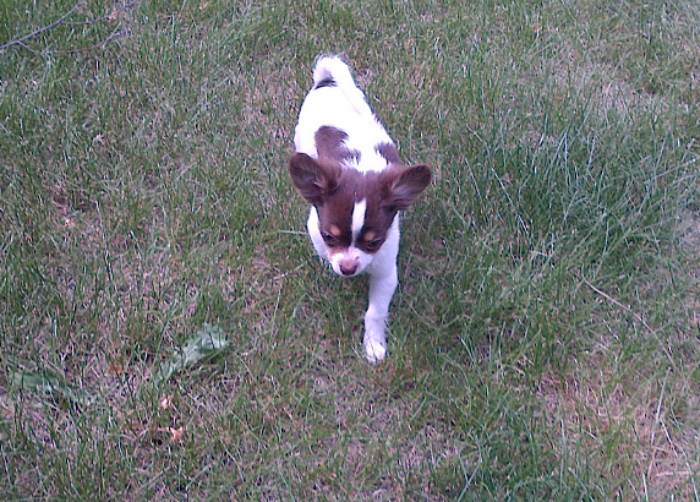 And a fun one of Piper and her sister Haari, my dobe puppy that came over from Germany (hence the ears and tail).