Discussion Starter
•
#1
•
Just an update.
To those have read my thread a few weeks ago regarding the question if I should pay the deposit for this "non exsisting Chi pup" or not. Well...I carried on with searching for the right Chi pup and now I found Priscilla. She settled in my home almost straight away. I am so glad my big dogs and the 2 little Chis accepted her without even get into seriously sniff or fight (which small part of me was thinking it might still happen but big part of me thinking my dogs (and other animals) are so happy in my house and it shouldn't happen)
Anyway cut the story short, Krystal my girl Chi loves Priscilla and Priscilla adores Krystal. Wherever you see one, you will see another one within a step or 2. Strange thing is they were both born on the same day in the same year, so they both are 7 months now. I am so relief that I got Prisciila, they are so different in characters but yet they love each other.
I think having 3 Chis are the maximum I will have for a very very long time, of course I am not going to say never because I just don't know what's round the corner. Let's put it this way that I won't go and look for another Chi delibrately for a long long time.
Here are a few pictures of Priscilla and Krystal together.
On the way home from picking up Priscilla (no problems with putting Krystal and Priscilla in the same car seat)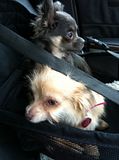 Priscilla, pic taken last week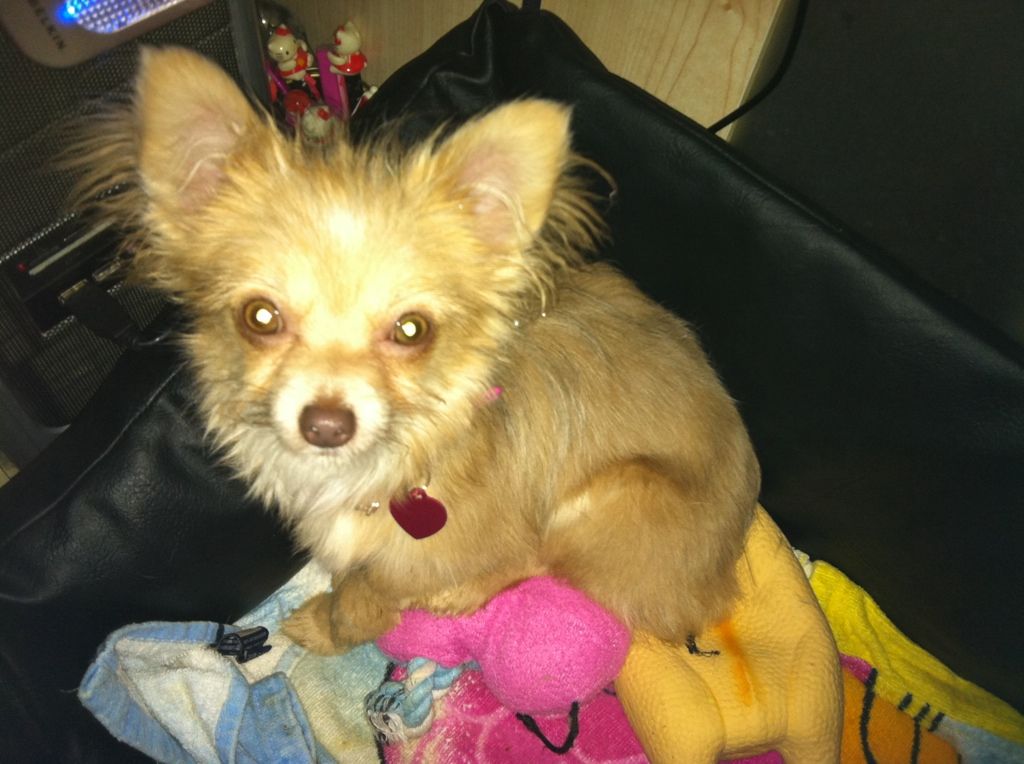 Priscilla & Krystal playing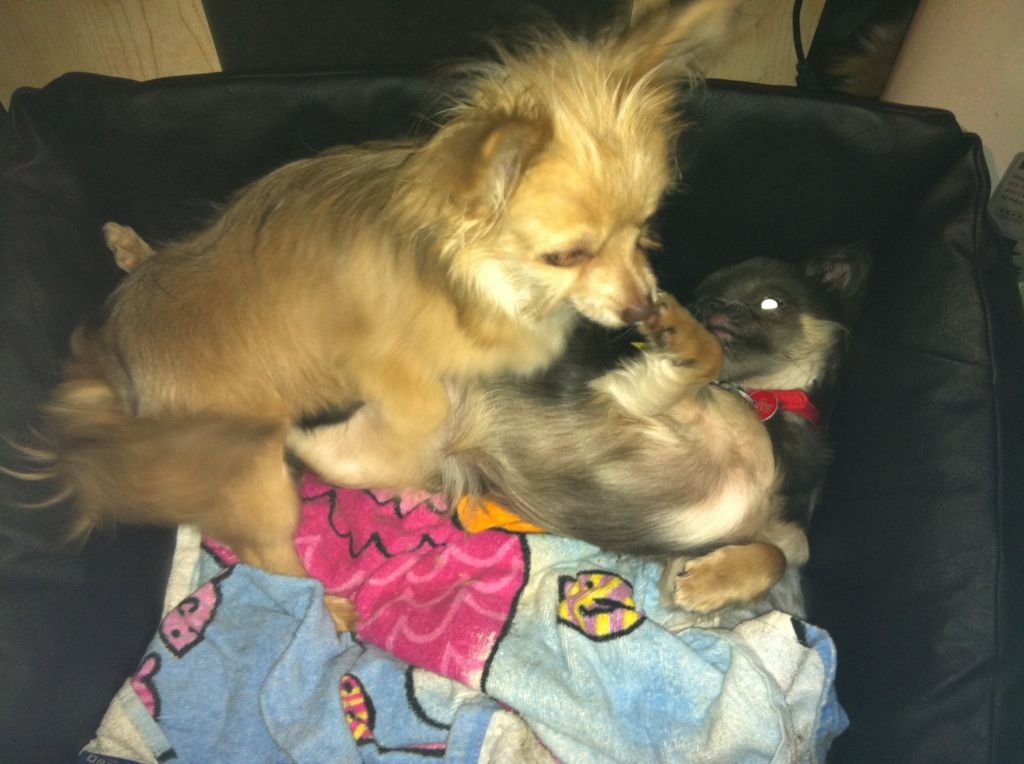 And sleeping together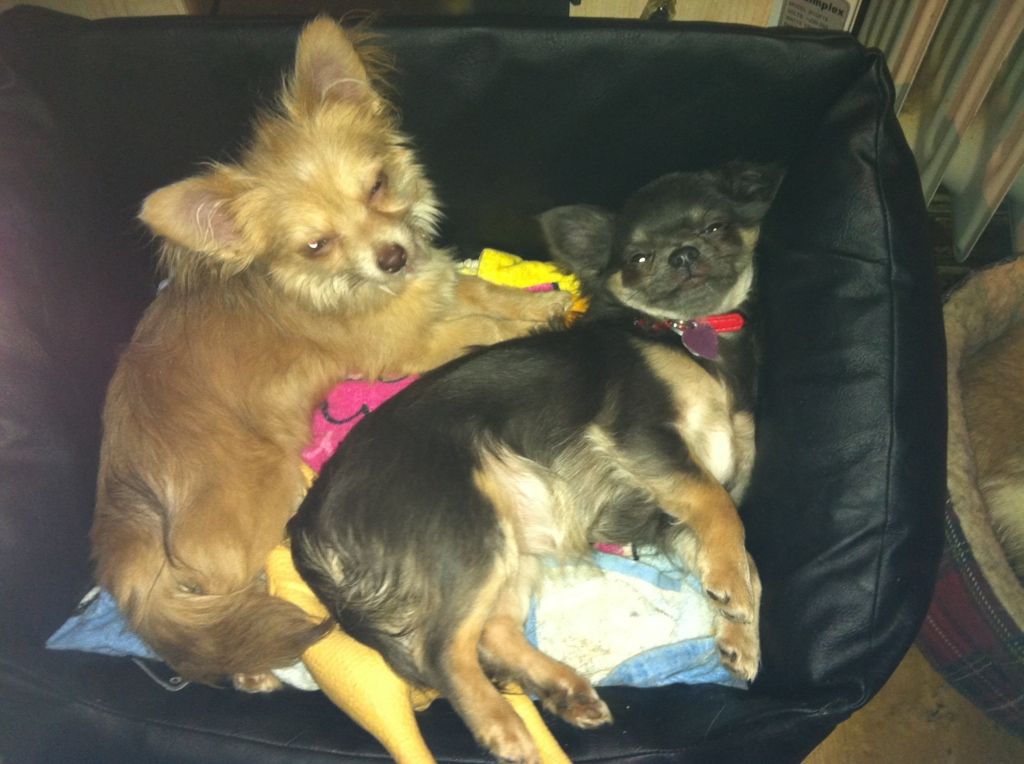 I think they are happy :hello1: