Discussion Starter
·
#1
·
We had a scare. I had visitors and everything was crazy. I had opened up the pen so the puppies had more space, but you had to step over the pen to use the toilet. Suddenly, I heard Parker, the girl puppy screaming. My daughter was in the bathroom wth one leg over the pen and said somehow the board I had put across the pen opening had slipped and hit Parker in the front leg. Only it was wedged and secured very well when I was in there earlier and now Parker wasn't using her back leg.
So we went to the vet and she said since she was walking on the leg and there really wasn't anything they could do for a puppy that young anyway, to just take her home and watch it. Well now it's like nothing happened, so I guess it was just sore. I don't want to accuse my daughter of anything, she s usually very truthful, I just have my suspicions that she may have accidentally stepped on her. I am just glad Parker is ok.
Anyway, the puppies are 6 weeks old tomorrow and I moved them out of the bathroom into the dog room today. Abby is beng pretty protective of them, but she will loosen up after a bit. Heres a few pictures:
Stll in the bathroom, joining mom in her bed.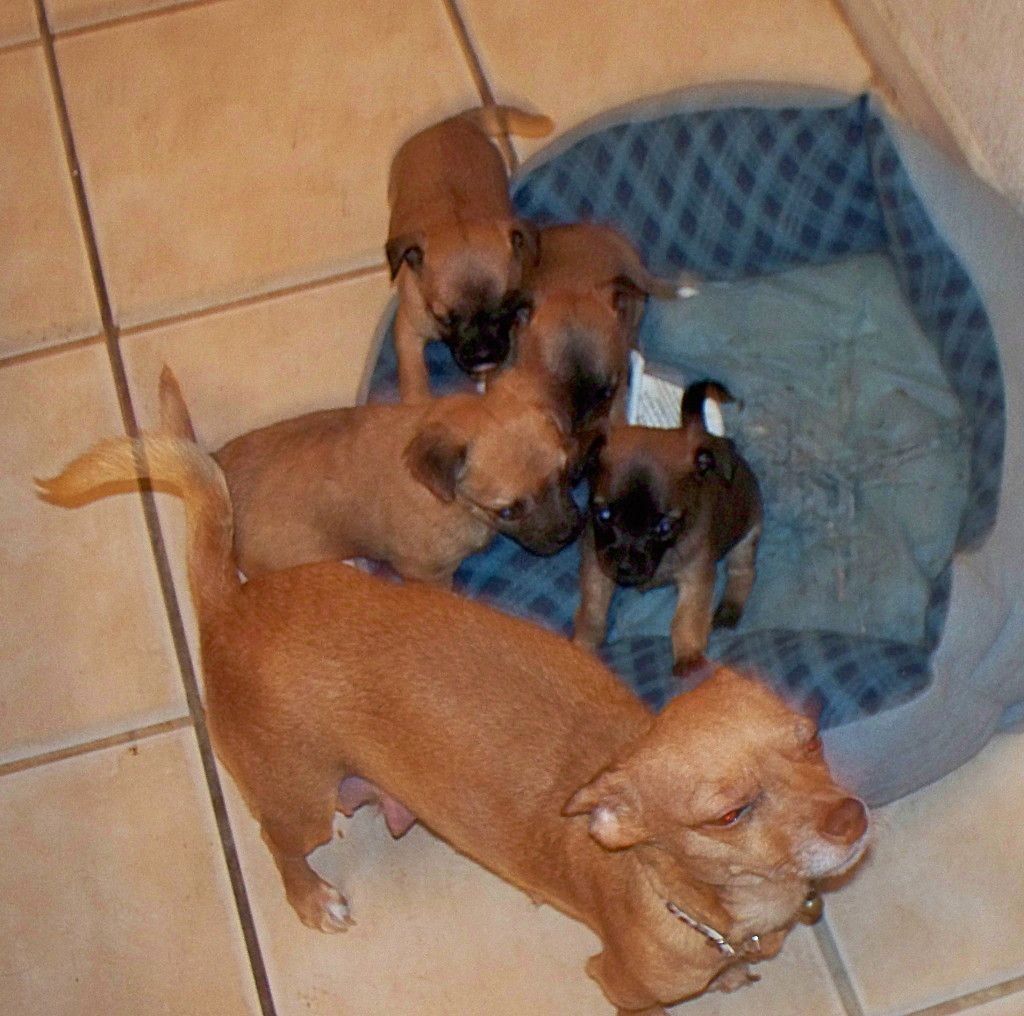 In their pen with mom in the dog room.
Twiggy and Sherman sayng hi
Mommy makes a good pillow