Discussion Starter
•
#1
•
Wheezy and puppies have been doing great. While the girl had been outweighing the boy for a few days, he caught up and passed her. At 10 days old he is 13.4 OZ and she is 11.8 OZ. They are always eating, and are quite chubby litlte puppies.
I'm excited that they should be opening their eyes in a few days. We've been throwing around a few names but haven't come up with anything for sure yet. I would like to wait untill their personalities show more.
They love to eat upside down, and I dont know why..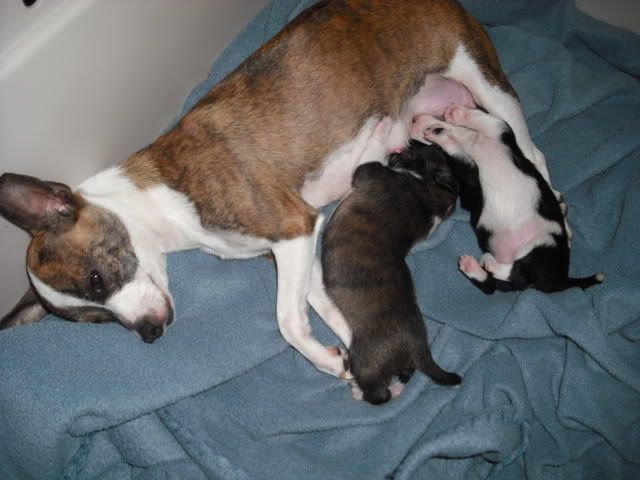 Close up of the boy.
His favorite thing to do
Together
She has this thing about sticking her tounge out
Sleeping...