Some pictures of Jaxx over the past couple months.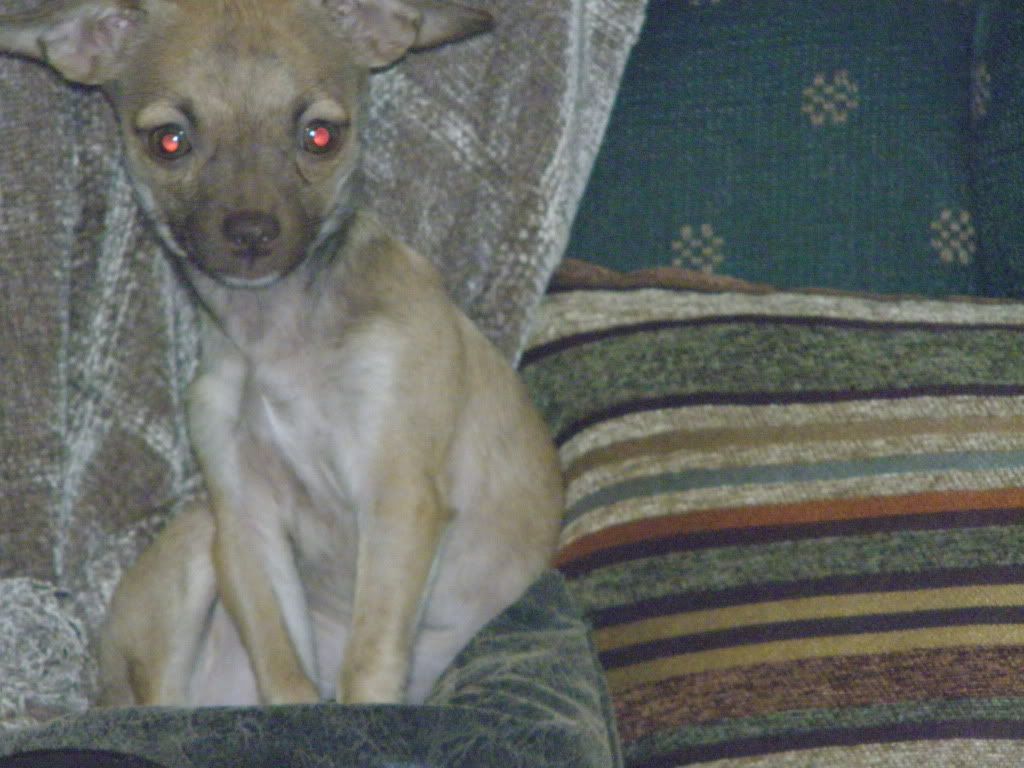 This is when Jaxx first came home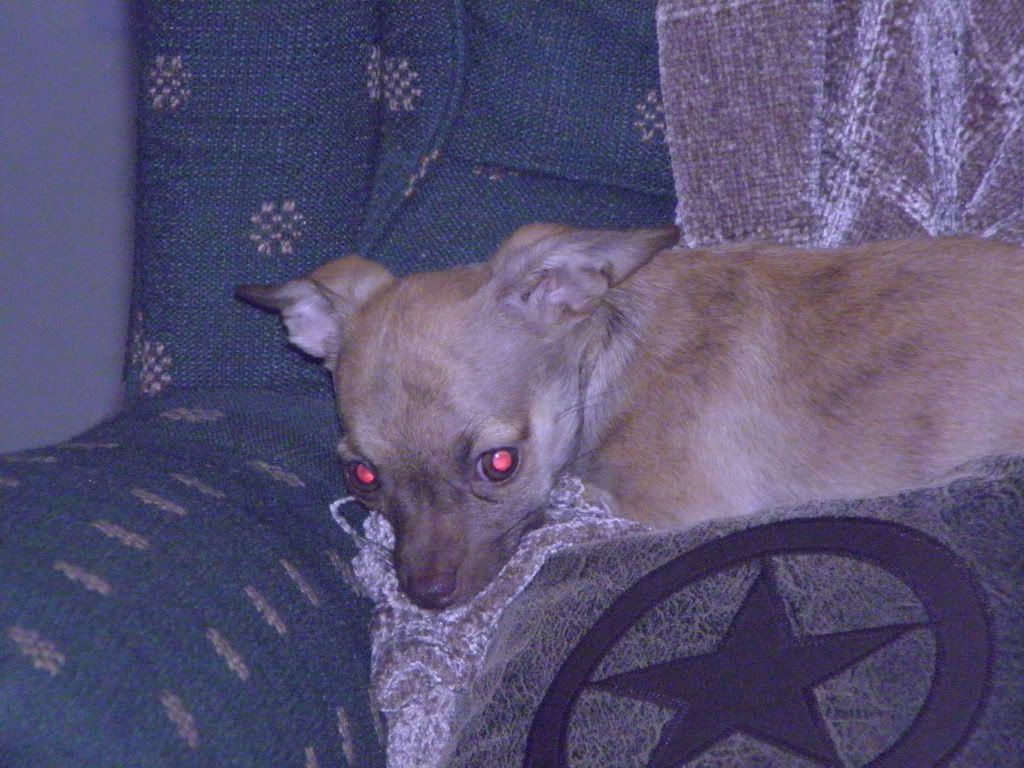 Jaxx relaxing in the chair. He likes to curl up behind the blanket that is draped over the back of the chair.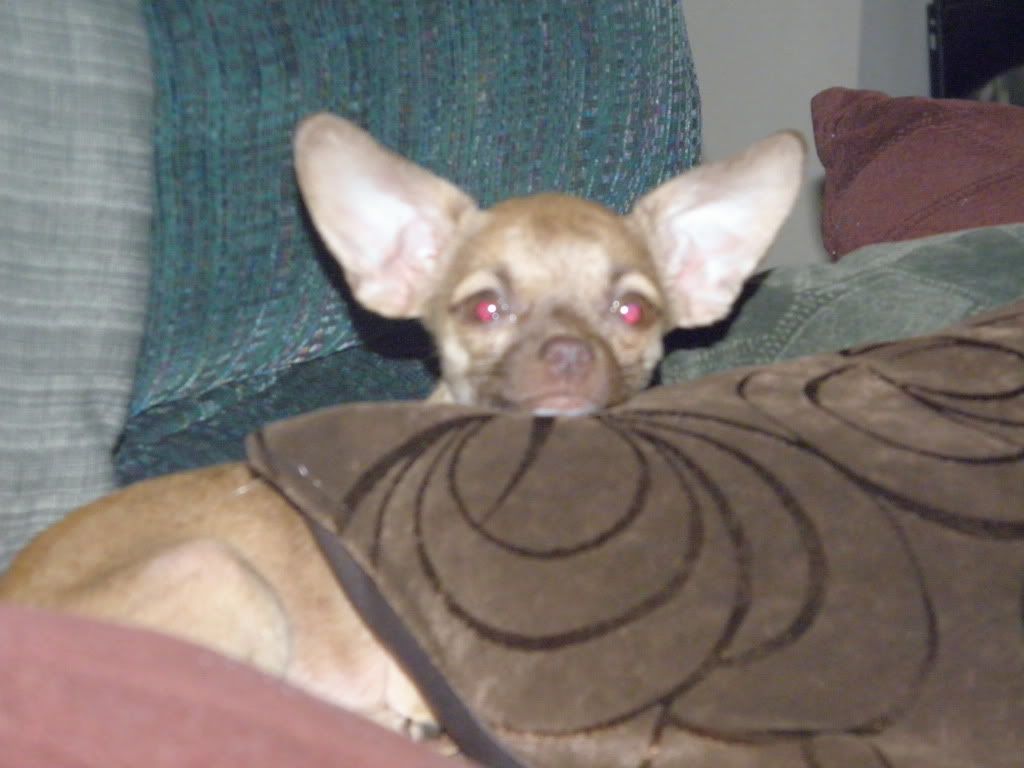 One of Jaxx's favorite spots on the loveseat surrounded by pillows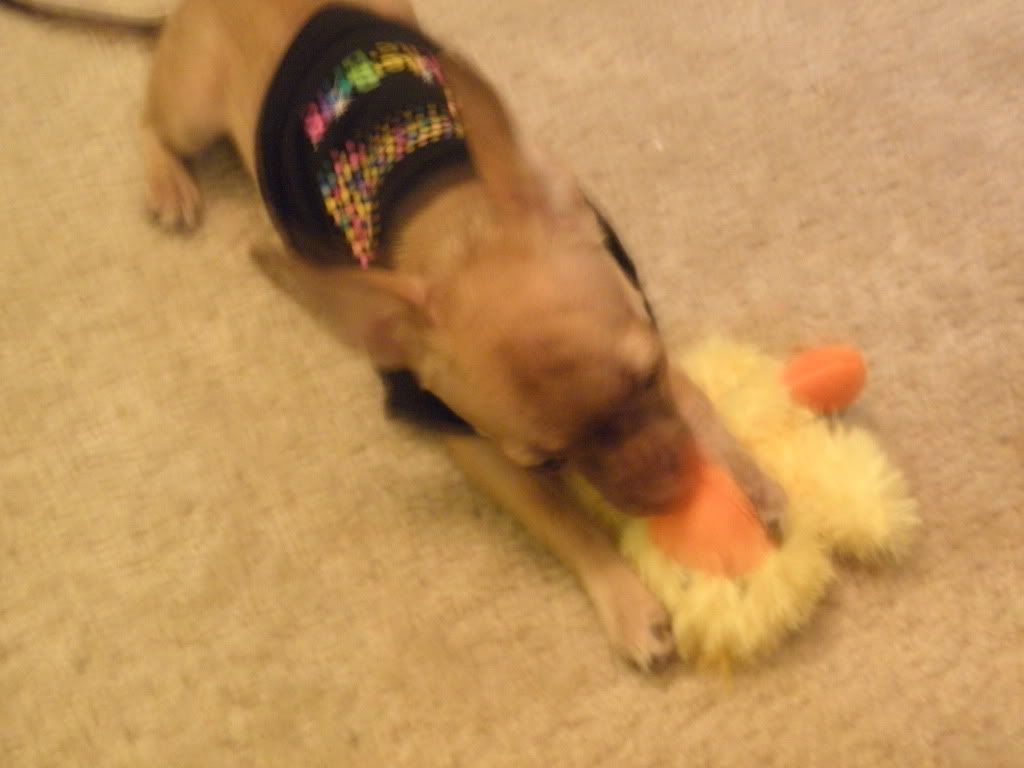 Attacking the squeaky duck playing me the squeaky music.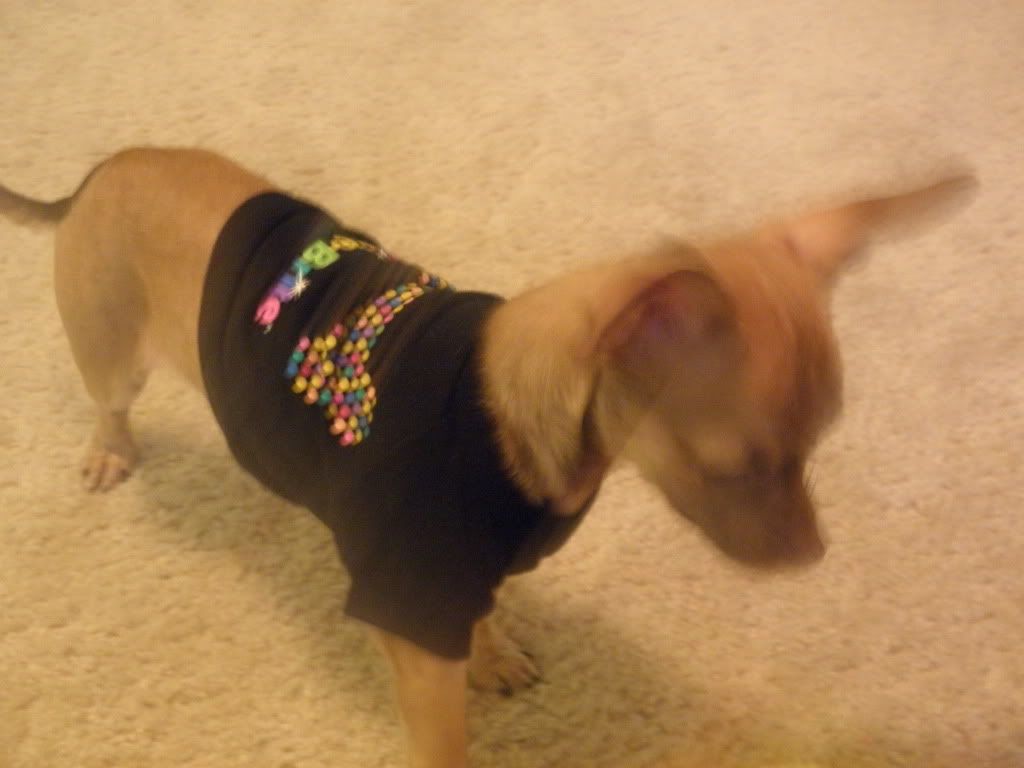 Very interested in something on the floor. He could find a needle in a haystack.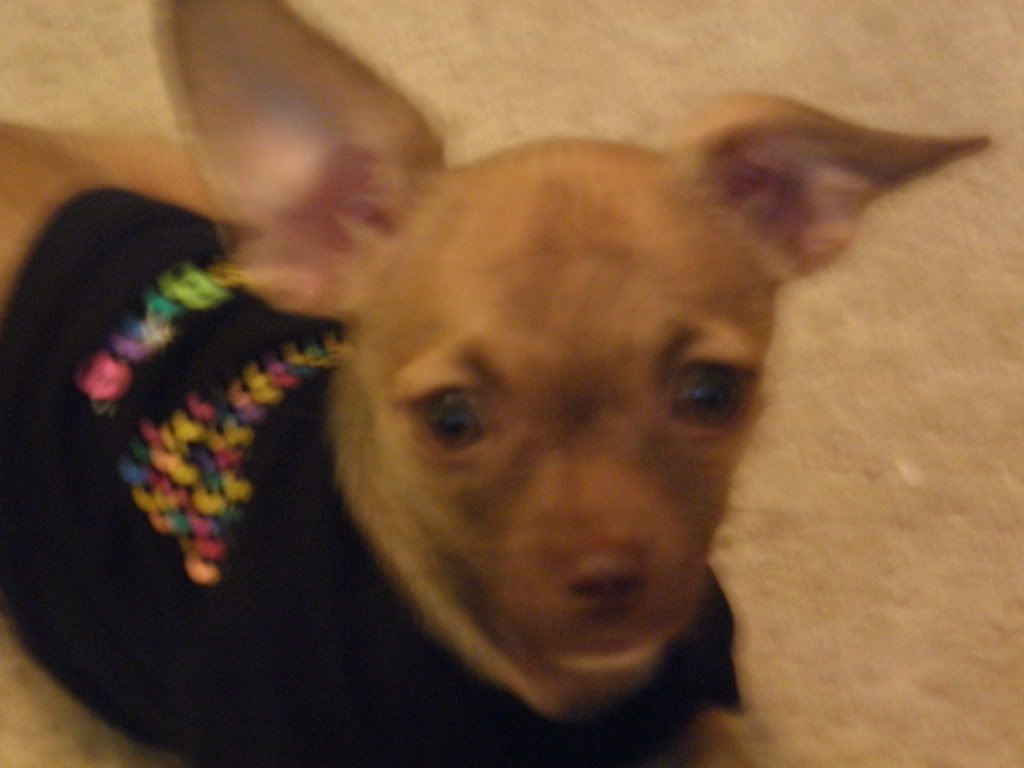 Posing for the camera...he is such a camera hog.
If one squeaky toy is good 2 squeaky toys are great at least he thinks so...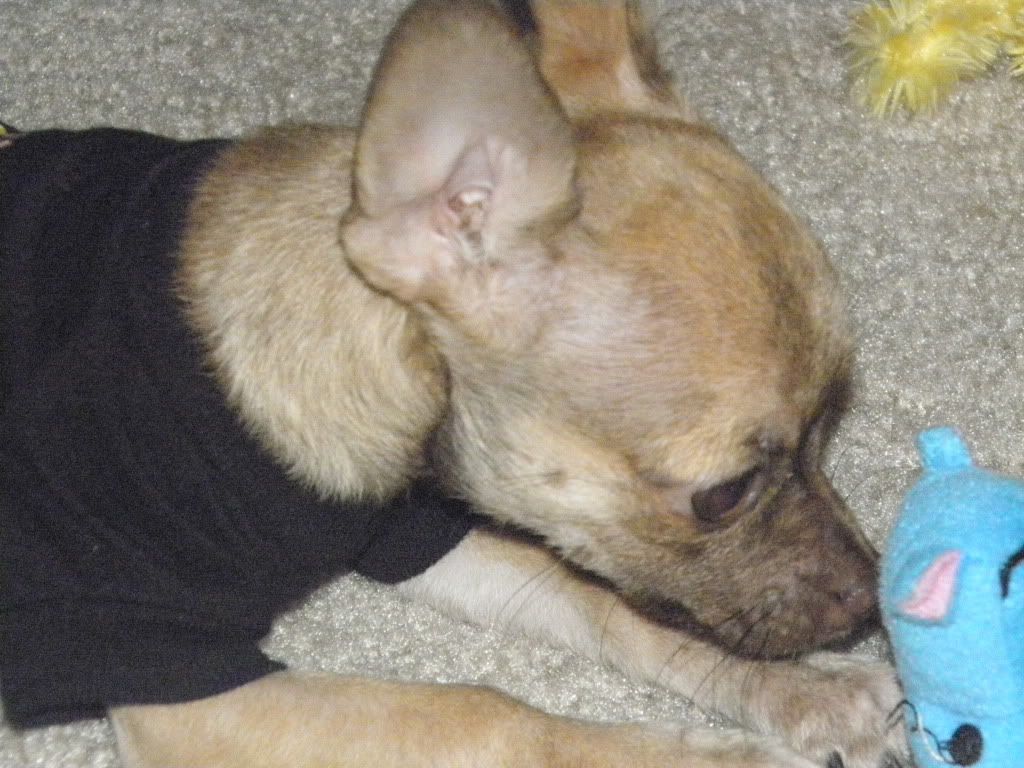 If he stares at it long enough will it move?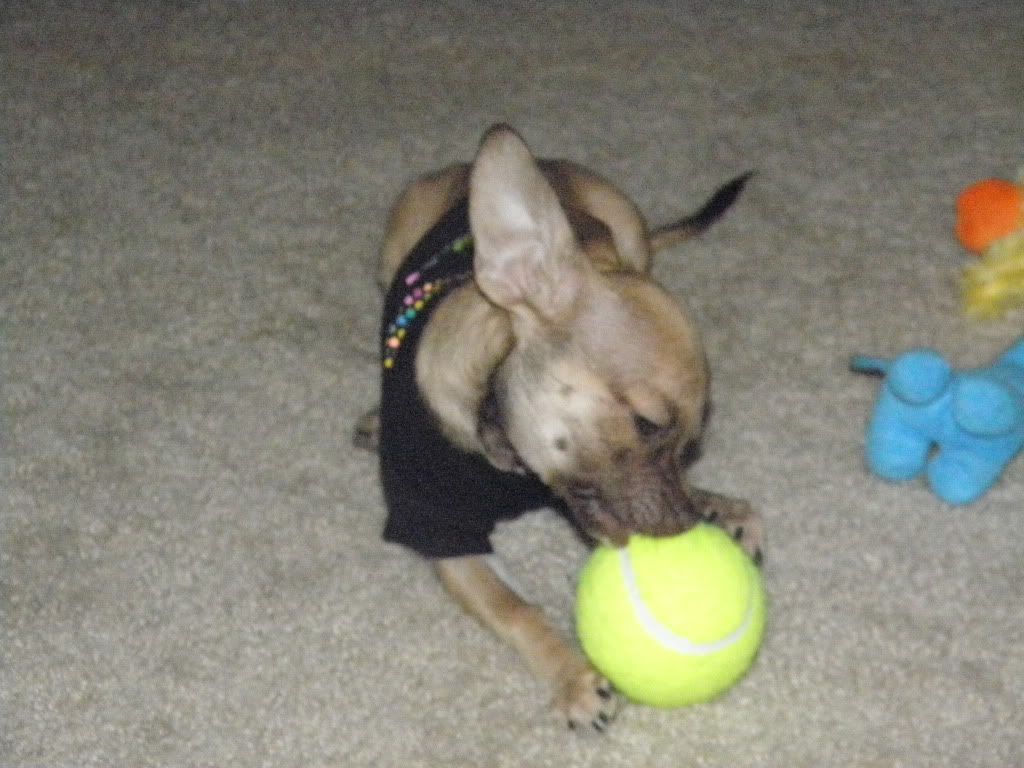 If he tries real hard he thinks he can get the ball in his mouth...