Discussion Starter
•
#1
•
Lookie what Mommy made me. And on top of that its a harness dress. Mommy said I grew out of my other dresses she made me. Shes still working on a bow for the back. Mommy said she tried some new things with this dress, and still has to fix some stuff, and she said some bad words. She says I'm now allowed to repeat them.
But I think I'm all ready for a doggie sock hop. Now if I had those saddle shoes with some lacey socks I would have it made.
OH OH And I even have a pretty pearl necklace to go with my dress. Daddy say I'm spoiled.
My ears are up in this pic. My none fur brother was doing funny things behind mommy that caught my attention. Hes weird sometimes, still wonder how he loss his fur.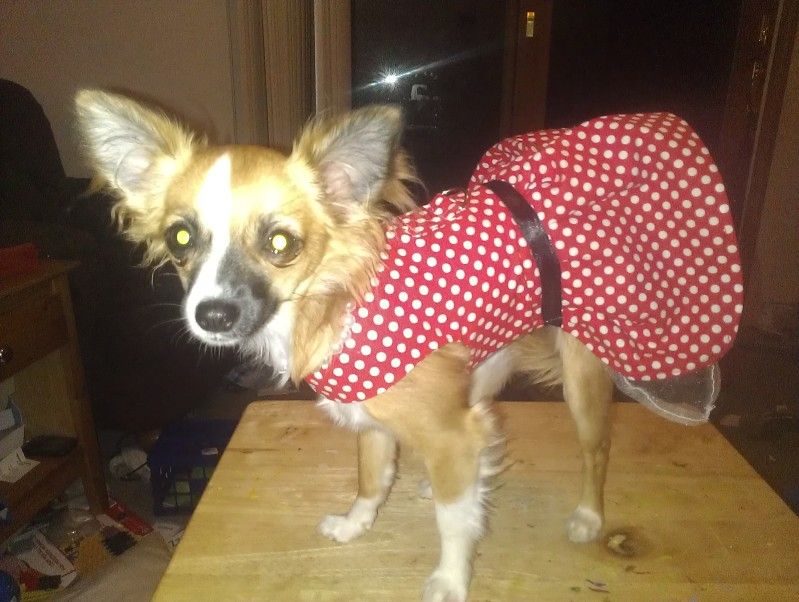 Heres my tushy. Appearently the ruffles makes my tushy look cute.
And here is my new dress not on me.
Hope ya'all like my pictures.:daisy: