Discussion Starter
•
#1
•
Here are some pics of Cookie when he was young.
Here he is opening his xmas pressie. It was a dog stocking with toys and treats in it from my boyfriends dad.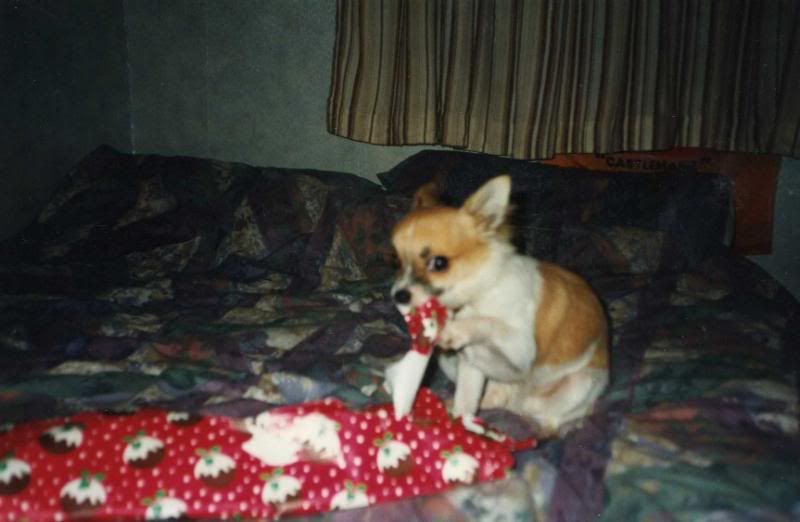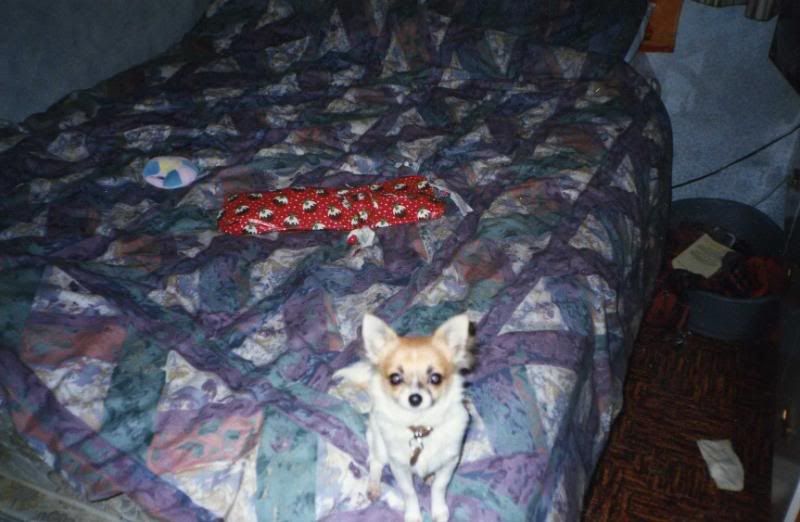 Cookie and Benny in the garden. I love the pic of Cookie running, he was so active when he was young.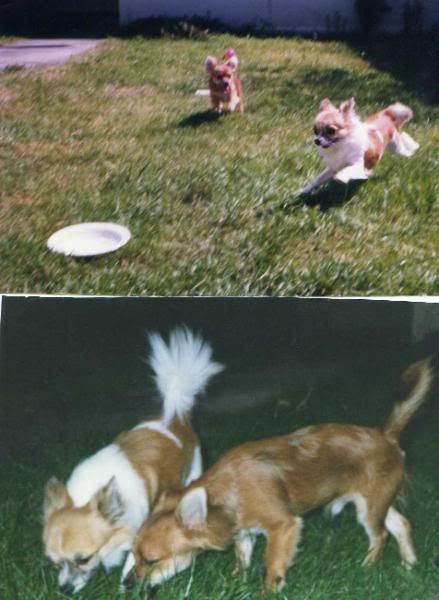 These pics were taken on Christmas day, that was Cookies new toy we got him for Christmas. It was a baby rattle lol. He loved it.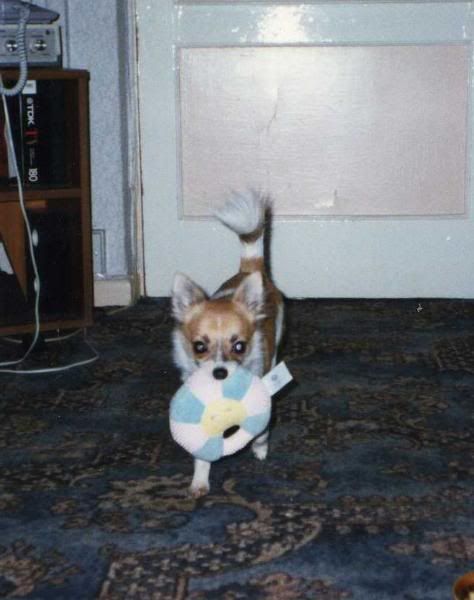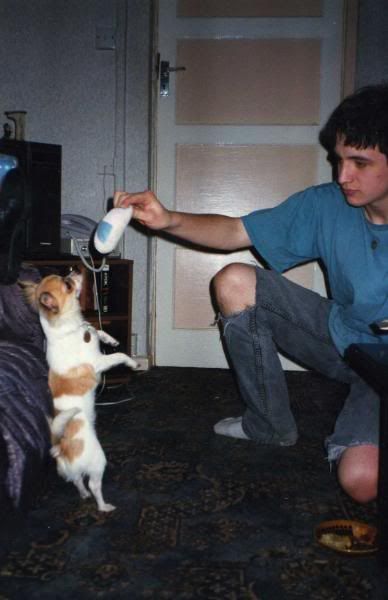 In this pic you can really see Cookie's overbite. The breeder was having a hard time selling him because nobody wanted him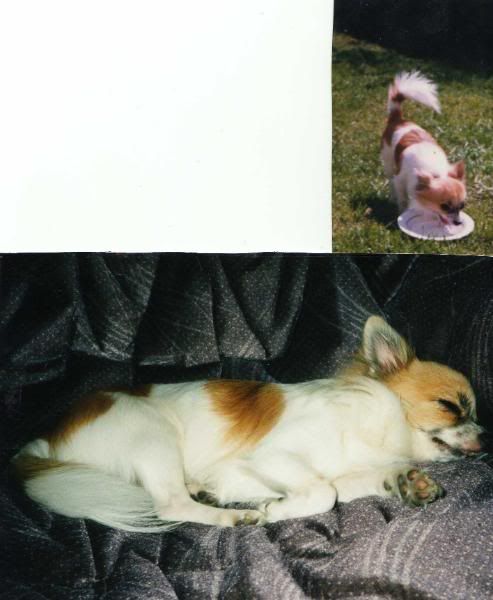 Here he is having a bath. I know he was only 1 year old when this pic was taken because of the date stamp on the pic. It was taken in 1997.